DCNepal's English portal launched
No ads found for this position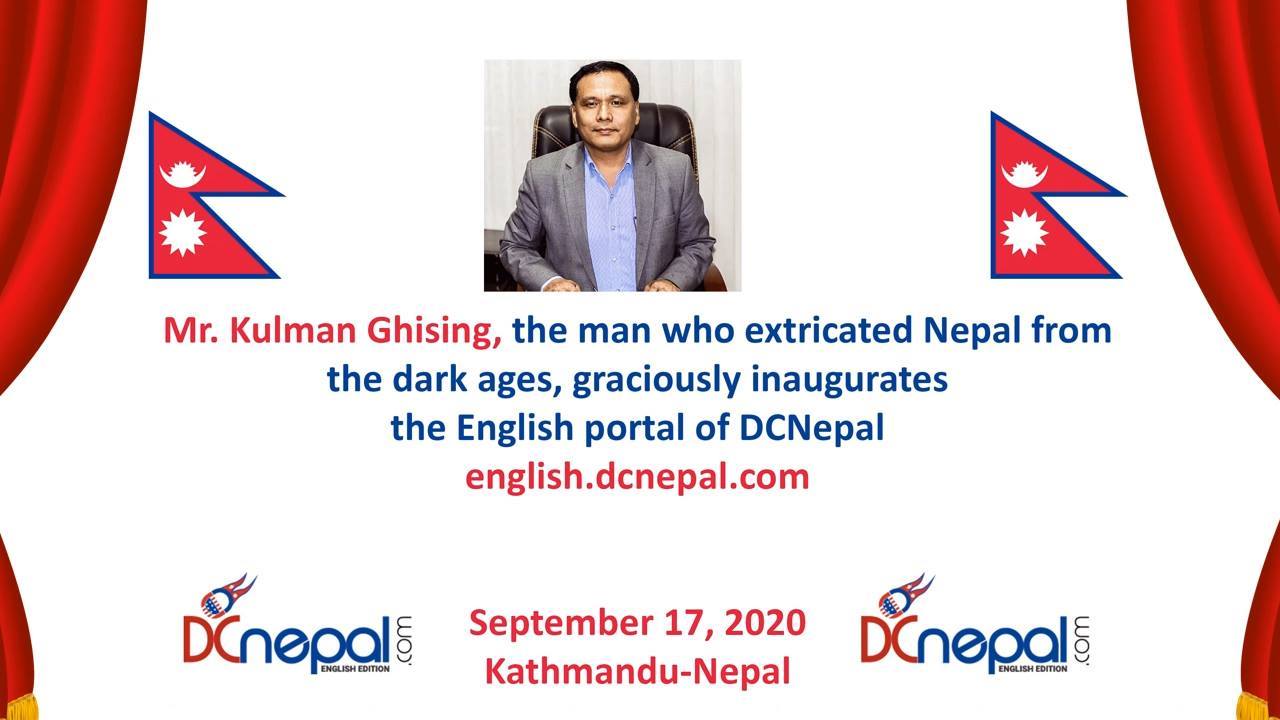 No ads found for this position
Kathmandu – DCNepal has formally launched its English portal for its audience today. Mr. Kul Man Ghising, the man who has been commended for extricating Nepal from the dark ages, inaugurated the launch as the Chief Guest. He imparted words of cheer and support, upholding the efforts of the team in introducing this new platform. Stressing on the significance of the energy sector, he emphasized the relevance of a news portal that could explore avenues and deliver vital dialogues on matters that are of consequence to the entire region.
The Managing Director of DCNepal Mr. Umesh Sharma, thanking Mr. Ghising for his contributions for the country, extended his congratulations to the DCNepal team wishing for success of the endeavor. Mr. Choodamani Bhattarai, the Editor-in-Chief, in a similar line of thought underscored the continuous effort of the team in striving towards providing the audience with timely and accurate news for almost 13 years now. He, furthermore, entailed that the portal will continue to deliver a constant stream of reliable information, assuming an active role in building a stable and prosperous Nepal by reaching a broader audience both in Nepal and amongst our diaspora.
Ms. Yashoda Timsina, the Advisory Editor impressed upon the idea that the portal would implement the ABC (accountability, balance and credibility) of journalism. The Senior Analyst, Mr. Gaurab Shumsher Thapa, expressed the hope that the portal could engage the intellectual community in its attempt to promote the country's national interest.
With congratulatory messages pouring in from imminent public personalities from various walks of life, the importance of spreading information in the "language of globalization" was highlighted. In creating a website for disseminating information on topics of politics, international relations, national security, society, finance, culture, sports, and entertainment, the portal strives to stream ideas and writeups imperative for Nepal.
No ads found for this position
Facebook Comment
---
No ads found for this position