CJ Rana and 'hopes belied': Hem Pathak, anticorruption activist
No ads found for this position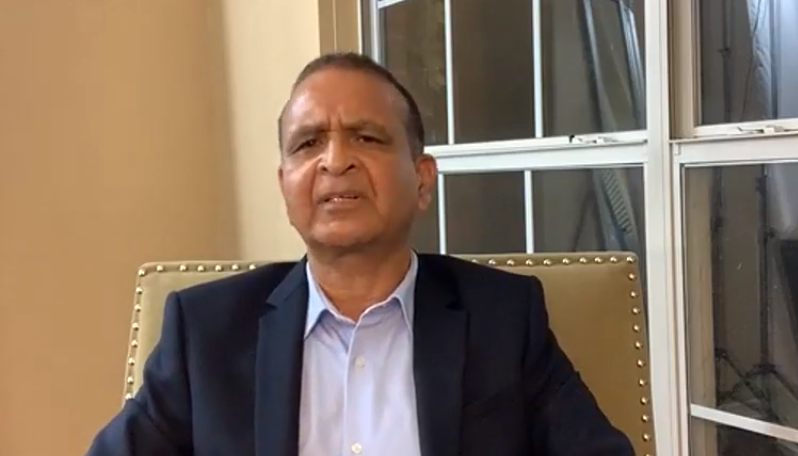 No ads found for this position
Washington DC. Anticorruption activist Hem Pathak opines that the verdicts given by the judiciary related to multimillion-rupee cases make one's faith upon the judiciary waver.
In an interview with DCNepal, Pathak stated that people had put a large amount of faith upon Chief Justice Cholendra Shumsher Rana, which has been falsified. "We live in the same neighborhood- ward no. 32 of Kathmandu Metropolitan City We had huge expectations when he became the Chief Justice, but the court verdicts during his tenure have erased even the remaining ray of hope.
Pathak uses the 'Baluwatar land scam' case to elucidate how the Nepali state leadership is promoting corruption. He informs that he had written letters to the Nepal Communist Party (NCP) Chair duo requesting to take steps against party General Secretary Bishnu Paudel. No proceedings have been made yet. This has weakened public belief upon the victory of righteousness and affirmed that the corrupt and wrong doers get off scot free in our country.
Pathak launches anticorruption campaigns arranging singing and poetry competitions and sponsoring prizes for them. He also has been providing awards in the field of journalism. He stressed that the corrupt people should be ostracized by the society.
Pathak said," It seems impossible that the political leadership will control corruption. We have to start a campaign of boycotting the corrupt in the society ourselves." When asked by DCNepal if he was planning to enter mainstream politics leading such campaigns, Pathak replied, "People have started to abhor those involved in politics. II don't like being detested."
Hem Pathak lives in Texas, US currently. Complete video interview taken by Sandesh Kumar Khadka of DCNepal:
No ads found for this position
Facebook Comment
---
No ads found for this position