Tatopani customs point to resume operations from October 5
No ads found for this position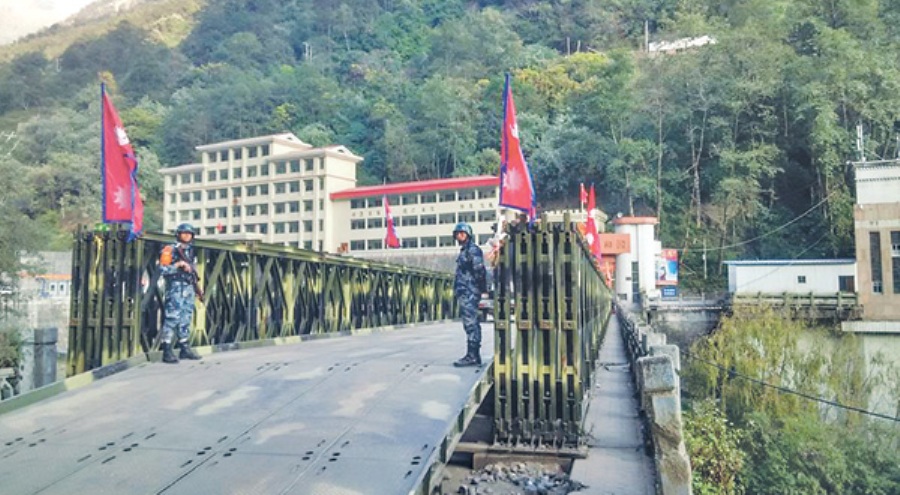 No ads found for this position
Kathmandu. The Tatopani customs check point in Sindhupalchwok that had remained closed for a long time being cut off from the road transport due to damages caused by  landlsides, is to resume operations from October 5 according to CDO Umesh kuma Dhakal. He informed that a meeting of the Nepali and Chinese officers at Miteripul today has come to that agreement.
All trade activities through the Tatopani customs point had been halted because of the high infection rate of COVID-19 in Nepal and the disturbance in the road transport caused by landslides.
Tatopani customs chief Lal Bahadur Khatri told that High level officers from Lhasa had represented China in the meeting regarding the resumption of trade. Nepali delegation included CDO Dhakal, customs chief Khatri, and the heads of Nepal police, Armed Force and the Investigation Department.
Consensus has been reached as to unload the imports from China at Liping bridge, to be loaded and carried to Nepal by Nepali porters and drivers from there. 28 Nepalis including laborers and drivers have been PCR tested, prepared for the job. The Chinese side has suggested making another set of 28 ready. China will arrange for the PCR tests of all workers every five days.ta
No ads found for this position
Facebook Comment
---
No ads found for this position