26 businessmen punished for deceiving customers
No ads found for this position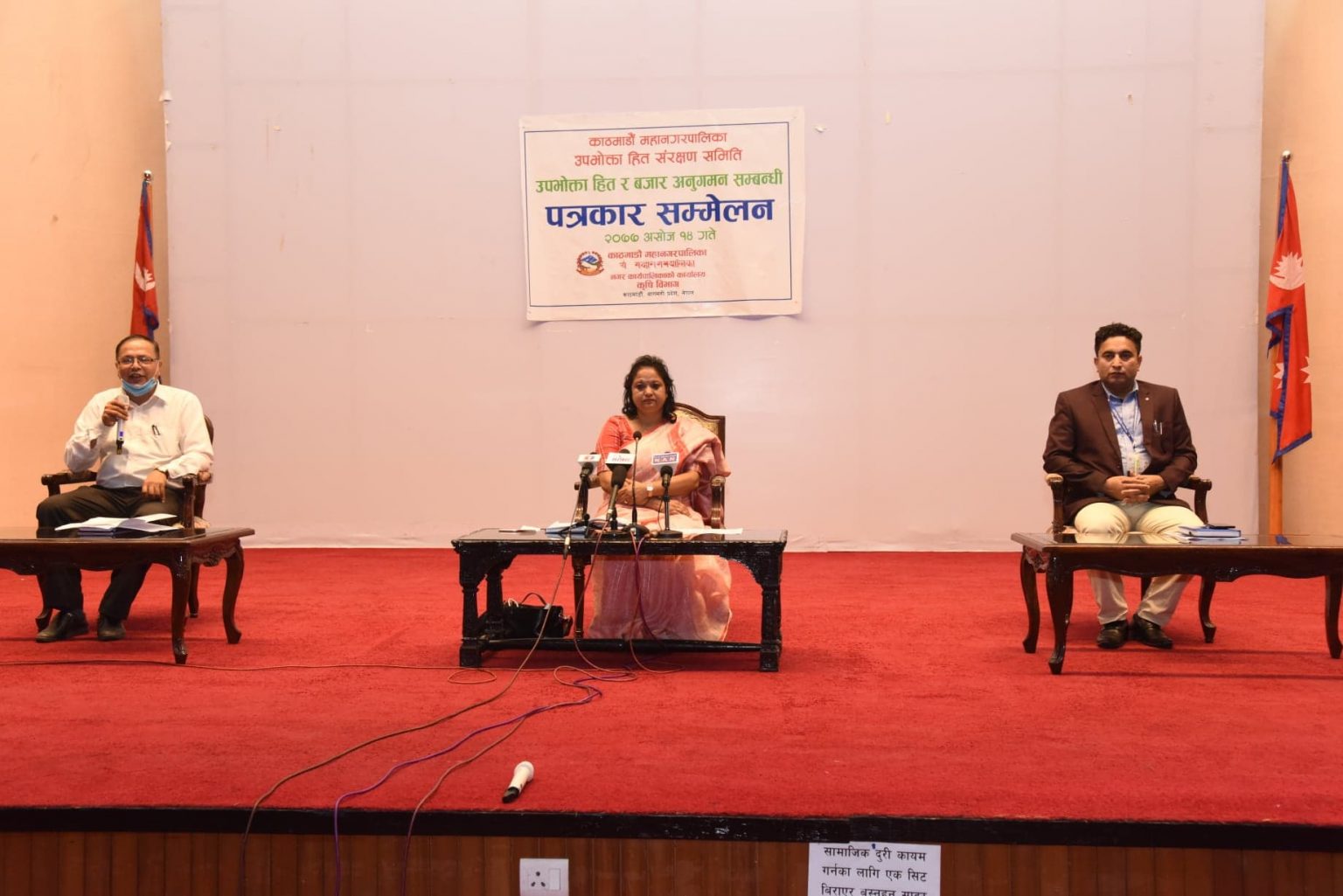 No ads found for this position
Kathmandu. In the last 22 days, Kathmandu Metropolitan City (KMC)has inspected 122 shops dealing with vegetables, fruits and other grocery items in different areas.  26 of the shops have been fined and 12 lakh 87 thousand rupees have been collected as revenue. The guilty were charged with a minimum fine of one thousand and a maximum of 2 lakh 55 thousand rupees. The Consumer Rights Protection Committee of KMC shared the information about the inspection through a press meet on Wednesday.
Hariprabha Khadgi, Deputy Mayor of KMC and coordinator of the committee said, "During the covid pandemic the public is already worried because of lack of income source, the price hike of goods aggravates their difficulties. We understand the problems of the businessmen too. They have made foodstuffs available even during such an adverse situation, but that doesn't mean they are allowed to carry illicit trade or cheat the customers."
Chief of Department of Agriculture Hari Bahadur Bhandari, who is leading the monitoring team, said that there had been regular inspection visits after the department received complaints about exorbitant prices of foodstuffs and vegetables like onion.
The inspection team had studied price lists, documents of registration and renewal of the businesses, descriptions on the labels, disposal of date-expired goods, process of billing and the necessary permit.  The inspection was made at different places like the vegetable markets of Kalimati, Balkhu, Naxal, Tinkune, Manohara, Machha Pokhari and Kuleshwor and the food godowns at Kuleshwor, Koteshwor, Balaju, Banasthali and Battisputali area.
Chair of Consumer Rights Research Forum and a member of the team, Madhav Timalsina, said, "This is an early accomplishment. There are still many things to be done to improve the market."
No ads found for this position
Facebook Comment
---
No ads found for this position