High quality iron ore found in Nawalparasi, gov't to start extraction soon
No ads found for this position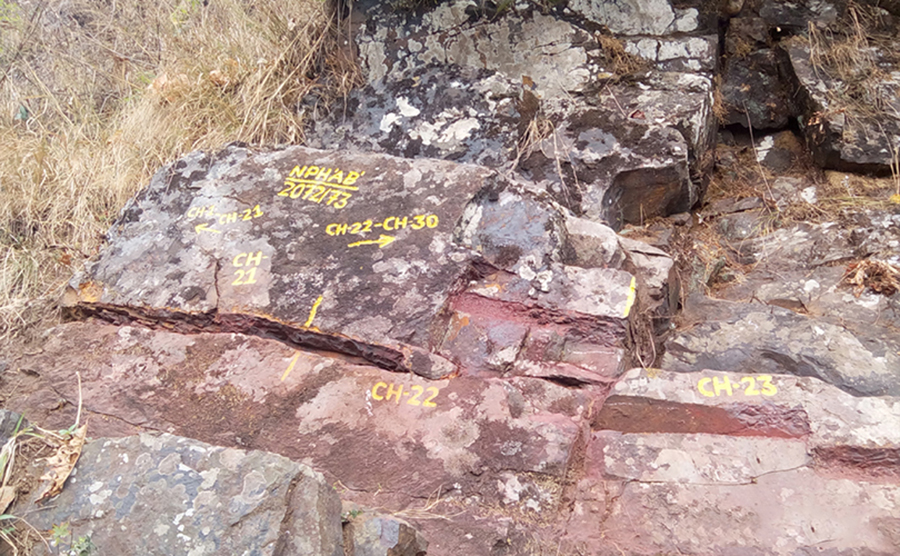 File Photo
---
No ads found for this position
Kathmandu. The ore concentrate of the iron mine found at Dhaubadi of Nawalparasi has undergone lab tests in Chengdu, China, and the ore is rated as that of high quality. While enumerating the accomplishments achieved by the Ministry of Industry, Trade and Supplies under him, Minister Lekh Raj Bhatta informed that the tests of the ore have  produced positive results.
To extract the ore from the mine at Dhaubadi, the ministry has already established Dhaubadi Iron Company Limited. The 10 km long mine is located at the Dhaubadi hillock in Hupsekot Rural Municipality -5 in eastern Nawalparasi. The ministry had sent five tons of ore concentrate to Sichuan Institute of Metallurgical Geology and Exploration in Chengdu, China to assess the quality of the iron and the quantity that can be extracted.
Former Minister for Industry Nabindra Raj Joshi had made a visit to the mine site and allocated budget for the construction of road to Dhaubadi. Minister Bhatta informed that the government has now plans to produce iron as the feasibility study approves of it. He added that steps will be taken to further production.
Similarly, the ministry is surveying an iron mine in Parbat and a copper mine in Tanahu. The preliminary work for the exploration of petroleum in Dailekh has also been complete, which has pointed towards the possibility of the fuel being stored underneath the surface there.
No ads found for this position
Facebook Comment
---
No ads found for this position