New Delhi's air in 'very poor' category
No ads found for this position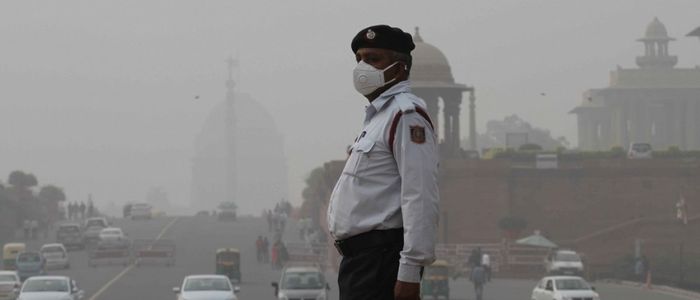 No ads found for this position
New Delhi. The air in the capital of India, New Delhi, has reached a state of extreme pollution. As per the information given by the Delhi Pollution Control Committee on Tuesday, the level of pollution in the atmosphere of New Delhi is increasing each day.
The committee has stated that there are 346 air quality indicators in Rohini, 329 in Rama Krishna Puram (RK Puram), 377 in Ananda Vihar and 363 in Mundka. These indicators show that the condition of four places is extremely polluted. The city recorded a 24 hour average air quality index (AQI) of 353 on Monday. It was 349 on Sunday, 345 on Saturday and 366 on Friday.
Air quality is considered within AQI records, and a good quality would fall between 0 to 50, satisfactory within 51 to 100, considerable or worrying between 101 to 200, polluted when it records 201 to 300, highly polluted between 301 to 400 and extremely deadly when it goes beyond 401 to 500. The Central Pollution Control Board has also expressed concern that pollution in New Delhi is heading in a negative direction. Delhi Environment Minister Gopal Rai has announced immediate launch of a public awareness program in the capital to reduce pollution.
Previously on Saturday, government officials had said that the pollution situation in New Delhi was deteriorating. They had predicted beforehand that air pollution would increase in the following two days. According to the officials, air pollution is more prevalent in New Delhi on Saturday afternoons and evenings. New Delhi has been known as one of the most polluted cities in the world. The pollution has also caused problems in the capital's weather and climate cycle.
No ads found for this position
Facebook Comment
---
No ads found for this position