EU's ban on Nepali aviation sector to be lifted soon: Minister Bhattarai
No ads found for this position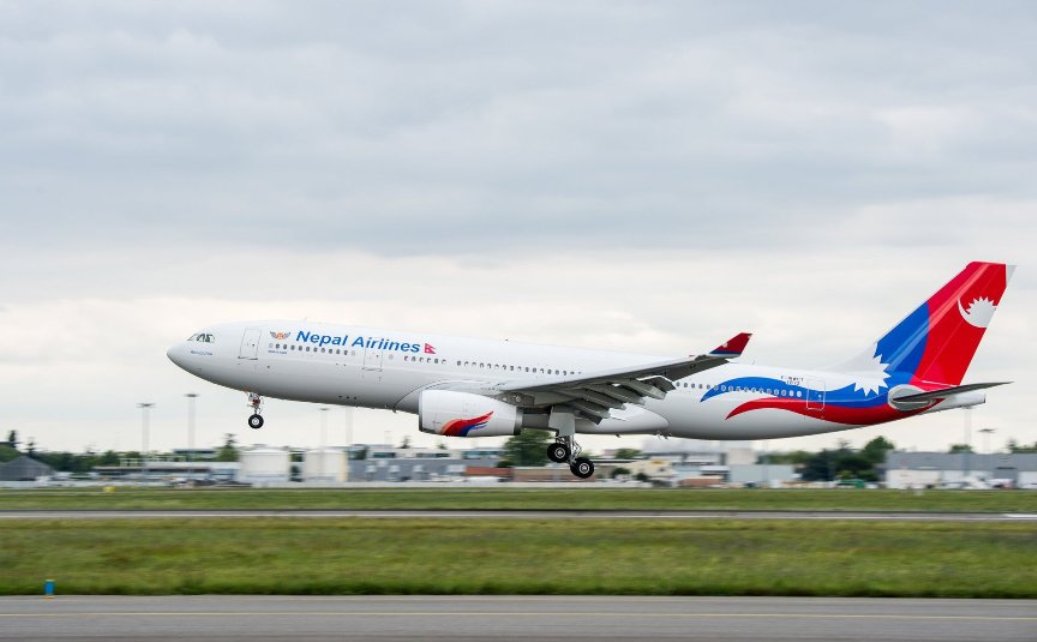 No ads found for this position
Kathmandu. Minister for Culture, Tourism and Civil Aviation Yogesh Bhattarai has said the European Union's ban on Nepali aviation sector would be lifted soon.
The European Union (EU) had imposed ban on Nepali aviation sector citing the failure on meeting international safety standards.
Minister Bhattarai claimed that the air safety measures were improved in Nepali aviation sectors, adding that it was better in comparison to other countries. He said, "There is no reason to continue the ban on Nepali aviation sector." He came up with this view while releasing the 'Aviation Safety Report 2020' here Friday.
The Minister further claimed that Nepali side was improving aviation sector's structural and policy level mechanism to meet the EU concern.
As a result of the ban, Nepal Airlines, the national flag carrier, is missing a big opportunity for business for long.
Minister Bhattarai further shared that Nepali aircraft could fly across the globe as it has met all safety measures. He also said that the lobby to lift the restriction was underway.
On another note, Bhattarai shared that the bills related to division of the CAAN would be decided soon as the bill was under discussion in upper house and it would be soon tabled in House of Representatives as well.
According to the report, the ICAO and Nepal have successfully partnered on resolving a Significant Safety Concern (SSC) and Nepal has improved it by 67 per cent.
Stating that Nepal's aviation sector was the global member and thus each international rule and regulation should be observed, Minister Bhattarai mentioned that the aviation sector in the country had made a stride lately.
The Minister took pride in sharing that the only international airport in the country-Tribhuvan International Airport (TIA)- had been in operation continuously even during the nationwide lockdown imposed by the federal government since March 24 this year to contain the spread of COVID-19 and shared that the international flights in the rest of the destinations would resume very soon.
The government decided to resume international flights under certain conditions since September 1.
Similarly, CIAA Director General Rajan Pokharel informed that the Nepal's aviation sector's safety was assessed at 60 per cent by the ICAO Global Aviation Safety Plan and spoke of the need to take the safety aviation benchmark to 75 per cent.
According to him, Nepal had witnessed an accident per year and 7 fatalities on average in the last three years. According to the report, the aviation accidents have been decreased due to the implementation of safety tools and technology as well as capacity building of the human resources in the sector.
Similarly, the fatality rate in the aviation sector is on the wane. The Aviation Safety Report in 2019 reported that there was one aviation accident leading to three deaths in the same year. In 2010, 36 people had died in the plane crash.
Likewise, seven people had lost lives to a helicopter crash in 2019.
Small 19-seat aircrafts flown in the high mountainous region, complex topography, adverse weather, short and narrow runway among others have been challenges before the aviation in Nepal. (RSS)
No ads found for this position
Facebook Comment
---
No ads found for this position