India reliant on Nepal on certain contexts: Minister Gyawali
No ads found for this position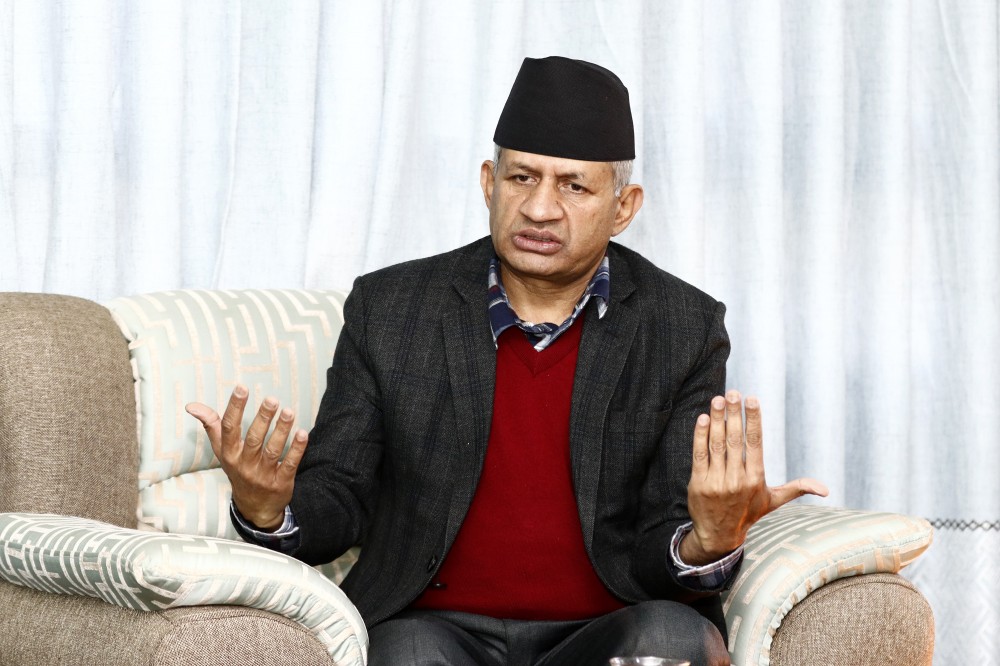 File photo
---
No ads found for this position
Washington DC. Minister of Foreign Affairs Pradeep Kumar Gyawali, who is visiting India soon, has told that the Nepal-India dependency is reciprocal and  not only Nepal but India too is dependent upon Nepal in different contexts.
The relationship between the two countries is multidimensional. They are linked with the thread of social bondage at the people-to-people level, and geography is just a part. Therefore, the claim that only Nepal is reliant upon India is not true, Minister Gyawali said.
In the DCNepal program "The Bridge Talk" broadcasted from the US, Minister Gyawali told that his imminent visit would focus on solving the border disputes with India. Nepal will try to establish its point based on the historical documents related to Kalapani, Limpiyadhura, Lipulek and Susta.
He added that he would make it clear in the meeting of the ministerial joint commission that high structures like dams and roads built by the Indian side at the borders have risked the flooding of the Nepali land in the area and try to resolve the issue.
He reiterated that Nepal does not budge from its stance on its authority over Kalapani, Limpiyadhura, Lipulek and Susta and would try to convince the Indian side to forgo their claim on the disputed territories.
Replying to the question on the covert meeting of Prime Minister KP Sharma Oli with the RAW Chief Samant Kumar Goyal, Gyawali underscored that different channels had to be opted in diplomacy and that the discussion between the two had been formal and the messages the prime minister sent to india through Goyal were in the records of the Ministry of Foreign Affairs.
Minister Gyawali opined that instead of the foreign diplomats visiting the senior leaders of the parties and interfering in the internal political affairs of the nation, we should try to solve our problems ourselves. Nepal has made its view clear to the high officials of both India and China during their visits but it is the inferior mentality rampant in Nepali politics that raises question on every act of the other, he said.
When asked about the burgeoning dispute within the Nepal Communist Party, Gyawali spoke in defense of Prime Minister Oli and said that Prachanda had gone against the agreement made during the party unification and tried to change the arrangements made then.
The whole interview can be watched in the embedded video.
No ads found for this position
Facebook Comment
---
No ads found for this position