Beware, COVID-19 impairs the lungs: Dr Raju Bishwakarma
No ads found for this position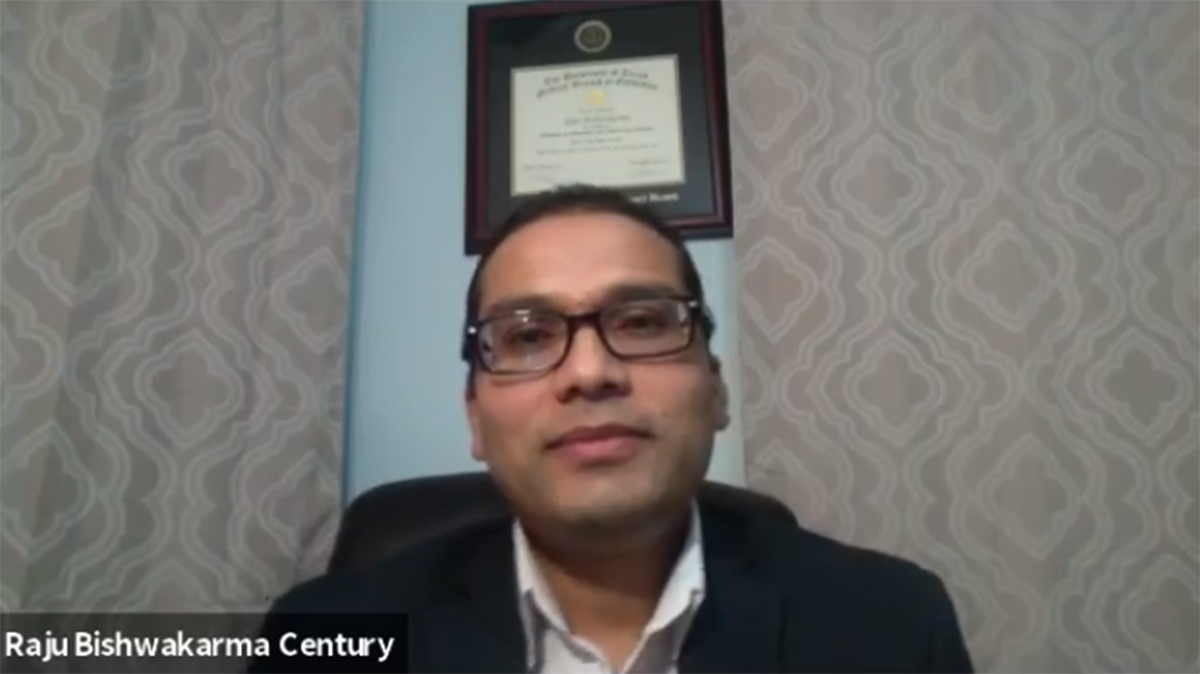 No ads found for this position
Washington DC. Dr Raju Bishwakrma Century, currently working as a pulmonary specialist in Winchester Medical Center, Virginia has urged all to protect one's lungs from corona infection.
Chronic lungs patients will suffer more if infected with coronavirus and they will take long time for cure and recuperation; therefore, it's better to apply preventive measures.  One should avoid crowded places and wear masks whenever one has to get out of ones home, he said.
Dr Bishwakarma advised, "If pulmonary patients experience more coughs and chest pains, they should go to the hospital at the soonest."  One taking inhalers should not stop using that. If the chronic pulmonary patient using inhaler contracts COVID-19, then the patient has to take rescue inhaler every 4 to 6 hours as per the doctor's advice and if the discomfort continues, the patient has to seek medical assistance at the hospital.
Talking with Kiran Dhakal for DCNepal's program "Health Concern", Dr Raju noted that the corona infection has even  been found to impair the lungs of those who had recovered from the disease.
"The lungs are mostly affected by COVID-19," he said. "In the war between the virus and the body to defeat each other, different chemicals are produced that cause infection and affect the body negatively."
Describing the process of the virus entering the body, Dr Bishwakarma explained that it enters through the nose and mouth  as we breathe in and gets attached to the receptors in the air canal and then enters the lungs. Apart from nose and mouth, sometimes, the virus enters through eyes too. Precaution should be taken as to prevent the virus from entering the body, or ensure that only minimum viruses enter.
Proper use of mask can decrease the number of viruses entering our body and also prevents the viruses from being transferred to others from the mask wearer. if viruses are in less numbers, our body can easily fight against them.
Dr Bishwakarma was aware of Nepalis being careless about the coronavirus. "The virus does not get out of the body as we sneeze but it gets transferred more easily.We should be careful not to get infected ourselves and transfer it to others," he said.
No ads found for this position
Facebook Comment
---
No ads found for this position