Russia imposes travel ban on EU officials
No ads found for this position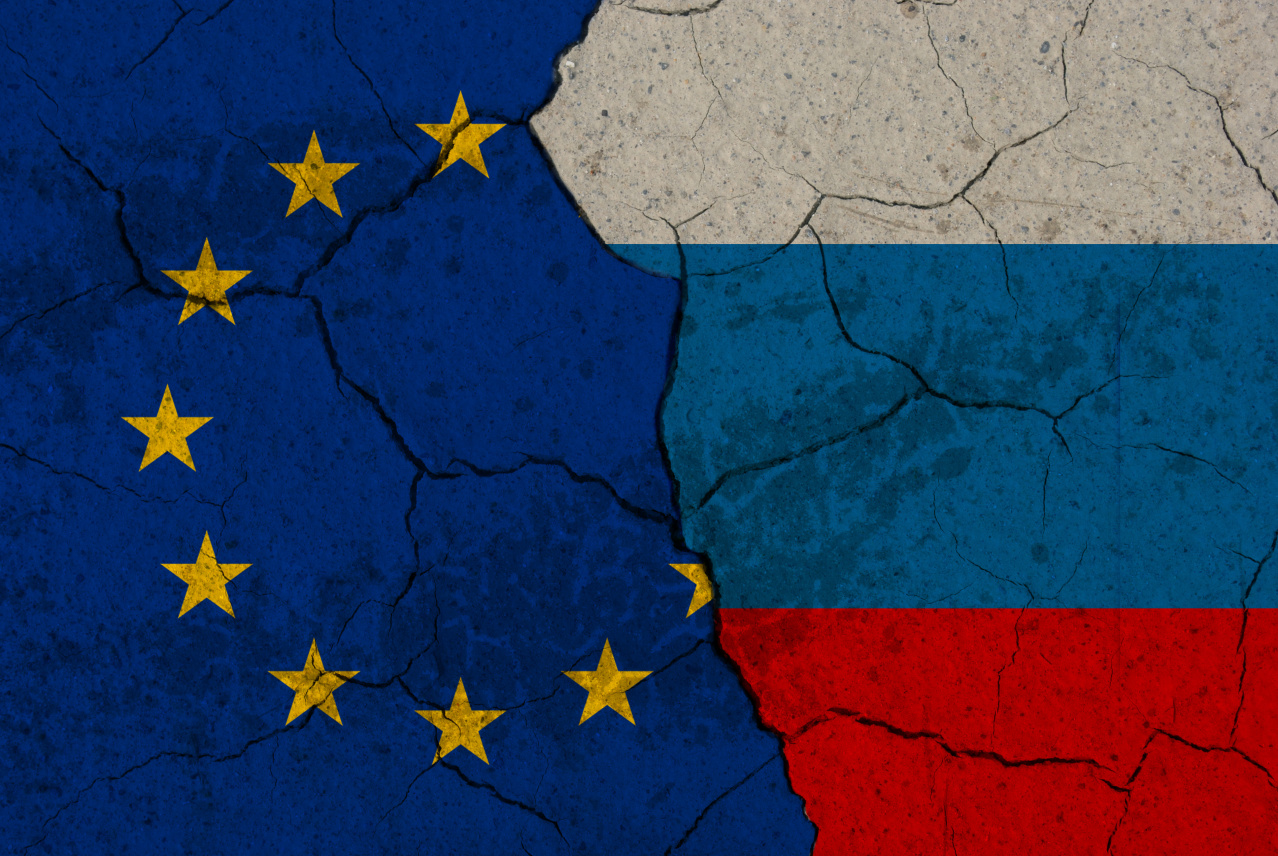 Cracked EU vs Russia flags. Ukrainian crisis conceptual image. Bröckelnde Flaggen der EU und Russland.
---
No ads found for this position
Moscow, December 22 : Russia on Tuesday announced sanctions against some European Union (EU) officials in retaliation to sanctions imposed on them. Earlier, the European Union announced sanctions against Russian opposition leader Alexei Navalny.
A statement from Russia's Foreign Ministry said, "Russia has decided to compile a list of member states and representatives of various European Union organizations in response to the decision to ban them from joining the European Union."
Moscow has summoned senior diplomats from three EU countries to inquire about sanctions against its officials. The European Union (EU) has banned some Russian officials from traveling to the EU following a lab report last August that Navalny had been poisoned by Russia.
Agence France Press (AFP) cited a spokesperson of the Russian government saying that representatives of Germany, France, and Sweden had been called to the Foreign Ministry before Moscow announced sanctions on EU diplomats. European diplomats have not yet made a public statement in this regard.
The announcement comes a day after it was made public that Navalny had been poisoned inside his underwear (genitals). Federal Security Service (FSB) has accused Navalny of aiding and abetting foreign intelligence agencies, calling his statement "fake". Navalny, a 44-year-old opposition leader who has been a vocal critic of President Putin, fell seriously ill in August while flying from Siberia to Moscow. He was rushed to Berlin, Germany, by air ambulance.
The Russian Foreign Ministry reiterated earlier this week that EU countries had failed to help Russia investigate the incident. Moscow has repeatedly denied that its security forces played a role in the incident.
No ads found for this position
Facebook Comment
---
No ads found for this position