Prachanda hires private "Black Suit Snipers" for his protection
No ads found for this position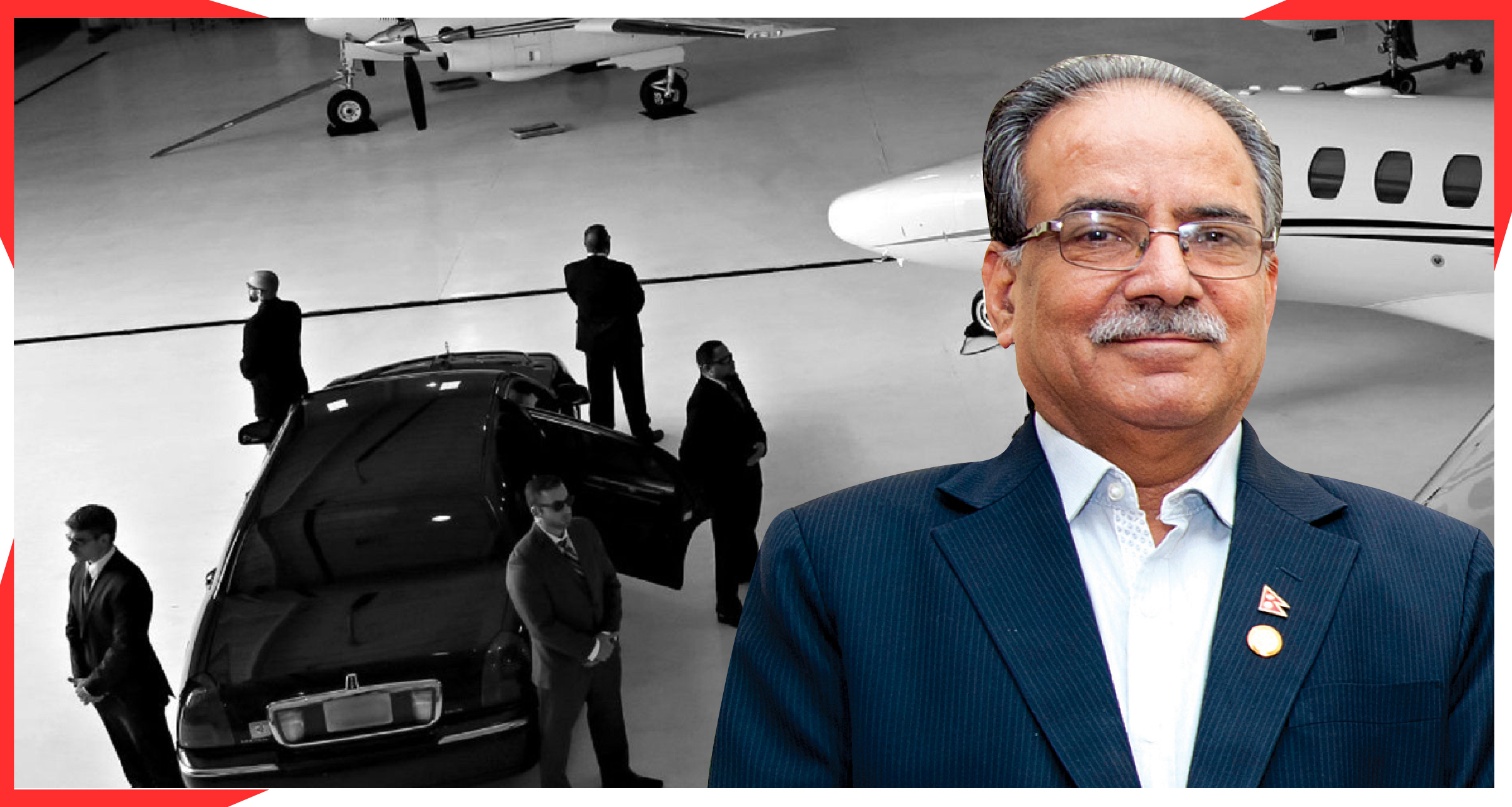 No ads found for this position
Kathmandu, February 15. Over the past few days, six private bodyguards have been seen protecting Pushpa Kamal Dahal, the Chairman of Prachanda-Madhav faction of Nepal Communist Party (NCP).
The six-men team wearing black suits and black sunglasses resemble the sniper commando team deployed for the protection of North Korean President Kim Jong Un.
Prachanda's black commandos who travel in a private number plate "Ba 9 Pa 6399" Scorpio jeep, continuously monitor all the activities around Prachanda's vehicle. They surround and protect their master whenever Prachanda steps out from his vehicle. 
The government deployed guards are also unaware of the identities of the black commandos. Who are these commandos? And, why are they deployed without officially informing the state security agencies? According to a high ranking source from the Home Ministry, the private bodyguards have been on duty since Wednesday. 
On the same Wednesday, Prachanda had urged the government of India to support the movement against Prime Minister KP Oli. Prachanda was heavily criticized for drawing India into Nepal's internal politics and affairs.
The source informed DCNepal that the home ministry is also unaware of the commandos. The trend of misusing security guards by VVIPs is also observed. At times, these state deployed security personnel are forced to wash dishes. In order to reduce these trends and protect their dignity, last week, the government imposed limits on the deployment of VVIP security.
Prachanda had a total of 74 security guards. After the implementation of new regulations, 56 of them were pulled back by the national securities agencies. Prachanda has now only 18 personnel for his security. 
No ads found for this position
Facebook Comment
---
No ads found for this position