Prime Minister raises doubts on Nepal Army and other security institutions
No ads found for this position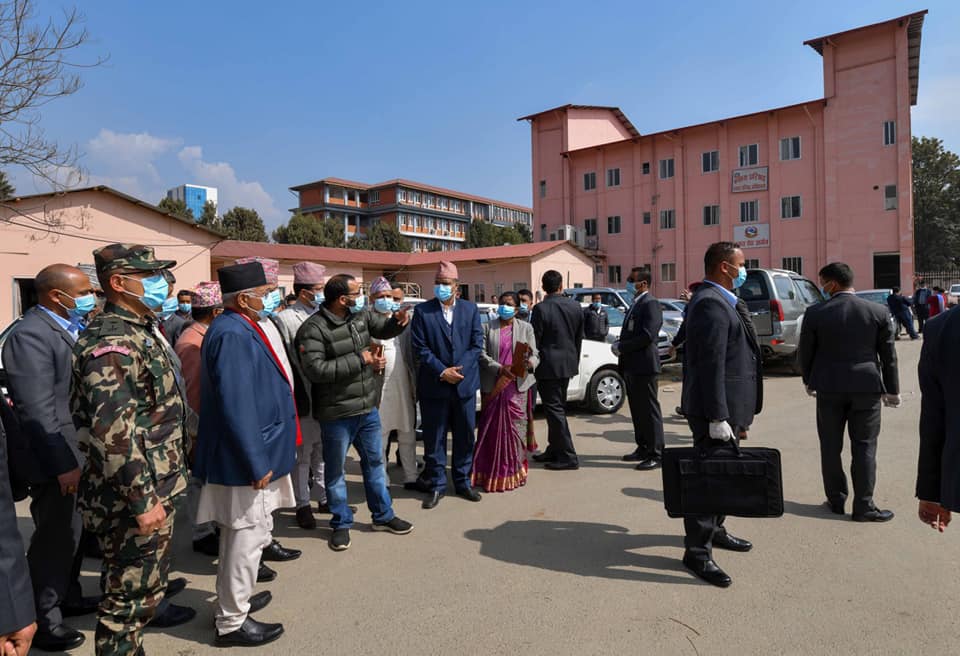 No ads found for this position
Kathmandu. Madan Koirala (DC Nepal) Prime Minister KP Sharma Oli has raised concerns about the security issues of the country at the Gandaki Provincial Meet in Pokhara on Monday.
Prime Minister Oli said that the effectiveness of VVIP security provided by the Nepal Army, Armed Police Force and National Investigation Authority has been questioned in the international arena.
Nepalese security forces have been serving at the UN Peacekeeping forces since many years and such statements coming from the prime minister has lowered the morales of the security forces.
PM Oli said, "As you can see, I'm being hit very hard overall. There are threats of physical attacks on me but you should not find it strange. But, it shall not happen as we will be vigilant. Even if I don't stay, there is nothing to lose. There is a party, there is a movement."
Nepalese security forces are ranked 4th in the UN peacekeeping activities. According to the UN peacekeeping mission's website, as of December 31, 2020, 5,715 Nepali security personnel were deployed in various UN missions worldwide.
According to the data from the Nepal Army, Nepal has been a part of 43 peace missions. There have been 5,128 troops, 346 armed police and 239 district police who have participated in UN peacekeeping activities. So far, 1,528 women soldiers have also participated in different UN missions.
Prime Minister Oli's statements have created a sense of distrust towards Nepalese security forces. His statements and distrust could affect Nepal's relations with other countries in the long run.
At a time when Nepal is seeking foreign direct investments for further development in Nepal, such sense of dissatisfaction and distrust from the leaders could make Nepal lose potential investments and employment opportunities for the Nepalese security forces.
No ads found for this position
Facebook Comment
---
No ads found for this position