Rohini Rana's Cookbook: Recipes from the Palaces of Nepal
No ads found for this position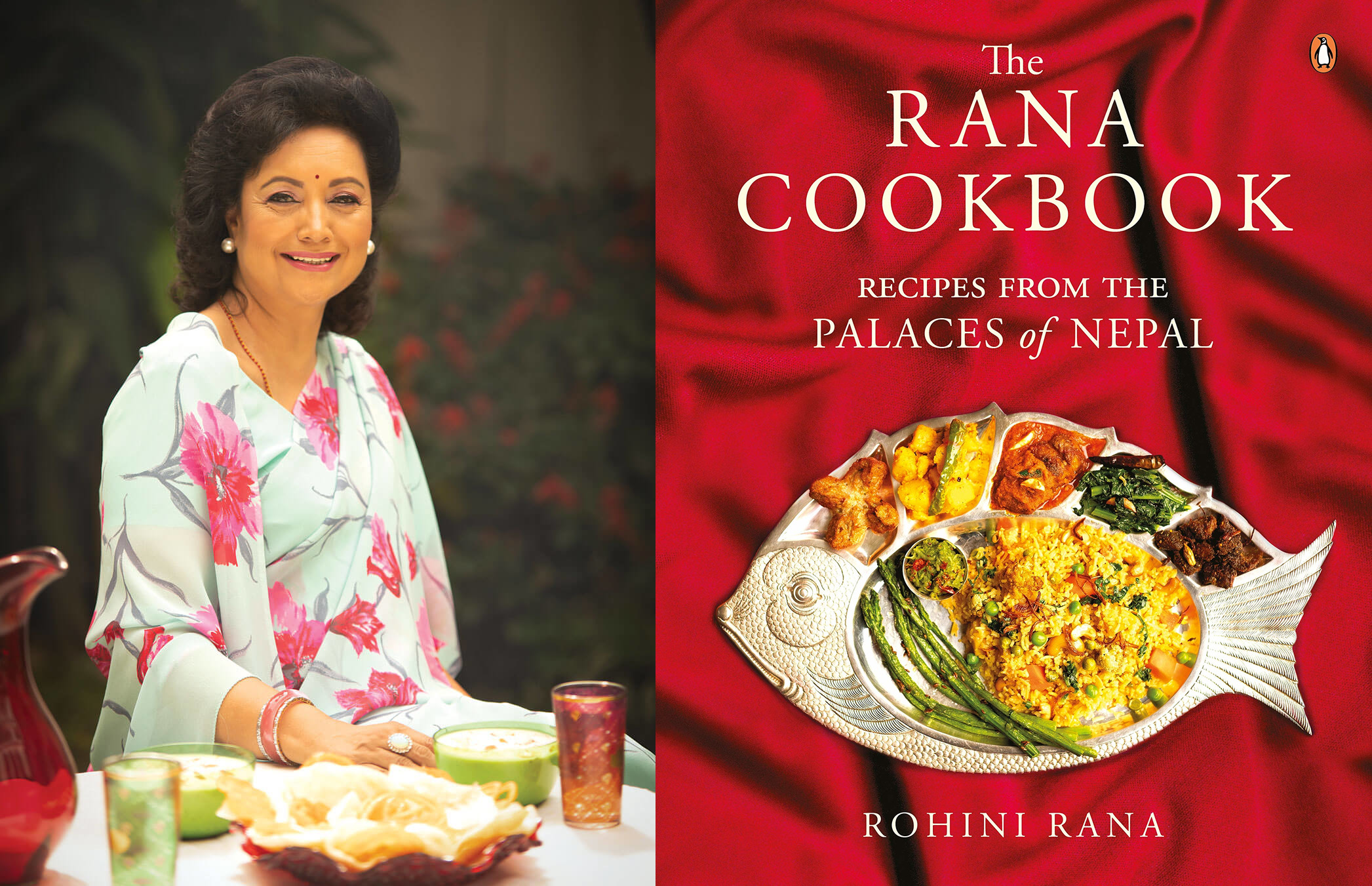 No ads found for this position
Kathmandu, March 18. Penguin Random House India on Tuesday launched "The Rana Cookbook" authored by Rohini Rana, the wife of Former Nepal Army Chief General Gaurav S.J.B. Rana.
The Rana name has been synonymous with the history and culture of Nepal for centuries. However, the food of Ranas is slightly different from light flavoured Nepali cuisines and is vastly influenced by rich Indian flavours. "In this exquisite book, for the first time ever, the doors to the palace kitchens are opened and we get a glimpse into the mouthwatering cuisine of the aristocracy", Penguin wrote in an official statement. 
With help and inputs from numerous family members, Rohini Rana has collected and documented the recipes precious to each Rana prime minister's family. The beautifully illustrated 296-page cookbook based on extensive research attempts to preserve the luxurious recipes for future generations, and posterity.
Rohini Rana, better known as Dolly, was born in India and got married in 1977 to General Gaurav S.J.B. Rana (former Chief of Army Staff, Nepal Army). During her meandering life as an army wife, she has played the part of a homemaker, social worker, entrepreneur and restaurateur. 
Famous Rana politician, retired Pashupati Shumsher Jung Bahadur Rana opined, "Dolly is just the right person to write a book on Rana cuisine . . . she presents an excellent sample of what we used to eat at my grandfather's neoclassical palace or at her grandfather-in-law's Baber Mahal. She takes great pride in the heritage of the family she married into. She has the flair and intelligence to recount it."
The hardcover book is priced at Indian Rupees 1,599 and Nepali Rupees 3,200. The Kindle edition of the book is also available at Amazon for 100 US dollars.
No ads found for this position
Facebook Comment
---
No ads found for this position