We can't imagine any expedition without the Sherpas: Bahrain Prince Khalifa
No ads found for this position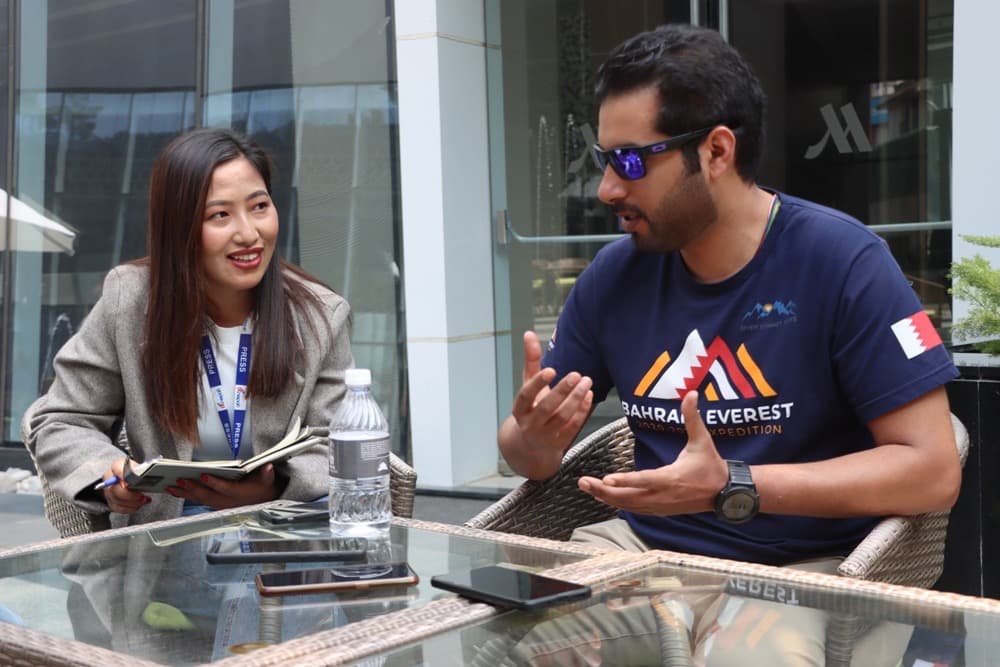 No ads found for this position
Kathmandu, April 25. Leading a 16-member climbing team from Bahrain, Prince Sheikh Mohamed Hamad Mohamed al-Khalifa is currently in Nepal at an expedition to scale Mt. Everest. The Prince had already climbed Lobuche peak and Mt. Manaslu in September 2020. He had visited Samagaun village in the Gorkha district.
Click here to read the original Nepali version of this article
Bahrain Prince Sheikh Mohamed Hamad Mohamed al-Khalifa who arrived in Kathmandu leading a team from his country to scale Mt. Everest said that he loved Nepalese food very much. Prince Khalifa remarked Nepal is beautiful, people are good and generous and Nepali cuisine is very tasty.
The Bahraini Royal Guard team was formed three years ago, with a mission to reach the world's highest peak, Sagarmatha. The team, including Bahrain Prince has arrived here on September 2020. In the following month, they had successfully scaled Lobuche peak (6,619m) and Mt. Manaslu (8,156m) the world's eight highest  in preparation to summit Mt. Everest. During his recent visit, he said he found Nepali food such as mo: mo, red daal, Biryani very tasty.
Along with this the team Prince Sheikh Mohamed Hamad Mohamed al-Khalifa, are in practicing for Everest expedition at Khumbu icefall of Solukhumbu district.
Before heading towards Everest expedition, Phurpa Sherpa of DCnepal talked with prince Khalifa about his experiences during his recent visit to Nepal.
What are the things you did in Samagaun?
When we first came to Nepal last September, we went to Samagaun, a remote village in Gorkha district. I liked Samagaun very much. On our second visit it was snowing in the village. Despite of unfavorable weather condition, we did some treks. Both Samagaun and its people are beautiful. The locals people wearing in beautiful traditional attire were eager to see us and we were also enthusiastic to meet them.
What made you aim at climbing Mt. Everest?
Last year, I along with my team had climbed Lobuche Peak and Mount successfully. These climbing and ascent were made in preparation for our second visit for an Everest expedition, and now we are here ready for Everest. Climbing Everest is a great thing for our country. It would be an honour to be able to unfurl Bahrain's flag on the world's highest Mt. Everest.
Our visit to Nepal and achievement will inspire people of my country and encourage and motivate them to visit Nepal. It's probably an expedition that will be example among who don't think about mountain and climbing adventures. Many tourists are believed have interest in adventure activities and travel to Nepal after success of our Everest expedition.
How confident are you about climbing Mt. Everest?
I'm fully confident and super excited, I and my team have worked very hard about in preparation of this expedition. We fully hope to successfully summit the Mt. Everest.
How many of you are here to climb Everest?
We are 16 members in the team. Although 90 percent of royal bodyguards ready for this expedition, we have chosen only few selected royal bodyguards. Perhaps it is uncertain if there will be another expedition in the near future.
What will be your strength, the overall team strength?
We have already successfully reached top of  Lobuche and Manaslu. After summiting those peaks I feel there is no way of climbing a mountain without the Sherpas.
In Bahrain, we all live below the sea level. Coming to Nepal and climbing the Lobuche peak and Mount Manaslu is all about training. We know it is not easy to climb Mt.Everest.
We have 42 Sherpas for the Everest exploration. It is beyond imagination to do expedition without Sherpas. We can't imagine any expedition without their support. They worked really hard in previous expeditions too, which encouraged me and gained confidence on summiting Mt. Everest.
Can you define Nepalese people and Nepal in two words?
Nepalese people and Nepal are "DHERAI RAMRO".
What are your perceptions towards Sherpas? Do you think this expedition will be complete without Sherpas?
No, They are Himalayan experts, if we did not have Sherpas, we wouldn't have been able to summit the Lobuche and Manaslu earlier.
They are not only physically strong but also very supportive, and helpful. After climbing those peaks, I feel there is no way of climbing a mountain without the Sherpas. Scaling Mt. Manaslu and Lobuche will always be memorable for me and my team.
Are you the first to climb Everest from Bahrain?
Yes, after scaling Mt. Everest, I will be the first Bahrain national to reach the world's highest point, and I am so excited. As in our last visit to Nepal, to climb Lobuche and Manaslu in October 2020. Simlarly, we are excited for this Everest expedition too.
What was your first climbing experience like?
For all of us the Lobuche peak and Mt. Manaslu was the first-ever expedition of our lifetime. We had some difficulty in adjusting with new climate and environment. While coming to Nepal for the first time, we had visited Lobuche peaks and Mt. Manaslu and there we had collected all the rubbish for 4 hours. Standing at the top of the mountain, climbing a peak above 8,000 meters was a huge challenge. After that experience, I became the first Bahraini to reach the highest peak in the world after this expedition.
As we are from low elevation, reaching to such high elevation was entirely a difference. Mountain landscapes, people and it's culture, trekking in such harsh mountain weather condition for many days, it was amazing and completely new and lifetime experience that is inexpressible.
What do you think of the relationship between Bahrain and Nepal?
Our visit to Nepal will definitely help to promote tourism in Nepal. Nobody from my country Bahrain has ever climbed Everest from my country until now. Nepal and Bahrain's relation is amazing and strong day by day. The royal expedition is believed to have deepened bilateral ties and cooperation further between the two nations.
There are about 35,000 Nepalese working in Bahrain including 1,000 young men  the royal guard.
Would you like to visit Nepal again?
We will come to this beautiful country in future too. I am really proud to made previous record of those peaks. Similarly, I am looking forward to have more mountain climbs in the coming days. Our expedition will encourage a lot of people from my country and regions to do and attempt mountaineering in the Himalayas.
People in the Gulf countries generally do not like trekking and mountaineering activities. Climbing the mountain offers a whole new level of satisfaction as you walk through the villages, mountains and get closer to nature.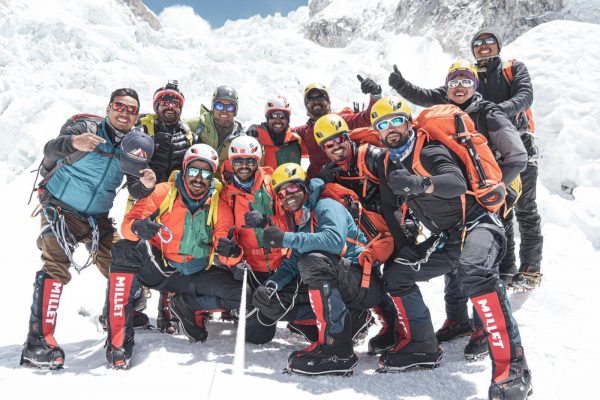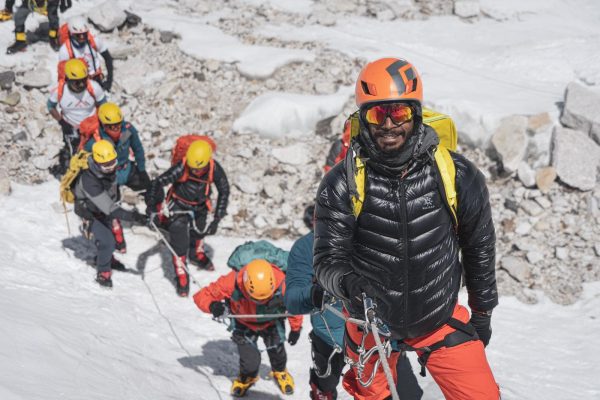 Originally published on DCNepal.
No ads found for this position
Facebook Comment
---
No ads found for this position