I never faced GENDER BIAS in my career: Priyanka Aryal
No ads found for this position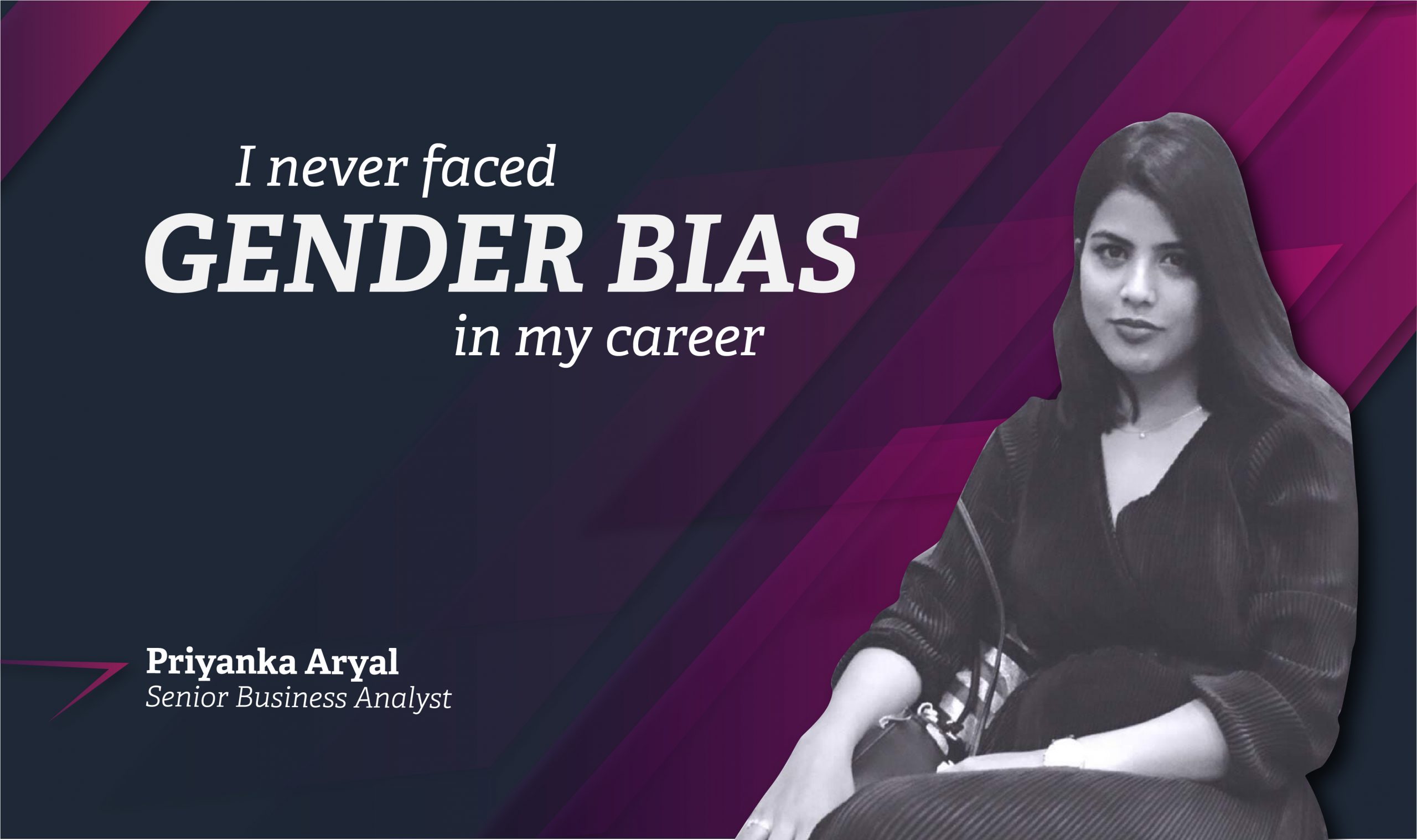 No ads found for this position
One of the choices that have made an incredible impact on my life was, what I chose for my career. I had not received any startling revelations or ideas on how I should pursue my career as a Business analyst.
From my college days, analysis and design in addition to project management fascinated me to explore the world of software and product management. After a thorough study, I figured out that a business analyst is a bridge between the development team and business owners to develop any system. With all the knowledge I had, I decided to first learn about the software development process, how they put the thoughts into the features, and develop the software.
With little knowledge about the field and little confidence enforced, I joined a company as a Software Developer Intern. With days passing by, I was promoted to the junior developer and then to a developer in a very short period, thanks to all the dedication and hard work I put through my task under the supervision of my seniors. Working with code and debugging them became a daily part of my life. After 2 years of involvement in software development, I thought it was the right time for me to switch my career.
Thankfully, I was successful in reserving my position as a junior Business Analyst in an outsourcing company. Converting business requirements to a technical artifact was not as easy as I thought it would be. There were some demanding days, but thanks to my colleagues who were always supportive and a great help I never faced a bad day at work. My journey in the last four years has been extremely challenging but filled with enjoyment.
From my journey from an intern to becoming a Senior Business analyst in one of the most recognized organizations, I never faced gender bias in my career, rather I met amazing people with the drive to help, grow and succeed. From my experience to date, I have been able to develop my self-confidence, occupational aspirations, and an idea for better growth which aspires me for my bright and fruitful future. With all the experience gathered, I thrive to lead my juniors to support and guide them in addressing their problems and difficulties in activities they perform and the decisions they make.
Priyanka Aryal is the Senior Business Analyst of Info Developers Pvt. Ltd
Originally published on DCNepal.
No ads found for this position
Facebook Comment
---
No ads found for this position