Ashwini wins "Best Choreographer" at Nepal Music and Fashion Award 2021
No ads found for this position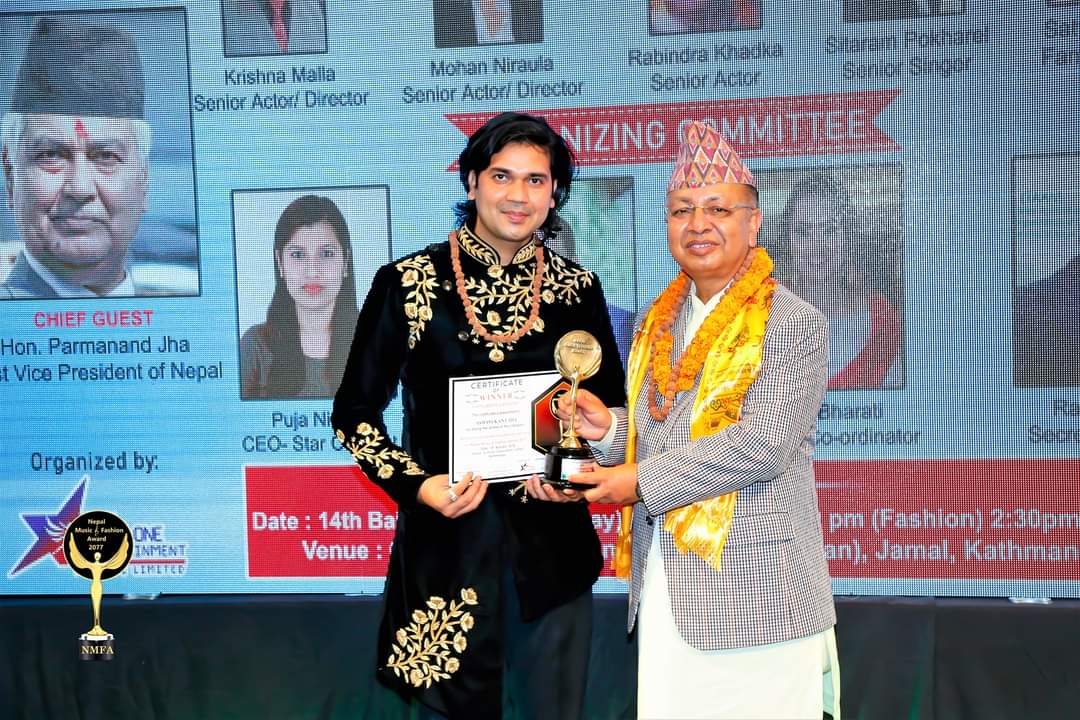 No ads found for this position
Kathmandu, May 5. Popular Nepali Choreographer Ashwini Jha has received the 'Best Pageant/ Fashion Choreographer of the Year' award in the Nepal Music and Fashion Award 2021.
The award-giving ceremony recently organized at the Cultural Corporation Hall(Jamal) was witnessed by the First Vice-President Parmanand Jha and the Retired COAS General Rajendra Chhetri.
Ashwini who received nationwide nominations, has a long experience of working in the field of beauty pageant and the fashion industry. He has already trained more than 300 beauty pageants for shows around the globe.
Last year, Ashwini was adored with the prestigious "National Youth Talent Award" by the Ministry of Youth and Sports. The same year, he also received the title of "best pageant choreographer" in the National Entertainment Award.
Earlier in 2019, Ashwini had bagged "the best choreographer" title at " The Golden Brand Award – Singapore Edition". The event was organized by Singapore-based company TKS and Sons.
In 2017, Ashwini was entitled as the "'Hero of the Madhesh". Later that year, he also received 'Ramzon Excellence Award".
Nepal Music and Fashion Award 2021 is one of the most prestigious national awards in the field of music, fashion, and modeling. Nishukant Jha received the title "Best Pageant Director of the Year (Male)" whereas, Pratima Karki bagged the title of "Best Pageant Director of the Year (Female)".
No ads found for this position
Facebook Comment
---
No ads found for this position