International Nurse Day: 'To save one's family or patients?'- Nurses share their experience
No ads found for this position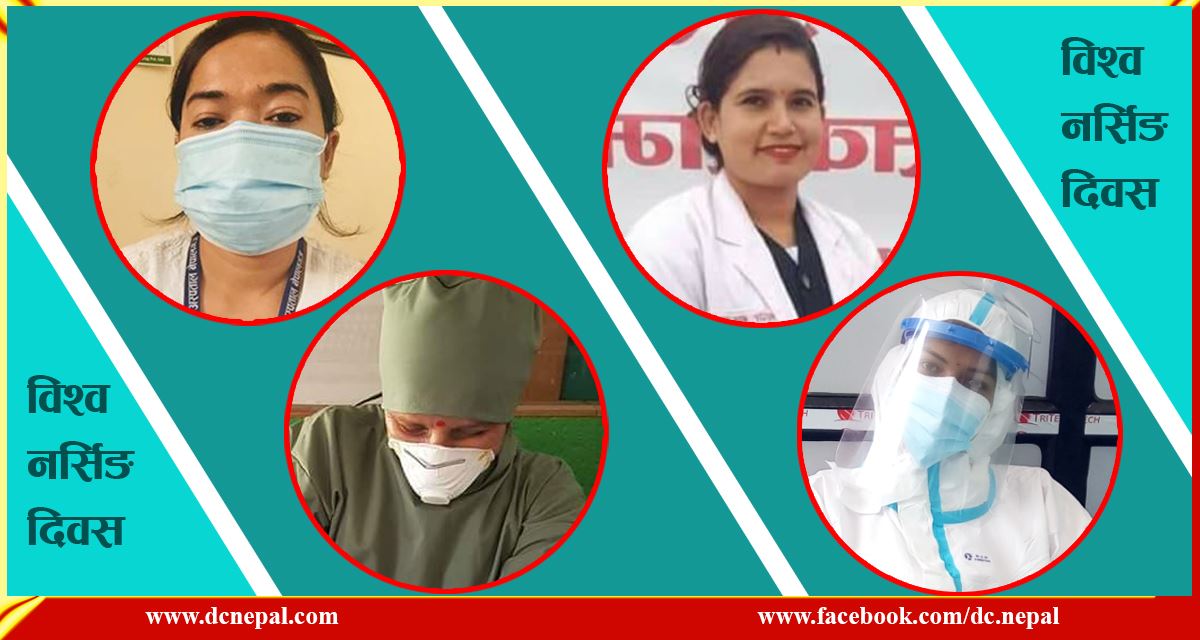 No ads found for this position
Kathmandu, May 12. Nurses have the difficult task of taking care of the patients and explaining their relatives about the case. They have to do their task with a smile on their face.
Today is International Nurse Day. Nurses complete their studies in a span of three years and commit themselves in serving humanity.
The coronavirus pandemic has proved to be a difficult time for everyone, especially the frontliners. Nurses have to wear PPE that covers their whole face and body in this hot, summer season. They have to hear all the patients' pain, their cry for ICU and oxygen cylinders.
They forget all their hunger and selflessly serve the patients day and night, even in this difficult times of the pandemic.
In dilemma whether to save patients or to save family: Ishwari KC
Ishwari KC works at Bheri Hospital in Nepalgunj. She shares that she had tested positive for covid earlier. Her mother and father in law also have tested positive. In a conversation with DC Nepal she said, "I am a nurse on duty, but a person who looks after the sick at home. There is also a child in my house."
She added, "On the other hand, because you have dedicated your life to nursing, you cannot run away from your responsibilities. Many days we have to function being hungry and sleepless."
Political disagreements never let the profession of a nurse to be respected: Sabitri Adhikari
Sabitri works at Chithuvihar Health Post in Kirtipur. She has dedicated 29 years of her life to this noble service.
She shares that as there are no old age people or small children in her family, she has less problems in managing the family during the pandemic. Her daughter works at Teku Hospital whereas her son is an engineer. She said, "We husband and I are conscious. There is always a discussion in the evening about how to protect oneself from covid and how to prevent others from becoming infected."
She added,"I have been suffering from covid since 12 days, even after getting vaccinated twice, the covid test turned out positive. When I am at home, I think that I am contributing in saving the community from covid"
She also said that the efforts and pain that nurses go through are not addressed by the government. The political disagreements have not let nursing to be understood as a respectable profession.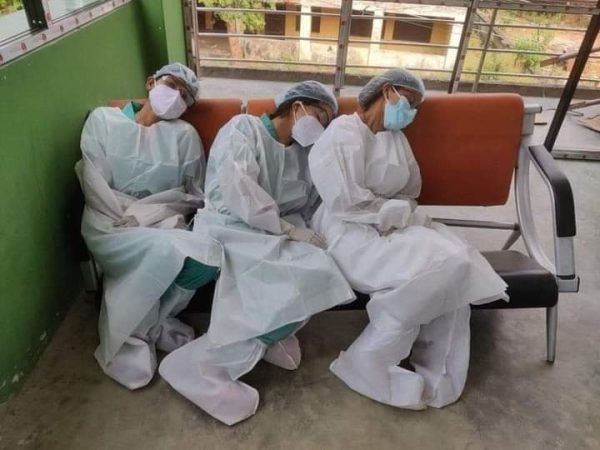 It is difficult to engage with children during the pandemic: Indrawati Dharel
Indrawati is a mother of two. As the second wave of covid has hit Nepal, she is worried for her children.
She works at Kanti Children's Hospital. She said, "Even if you are not near with the patients, you get near with the visitors. Then you get worried if it will cause problems back home."
She is working in the covid battlefield like other nurses. The promise they take with the white coat has enabled her to work vigorously in such difficult times.
She adds, "In the current complex situation, nurses have sought inspiration and encouragement from the society. I think we should be encouraged. The nurses have worked day and night. You can see how many pictures have come out in the media that nurses have been working without getting proper sleep. In such a situation, everyone's encouragement and support is essential."
Get blessings and insults equally: Yamu Thapa
Yamu Thapa is one of the nurses in Nepalgunj whose photo was viral in Facebook. She was excited to join the profession. She says, "We get blessings and insults equally."
Sharing her experience she says, "When a patient recovers, we get happy. When the patients we took care of doesn't recover, we also get sad. But their relatives do not understand. They curse us that we become unhappy for the rest of our lives. That hurts us deeply."
She said that when people in her home and workplace praise her, it makes her happy. She emphasized upon the fact that encouragement from all places were necessary for their motivation to work.
No ads found for this position
Facebook Comment
---
No ads found for this position