Is Cronyism curtailing Covid assistance to Nepal?
No ads found for this position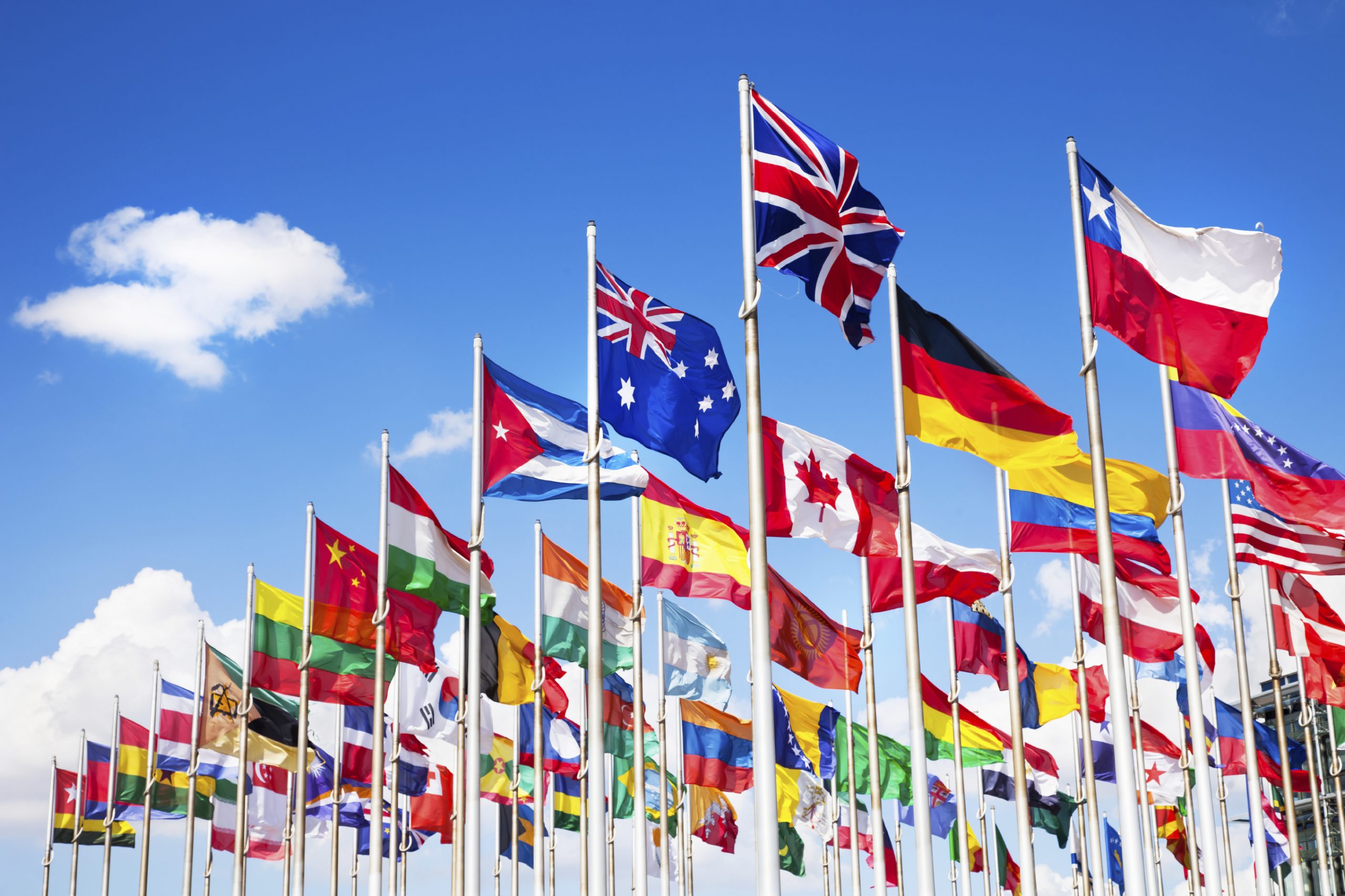 No ads found for this position
Kathmandu, May 20. The World Health Organization has been constantly reminding the countries around the world about the deadly COVID crisis afflicting Nepal. But, despite UN's calls for endowed countries to provide assistance to Nepal, none have been charitable like in the past. Besides two or three, other friendly countries that have always assisted Nepal have remained eerily unenthusiastic this time around.
Thus far, only United States, China and European Union have provided noteworthy support to Nepal. Of all countries, U.S has contributed the largest amount with a total of 50.9 million dollars through its development partners. China has contributed a little more than a million dollars of Medical supplies. The European Union has also contributed 2 million Euros. British assistance remains limited to one tiny oxygen plant at the Nepal Police Hospital which was installed via the ongoing UNOPS' police reform project. The Japanese have recently declared support for some medical equipment to several hospitals. Since India herself is in a dire predicament, she is unable to provide anything. Germany – Nepal's greatest supporter of technical aid has not provided anything thus far. Switzerland and Spain are apparently sending some supplies once the commercial flights resume.
The enthusiasm and willingness of foreign actors and even International organizations this time around is conspicuously absent. There is hardly any news about what the thousands of registered non-governmental organizations are doing to allay the suffering of needy during Nepal's dire hour.
But a more important question is – does the reluctance of friends of Nepal to assist Nepal during its dire moment a manifestation of Nepal's lost and or diminished significance in the global arena? Or, does it indicate something more ominous? 
In fact, this international apathy can be greatly attributed to the manner in which Nepal has recklessly and remorselessly selected it envoys to different countries and its daft diplomacy.  
The inaction and apathy of international actors during Nepal's dire situation certainly raises question of their ability and intention but it also raises serious questions about the ability of Nepal's envoys to influence and leverage in their respective outposts. In fact, several foreign relations experts lament how Nepal's foreign relations with all countries have suffered and stagnated after the political changes in 2006. 
In the last several years, a majority of envoy appointments have reeked of nepotism and cronyism. Disregarding performance, meritocracy and existing provisions, the government has fielded some of the most unqualified candidates as envoys. 
According to existing provisions, 50% of the ambassadorial candidates have to be from the Foreign Service. Similarly, there are set qualifications and criteria to be nominated as an envoy. But, government has not adhered to any of these set criteria. In fact, in the recent selection of 11 envoys, only 2 were from the Foreign Service and the rest were party affiliates or relatives of powerful ministers. The envoy selection process had previously courted controversy after it was revealed that some candidates had even paid those in power to secure an ambassadorial position.
A former senior diplomat said, "It is reprehensible that the government is treating ambassadorial positions as sinecures for the so called Power Leeches and other party loyalists." He was referring to the cases of former ministers Yubajraj Khatiwada, Mahendra Pandey and former Chief Secretary Lok Darshan Regmi. While government kept many of the envoy positions vacant including the most important position for Delhi for almost a year, for the aforementioned individuals, the government fast tracked their appointments and dispatched them in super speed time. The diplomat further claimed, "It is obvious that for these appointed individuals it is a prolonged junket and nothing else. The likelihood that any of them will achieve anything significant during their tenure is highly suspect."
Pratibha Rana, the mother-in-law of Nepali Congress President Sher Bahadur Deuba is another case in point. She was appointed as the Ambassador to Japan simply because of her relationship with Deuba. She had no experience in diplomacy prior to her appointment. Her tenure is already over but yet she was generously extended by current government to facilitate the medical treatment of her daughter Deuba's wife Mrs. Arzoo Deuba in one of Tokyo's hospital. 
Strained foreign relations
In recent times, Nepal has unmistakably spoilt its relations with almost all its friends and neighbors. Almost simultaneously, Nepal's relationship with all top three friends and donors remains sullied. 
Despite Nepal government's softening stance towards India, India is boiling internally. Prime Minister's Oli's audacity to claim that Lord Ram was born in Ayodhyapuri of Chitwan and his endeavor to hastily get the parliament's endorsement of the map comprising of Kalapani area is being equated as a direct challenge against India. Many political observers believe that the current political turmoil is nothing but a manifestation of Indian displeasure. They further believe that India is extremely keen on weakening all of Nepal's political forces and in that process more fixated on unseating Oli and completely ending his political career once and for all. 
China is in no happy mood either. Its BRI projects remain in a limbo and it can't seem to trust any of Nepal's political forces. Reportedly China feels its leverage and capital have been exploited by Nepal's major political forces and that it has been unnecessarily dragged into controversy. Following Prime Minister Oli's ostensible Indian tilt following the visit of the RAW Chief Samant Goel, China reportedly feels that Nepal's political forces have betrayed the Chinese trust. China's disbelief at Nepal's criminal unwillingness to accept medical supplies during a raging pandemic including vaccines has also recently made headlines. According to some news reports, some Chinese officials suspect current Health Minister – Hridesh Tripathi's motives; they believe that he is making sycophantic attempts to ingratiate himself to India by impeding assistance given by both China and the U.S.
Americans are obviously furious because the American MCC grant has been deliberately made controversial and dragged on without a definitive response for so long. Despite repeated public and private assurances by all political parties in the parliament have been dillydallying invoking one excuse after another. And the endorsement of MCC through the parliament remains stalled. This has greatly unsettled Nepal's relations with the U.S.
Nepal's oldest friend, the United Kingdom, appears to be sulking too after a bitter post-earthquake 2015 incident infamously known as the "Chinook episode." Despite repeated insistence by the British government, Nepali Army Chief General Gaurab Shamsher Rana had vehemently turned down the support of the British Chinooks helicopters. General Rana was reportedly furious at some insolent DFID official who had the gall to belittle General Rana at one of the meetings. 
The blame also rests on Nepal for a tottering relationship with the U.K. Hardly any ambassador to the U.K. has been able improve relations with the U.K. since late Murari Raj Sharma, Nepal's former foreign secretary and envoy to the U.K sought asylum in the U.K after being recalled by the government. None of the envoys have made even a dent to improve relations with the U.K in more than a decade. The indicator of strained relations was best evidenced when the Sultan of Brunei was invited as the Chief Guest to celebrate Britain's bicentennial long friendship with the Gurkhas in 2015. It should have been some Nepali dignitary but U.K seems to have completely snubbed that option.
Former Chief Secretary Lokdarshan Regmi who had gained widespread notoriety for not picking up phone calls from anyone except top five high ranking personalities and his wife has recently been appointed as Nepal's envoy to the U.K. He attained this portfolio simply in return for vacating his Chief Secretary portfolio before his tenure ended to his colleague who was the Foreign Secretary at the time. Therefore, nothing is expected from his tenure.
Ties with Australia too have hardly improved. Previously, Lucky Sherpa – someone completely new to diplomacy was appointed as the ambassador. She, however was hastily recalled her chauffer alleged she was involved in human trafficking. That post remained vacant for quite some time until Mahesh Dahal CPN (Maoist) Chairman Pushpa Kamal Dahal's nephew was appointed. Following the fallout between Chairman Dahal and Pm Oli, however, he has just been recalled. His successor – Sumnima Tuladhar – an NGO worker and the daughter of Leftist leader Padmaratna Tuladhar, also has no prior experience in diplomacy. Many believe her husband Gauri Pradhan who is a member of the Human Rights Commission could have been a better pick for the position.
The Prime Minister and the government continue to make tall claims of how Nepal is now being noticed, listened and accorded the deserved esteem by the international community. The reality, however, appears to be exactly the opposite. The current reluctance and hesitation of international community to assist Nepal during its epic crisis is a blaring testament to its diminished concern for Nepal. Irrespective of how one views it, Nepal has essentially been abandoned and the blame mostly rests on the incompetence of the political dispensation and sheer ineptitude of its diplomatic corps to highlight the relevance and contribution of Nepal. Furthermore, the rampant cronyism and nepotism in all sectors including diplomacy has not only eroded public trust but it now seems to have eroded Nepal's national credibility amongst international friends and partners as well. If this is not rectified soon, it won't be long before Nepal is crowned with a pariah state title. 
Originally published on DCNepal English Edition.
No ads found for this position
Facebook Comment
---
No ads found for this position