Captain Bigyan Bista awarded Letter of Commendation for extraordinary performance in South Sudan
No ads found for this position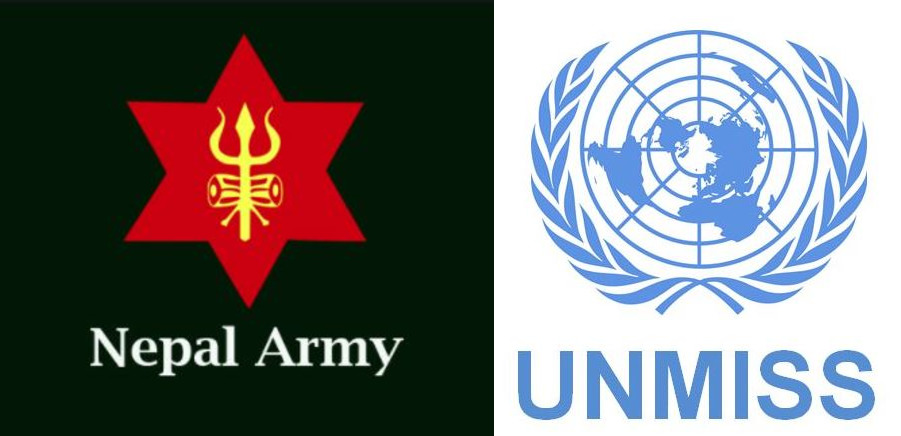 No ads found for this position
Kathmandu, June 4. On Friday last week, the Secretary-General of the United Nations, Antonio Guterres presented a letter of commendation to the Nepali Army Officer Captain Bigyan Bista.
Captain Bista, an officer of the 10th contingent of the Kalidhwaj Battalion, is currently deployed as a peacekeeper in the United Nations Mission in South Sudan (UNMISS). On May 28, Bista was honoured for his extraordinary performance in preventing ethnic violence in Cueibet County of Lakes State.
SG Antonio praised Nepali blue helmets for strategically acting as negotiators in the armed groups' clashes that occurred near the Kiewit region in November last year. "Huge loss of life and property was averted due to the timely intervention by the Nepali Army peacekeepers" the official statement reads.
Ethnic Clashes in South Sudan
South Sudan houses at least 64 tribes, most of which consider cattle as the most valuable asset. Serious bloodshed can occur if a man disturbs cattle belonging to other identity groups.
With the beginning of the dry season, every year, seasonal migration of cattle starts to rise, which triggers conflicts between the groups. Many anthropologists define these armed conflicts as the most complex form of genocide seen in mankind. It is certainly impossible for an outsider to fully understand the dynamics of the violent clashes that occur at different levels.
No ads found for this position
Facebook Comment
---
No ads found for this position