Everest climbers stranded in Kathmandu due to suspension of international flights
No ads found for this position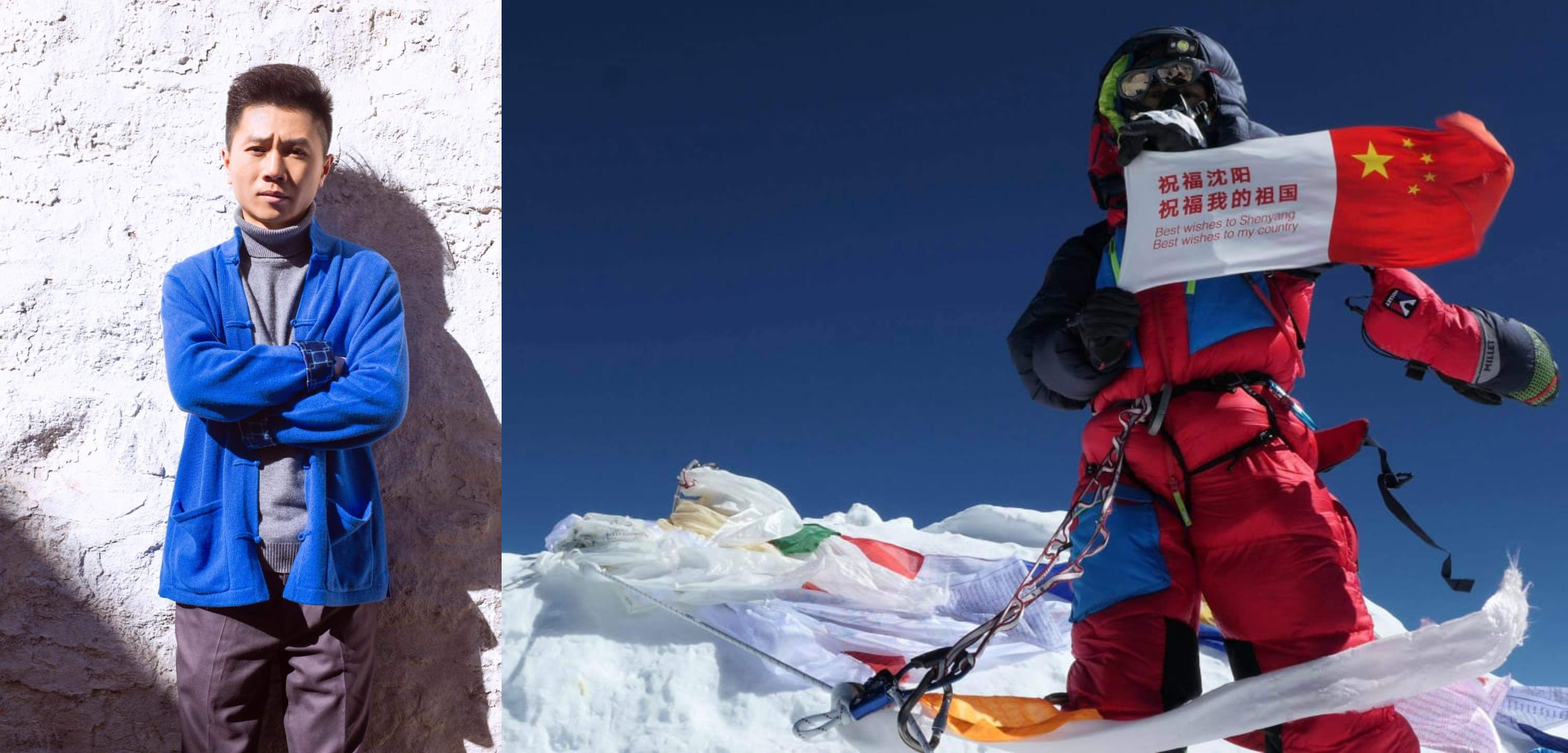 No ads found for this position
Kathmandu, June 4. Sun Yiquan a well-known contemporary artist and a mountaineer from China is stuck in Nepal. On May 2021 Yiquan arrived in Nepal with a group of team for his 4th attempt to scale Mt. Everest. He reached at Everest base camp on May 7 but unfortunately canceled his trip and returned back to Kathmandu the next day i.e. on May 8th May along with his team due to rapid ongoing spread of COVID-19 pandemic.
While talking to DCnepal, Yiquan said after reaching Everest base camp, COVID-19 infection cases increased in Nepal. Then he changed his plan abandoning Everest summit this season.
'As the numbers of COVID-19 infected cases has hiked every day,' Yiquan says, ' I don't feel safe here in Nepal and we wanted to go back to my country.' China is much safer from COVID-19 than Nepal in recent days. The virus infection cases have been wide spreading in both the countries, Nepal and India. We talked with the Airline operators about returning back to our country, but unfortunately international flights has been shutdown by Nepal government due to widespread of second variant since 6th May.
Yiquan had successfully reached the world's highest peak Mt. Everest for the first time on May 19, 2013. After five years later he made second summit on May 20, 2018. A year after year he reached the top of Mt. Everest On May 21, 2019 for the third time and became the most frequent non-professional mountaineer to reach Mount Everest summit in China. 'This year I came to Nepal to climb the world's highest peak for the 4th time,' He said.
But due to spreading of second variant of COVID-19 pandemic, he reached Everest base camp only and had to returned back Kathmandu abandoning his mission. Increment of COVID-19 infection in the country further worried him and despite his willingness to go back to his country as soon as possible. 'We have not been able to go back to our country, we are stuck here in Kathmandu,' he said dejectedly.
Along with him, there are many other Chinese tourists stranded in Thamel for over a month. And it is very hard for them to remain longer.
Civil Aviation Authority of Nepal has granted permission to four airlines to operate international destinations per week. The national-flag carrier NAC, Turkish Airlines, Qatar Airways and Air India are four airlines sevices to operate the flights. China has not been regulating international flights.
It has been already been over a month they are stuck in Nepal, they are in dilemma and don't know until how long they have to wait. Life has been harder for them to stay longer as it is unsure how long Pandemic will lasts. They came to Nepal with a team of 13 members for Everest expedition. Among them, 9 members have successfully completed their mission summiting Everest. Now, they are eagerly waiting for international flight to resume. 'Every year we travel to Nepal for expedition, but this year we are stranded without being able to complete our mission,' he told,' Going back to china is safer for us rather than remaining locked here in Nepal any longer.'
We have planned to return to China on 25th May but international flights continue to suspend until now. We are still uncertain about returning back to our home country. While sharing about his interest, he says,' Reaching Mt. Everest summit is a part of my passion. I have a dream to summit Mt. Everest for 10th times in my life.' Sun Yiquan is the first artist and the youngest mountaineer in China who has successfully climbed Mt. Everest from the South Pole.
Ten years ago, he had an unexpected encounter with the mountain, since then he has been connected to mountaineering. 'Mountain have given me a new understanding and experience of life and inexhaustible spiritual power, which make me realized my own artistic language and expression,' He shares. His artworks demonstrates the interactions between mankind and the spirit of nature, the inheritance of art and humanistic care, as well as a contemporary artist and mountaineer's perception and understanding of what he has seen and heard.
No ads found for this position
Facebook Comment
---
No ads found for this position