Woman gives birth to ten babies in South Africa
The mother was expecting octuplets as doctors missed two more on the scans
No ads found for this position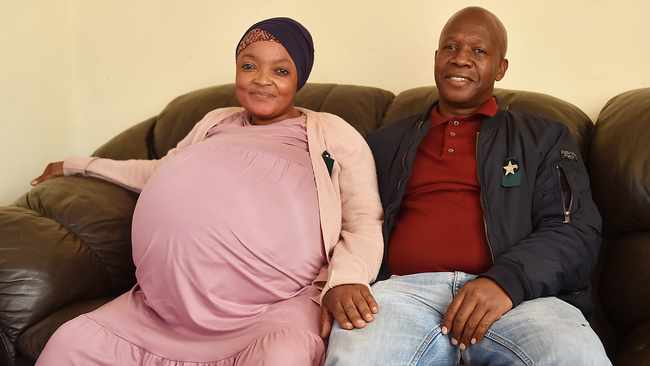 No ads found for this position
Kathmandu, June 9. A woman in South Africa named Gosiame Sithole has given birth to ten babies or decuplets. The 37-year-old mother gave birth to seven boys and three girls via C-section at 29 weeks.
She said that she was shocked and fascinated by her pregnancy. She also said that her pregnancy was natural and was not on any fertility treatment.
EXCLUSIVE: A Gauteng woman has given birth to 10 babies, breaking the Guinness World Record held by Malian Halima Cissé who gave birth to nine children in Morocco last month.https://t.co/YwXvpbpP6p

— IOL News (@IOL) June 8, 2021
The doctors had told her that she was expecting six babies while further scans revealed that she was expecting eight. She revealed that she was in disbelief even after seeing the scans. She said that she was concerned if her children would be born with any disability or how would they fit in the womb.
Her husband, Teboho Tsotetsi was shocked initially, but accepted it as a miracle and said that he is excited to hold the children in his arms.
Professor Dini Mawela from Sefako Makgatho Health Sciences University, said her case was rare and usually caused by fertility treatments. He also added that the babies will spend the next few months in the incubator.
Sithole broke the world record after a woman from Mali had given birth to nonuplets last month.
African woman from Mali had given birth to nine babies last month
A woman from Mali gave birth to nonuplets in a Moroccan hospital last month. Malian health minister Fanta Siby had stated that 25-year old Halima Cisse had given birth to 5 girls and 4 boys by C – section surgery.
After an initial ultrasound session that revealed seven babies in the womb, two more were not seen during the scans. Halima was flown to Morocco by the Malian Health Ministry for her delivery. Media reports suggested that the government of the West African state was highly concerned about the safety of Halima and her nonuplets.
No ads found for this position
Facebook Comment
---
No ads found for this position