Rajasthani set of "Skater Girl" is producing National Champions
Film Set of Skater Girl is changing lives of village kids, the same way as depicted in the movie
No ads found for this position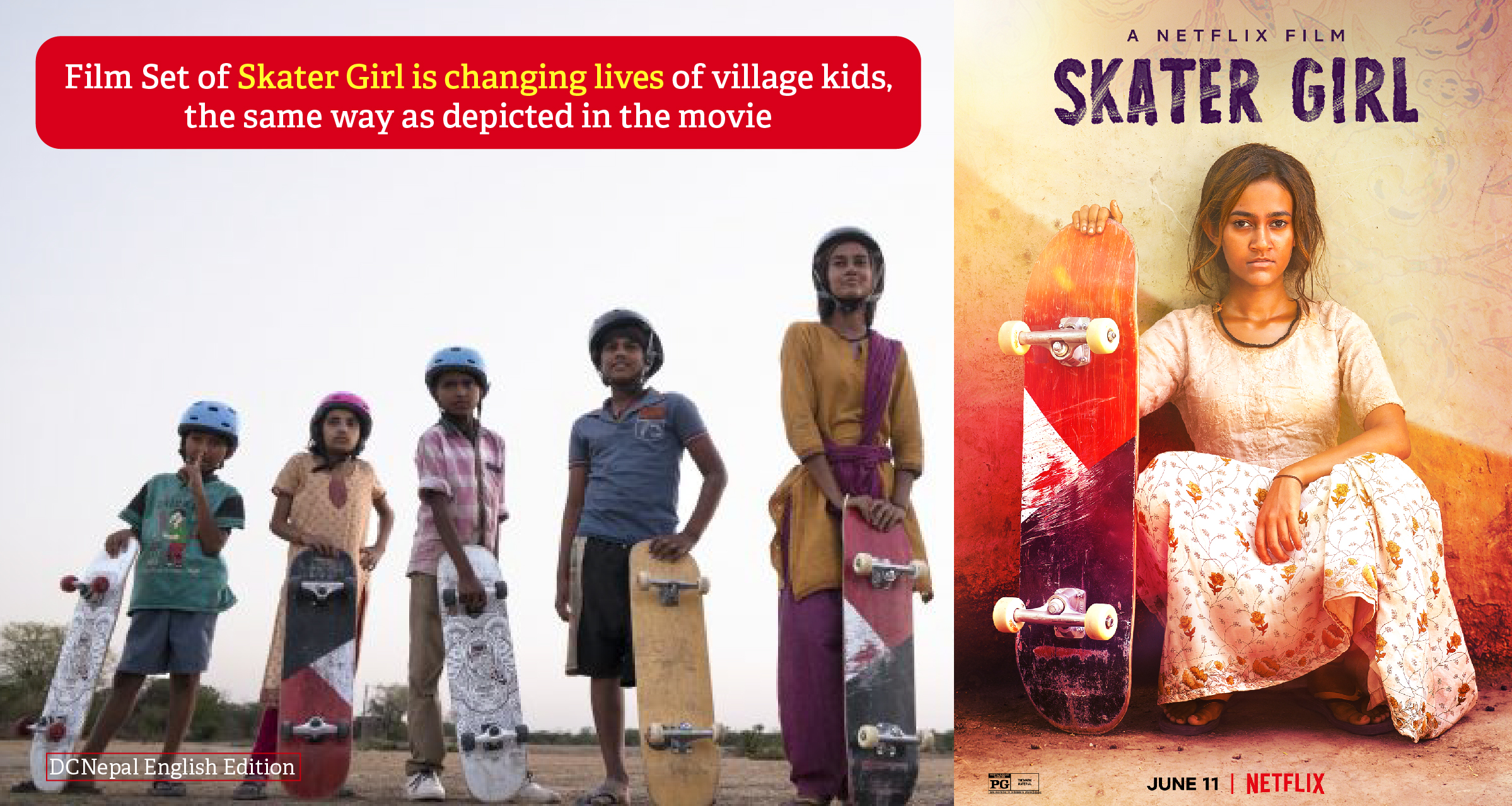 No ads found for this position
Kathmandu, June 12. Netflix's original film "Skater Girl" was released on Friday. The movie made by Manjari Makijany presented a difficult but victorious journey of a young Rajasthani village girl whose life is changed when a foreigner sets up a skateboarding park in her village.
The set of the film is actually changing the lives of Rajasthani village kids, the same way as depicted in the movie.
As a part of the production process, the producers of the film decided to build Rajasthan's first and India's largest skatepark that could serve as the central set of the film.
The 100-ramped facility was erected in 14,500 sqft land of Khempur, a village in Rajasthan, where the major section of the film was recorded.
When the shooting of the movie wrapped in 2019, the makers of the film decided to open the skatepark under the name "Desert Dolphin", the production title of the film. Since then "Desert Dolphin Skate Park" has been serving as a free platform for the training of hundreds of nearby village children.
Media reports suggest that four kids from Khempur have already represented Rajasthan in the National Skateboarding Championship that was held in Chandigarh.
"These kids who had never stepped on a skateboard before the skatepark was made were now in state jerseys traveling for the first time outside their villages to take part in a national level championship," Manjari Makijany, the maker of Skater Girl, told Conde Nast Traveller.
No ads found for this position
Facebook Comment
---
No ads found for this position