North Korean leader Kim Jong Un calls K-pop music "vicious cancer"
No ads found for this position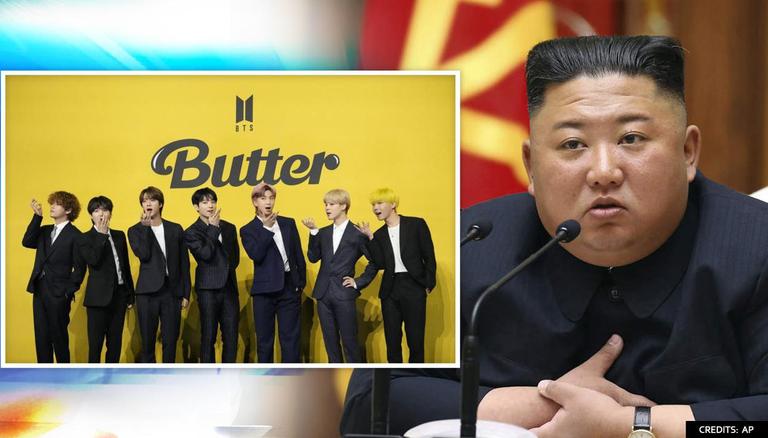 Photo: AP
---
No ads found for this position
Kathmandu, June 14. North Korean leader Kim Jong Un has called the K-pop music as a "vicious cancer" that is corrupting the youth and culture in the country.
Media in North Korea have reported that they should stop western influences and "capitalistic culture from seeping into the country".
Kim Jong Un said the music and its influence harmed the 'attire, hairstyles, speeches, behaviors' of North Koreans and that it could also make North Korea 'crumble like a damp wall'. With his statements, he has been lashing out against South Korean culture.
Officials in North Korea is said to have been cracking down on K-pop music, movies and videos. This step is said to have taken after the increasing popularity of K-pop bands such as BTS and Blackpink.
North Korea has outlawed other hairstyles like spike, mullet and dyed hair, allowing people to adopt from the 215 hairstyles authorized.
Kim Jong Un's dislike for South Korean music comes years after the leader had attended performances from artists from South Korea. As reported by North Korean state news agency KCNA, he was 'deeply moved' by the performances. The event featured bands such as Red Velvet and Cho Yong Pil.
It is said that Kim is the first North Korean leader to have attended an event by entertainers from the South.
Also read:
No ads found for this position
Facebook Comment
---
No ads found for this position