Jamsetji Tata honored as the "Philanthropist of the Century"
The father of Indian industry donated $102.4 billion to Healthcare and Education.
No ads found for this position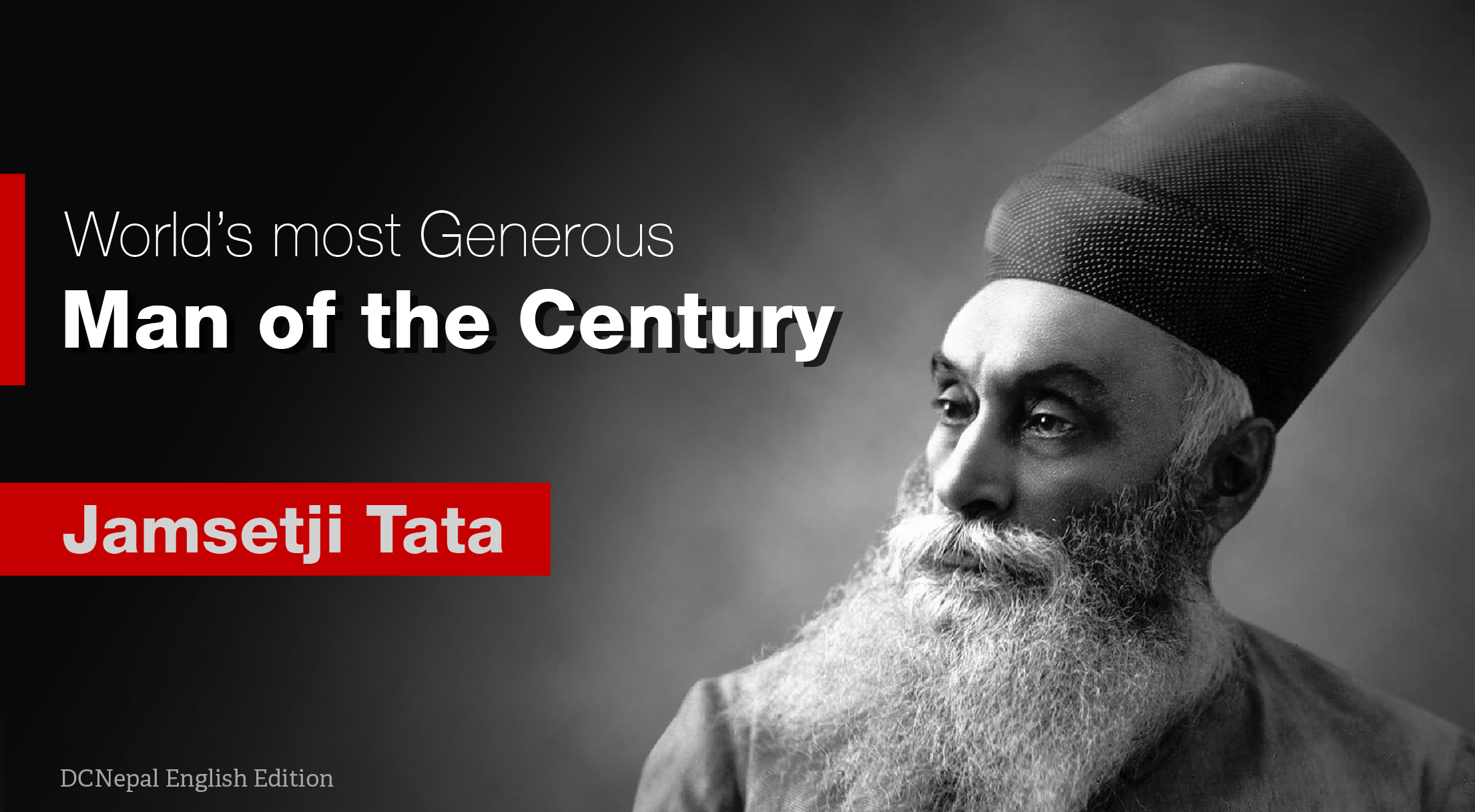 No ads found for this position
Kathmandu, June 24. On Wednesday, Hurun Research and EdelGive Foundation released the 2021 edition of the "EdelGive Hurun Philanthropists of the Century" report. The report ranked the world's most generous individuals from the past century.
On the top of the list is the name of 20th-century Indian pioneer industrialist, Jamsetji Nusserwanji Tata, the founder of the Tata group of companies. The biggest philanthropist of the century donated a current day estimated value of $102.4 billion, starting from 1892 A.D.
In 1892, Jamsetji Tata founded "Tata Trust", listed by Hurun as the top family-run foundation in the world. The 129-year-old trust works for the development of the education and healthcare sector in India. The trust currently led by Ratan Tata has contributed 270 million US dollars for the COVID-19 response.
According to the report, the total philanthropic value of Jamsetji  Tata is made up of 66% of the Mumbai-based Tata group, which was founded back in 1868. The philanthropy king was often referred to as the "One Man Planning Commission" by India's first prime minister Jawaharlal Nehru.
The chairperson and lead researcher of Hurun, Rupert Hoogewerf announced, "Whilst American and European philanthropists may have dominated the thinking of philanthropy over the last century, Jamsetji Tata, founder of India's Tata Group, is the world's biggest philanthropist."
The list includes the world's top philanthropists from 6 countries. Bill Gates and Melinda French Gate are listed in the second position. The youngest on the list is 49-year-old Ma Huateng from China.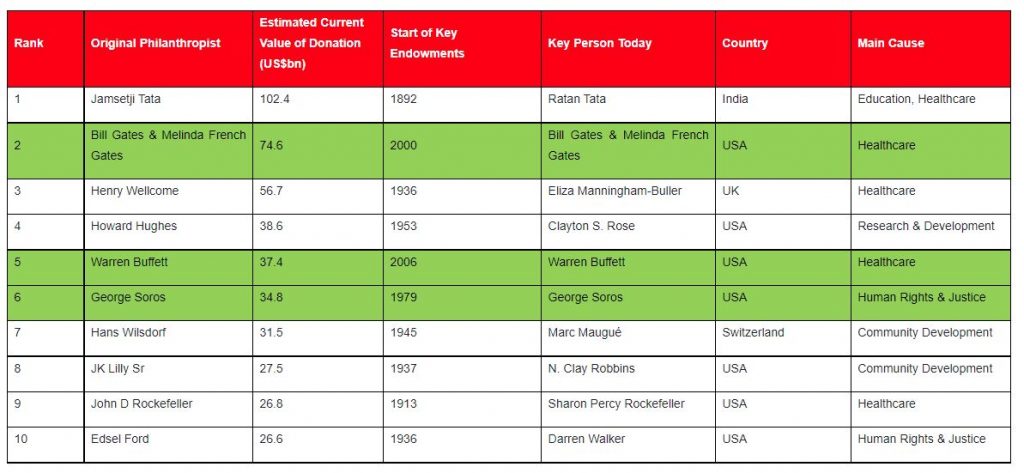 Click here to visit the official website of Hurun Report 2021
No ads found for this position
Facebook Comment
---
No ads found for this position