Nepal is now the second largest troops contributing country to UN peacekeeping
No ads found for this position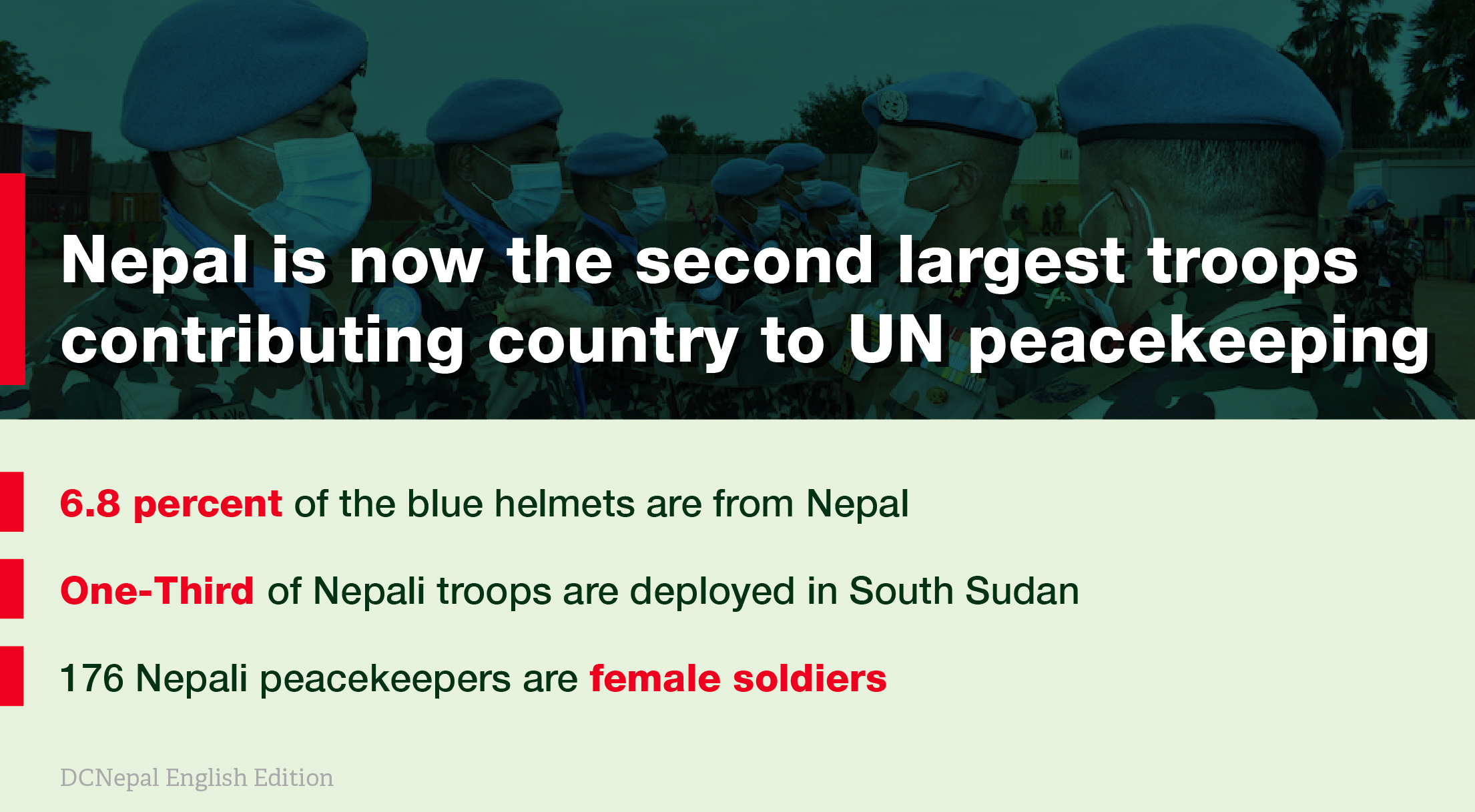 No ads found for this position
Kathmandu, July 18. Last week, the United Nations released a new report on UN peacekeeping, which listed Nepal as the second largest contributor of blue helmets.
According to the report, 5,571 uniformed personnels from Nepali security agencies are currently serving in 14 UN peacekeeping missions around the globe.
Experts on mission: 39

Formed police units: 403

Individual police: 40

Staff Officer: 111

Troops: 4978
These 5,571 uniformed personnels make up around 6.8 percent of the total (current) peacekeeper population of 81,937.
34 percent of the Nepali troops are deployed in South Sudan(UNMISS).
310 Nepali peacekeepers are deployed in Special Political missions.
176 of the Nepali peacekeepers are female soldiers, deployed in 12 missions. 
Background
The Nepali Army joined the United Nations Peacekeeping in 1955. Since then, more than  1,30,000 Nepali army personnel (including 1550 female soldiers) have served in 43 missions around the globe.
According to the Nepali Army database, 68 of its members lost their lives and 66 lost their appendages while in peacekeeping missions.
Nepal has a future commitment to provide up to 10,000 peacekeepers to the UN missions.
No ads found for this position
Facebook Comment
---
No ads found for this position