Ambassadors suggest strategies to restarting tourism industry in Nepal
No ads found for this position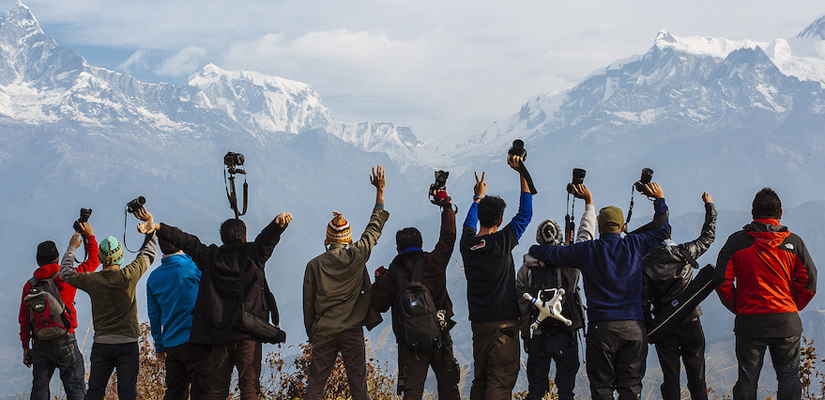 No ads found for this position
Kathmandu, July 20. Ambassadors of Nepal to different countries have recommended new strategic products and working policy to revitalize the COVID-battered tourism industry of Nepal. 
At a virtual programme 'Promotion of Tourism in Nepal' organized by the Nepal Tourism Board (NTB) here Tuesday, the ambassadors suggested introducing new programmes to enliven the pandemic-hit tourism sector of Nepal. 
NTB's executive director Dr Dhananjaya Regmi shared that the envoys also highlighted the need of prior preparation to reinvigorate the sector in future though COVID-generated problem is all-pervasive now. 
International tourism has visibly come to normalcy with the development and expansion of vaccination, they said, recommending the NTB to devise promotional measures keeping the neighbouring countries – the big market source of Nepal in mind. 
The ambassadors also underlined the need to adjust air fare of Nepal since it also affects the arrival of new tourists. 
Nepali Ambassador to Bangladesh Dr Bamshidhar Mishra suggested the tourism board to put promotional programme focusing connectivity so as to attract Hindu and Buddhist population of Bangladesh for religious tourism. 
Likewise, Nepali Ambassador to Pakistan Tapas Adhikari stressed the need to promote border tourism and develop tourism promotional materials in local vernaculars. 
Similarly, Minister (Economic) at the Nepali Embassy in India Neeta Pokharel suggested to focus promotional measures targeting Indian tourists. 
Second Secretary of the Nepali Embassy in Sri Lanka, Biswash Bhatta said there are opportunities to bring Sri Lankan tourists for adventurous tourism though Lumbini is the main hub of attraction for Sri Lankan people. 
Also speaking on the occasion, NTB's Chief Regmi shared the recent efforts of the tourism board while highlighting the need to develop Nepal as a tourism hub for all-age group people in all seasons. 
He also said that the board would work together with ambassadors for tourism promotion. 
Except for the headline and the cover picture, this story has not been edited by DCNepal staff and is published from a syndicated feed by National News Agency.
No ads found for this position
Facebook Comment
---
No ads found for this position