Miss Nepal USA 2021 to be organized in New York
The event is organized on the occasion of the 10th anniversary of Miss Nepal USA
No ads found for this position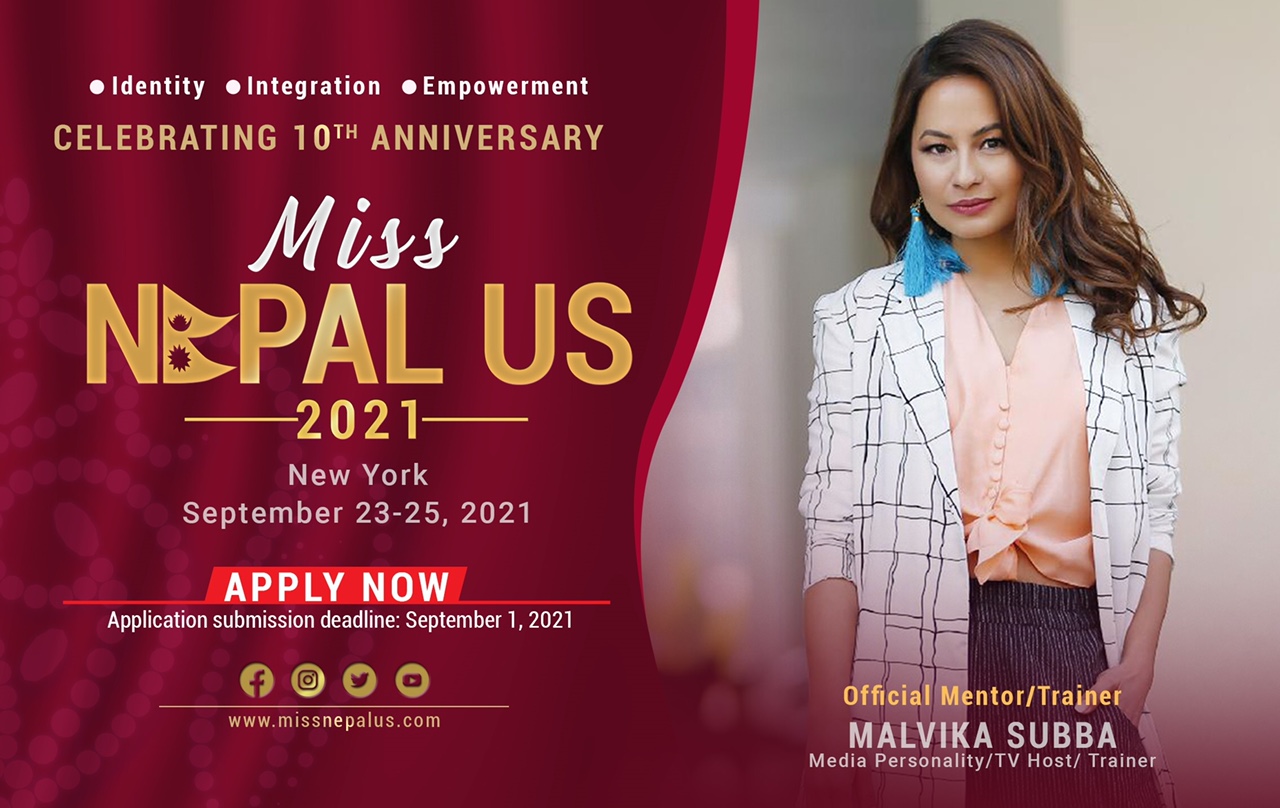 No ads found for this position
Washington. Miss Nepal USA will be completing 10 years in 2021. On the occasion, the Miss Nepal USA 2021 will be held from September 23-25 2021 in New York, USA.
Renowned media personality, television host and trainer, Malvika Subba will be gracing the event as an official mentor/trainer,  who will be grooming the contestants.
Young Nepali American women aspiring to take part in the competition can apply at the official website www.missnepalus.com or contact the organizer of Miss Nepal US 2021. The application registration deadline is September 1st, 2021.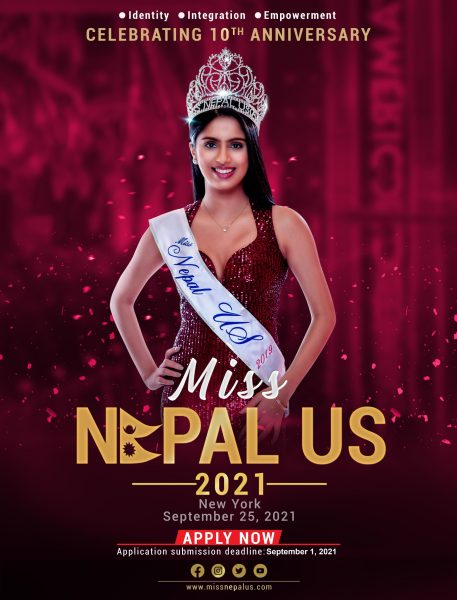 The pageant was initiated by well known Nepali American social entrepreneur, Mr. Amit Shah with the aim of providing a strong platform for Nepali American women. So far, a $80,000 (eighty thousand dollars) scholarship has been also awarded to young Nepali American ladies to support their education/charity work through the Miss Nepal US event. This unique program is a year-round opportunity for women to earn scholarships, strengthen their networks, learn valuable life and career skills, and make a difference in their communities.
The history of Miss Nepal US began 2011 in the city of New York where Sujita Basnet was crowned as the first Miss Nepal USA.
Miss Nepal USA event has also been officially endorsed and recognized by the Commonwealth of Virginia Governor, New York State Governor, Nebraska State Governor, Mayor of The City of Plano, Texas, Embassy of Nepal to USA, Consulate General of Nepal in New York and Government of Nepal –Nepal Tourism Board.
The pageant has been garnering quite a lot of attention since its initiation from national and international media. Shah says that they have been promoting Nepali-American culture and are committed to empower the advocates and leaders of tomorrow.
No ads found for this position
Facebook Comment
---
No ads found for this position