Beyond my vocabulary- I understood Shiva
No ads found for this position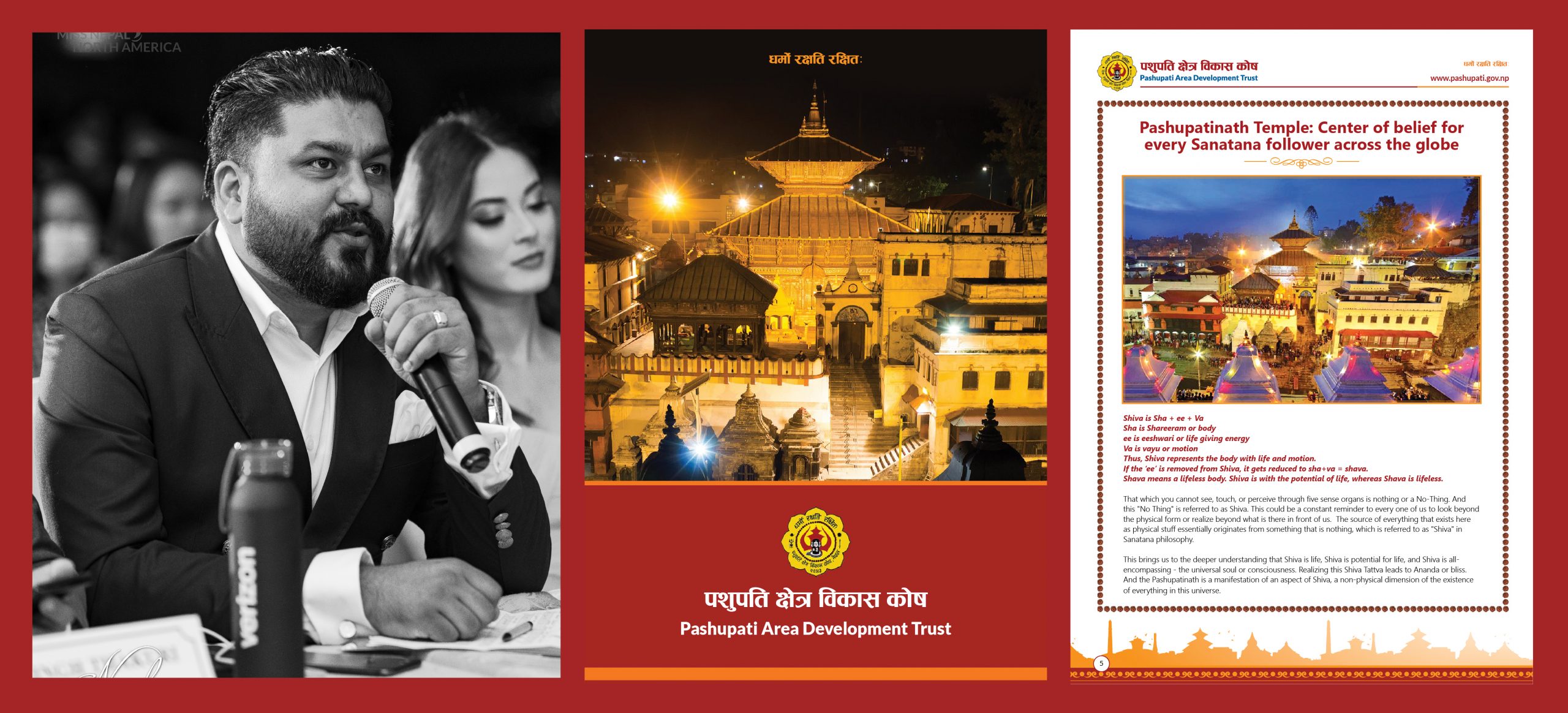 No ads found for this position
Aashish Prasai, IT and digital consultant of Pashupati Area development trust rang me one day. This was a surprise call, I knew him as a documentary maker on culture and sports in Nepal as was excited about his call.
However, the purpose of the call was to ask me if I could be a content developer for the first-ever English corporate profile of Pashupati or not?
Why would I not do that?
Excited, we met and I started working.
Aashish Prasai works at Pashupati Area Development Trust (PADT) for digital development and promotion. We discussed the importance and meaning of a corporate profile, its primary audience, and the message this profile was supposed to deliver globally. And thus the story began.
Writing for Nepal's most downloaded mobile application "Hamro Patro" cultural column, I undertook this job adjacent to my regular task but I was super wrong. The more my pursuit to understand Pashupati, was more intensely drowning into the relevance and articulation.
And there was a time when my vocabulary gave up, completely, the world seems very tiny and words vanished. But finally, the corporate profile is published and I feel very proud to be a part of it.
MY UNDERSTANDING OF SHIVA
Shiva is Sha + ee + Va
 Sha is Shareeram or body
 ee is eeshwari or life-giving energy
 Va is vayu or motion
Thus, Shiva represents the body with life and motion. 
 If the 'ee' is removed from Shiva, it gets reduced to sha+va = shava. And Shava means a lifeless body. Shiva is with the potential of life, whereas Shava is lifeless.
That which you cannot see, touch, or perceive through five sense organs is nothing or a No-Thing. And this "No Thing" is referred to as Shiva. This could be a constant reminder to every one of us to look beyond the physical form or realize beyond what is there in front of us. The source of everything that exists here as physical stuff essentially originates from something that is nothing, which is referred to as "Shiva" in Sanatana philosophy.
This brings us to the deeper understanding that Shiva is life, Shiva is potential for life, and Shiva is all-encompassing – the universal soul or consciousness. Realizing this Shiva Tattva leads to Ananda or bliss. And the Pashupatinath is a manifestation of an aspect of Shiva, a non-physical dimension of the existence of everything in this universe.
Thirteen years ago, when I first came to Kathmandu, I never thought that one day I will write and manifest the importance of lord Pashupatinath himself. I consider this as one of the biggest achievements of my cosmopolitan stay, thanks to the Pashupati area development trust for this responsibility.
This is an anecdote or can also be a memoir of this milestone, making Pashupatinath's first English brochure and its global distribution. Never thought before that one day I will collab with the team members who initiated the "Sandhya Aarati" and its video documentation, who made the mobile application of Pashupatinath and navigated the Pashupatinath's orthodox promotional intervention into digital collateral oriented one.
My vocabulary gave up, my comprehensions proved to be lame, Pashupatinath was beyond any word, and every word and its meaning seems insufficient. I came across the meaning of Shiva (life) and Shava (lifeless) and how the lifeless manifestation of god, Pashupatinath safeguards the entire biological ecosystem of the globe.
I don't know how god exists but I am sure if it does then god sustains in every one of us. Oops, this sounds philosophic but trust me, this particular work gave me a philosophic glimpse of our existence. One evening, Aashish Prasai and I were in a tea talk, this went so long that it was stretched till dinner time, we planned some goodies for Pashupatinath's digital placement and simplification of pilgrims and spiritual pursuit through digital interventions.
If there is any god, it must be one and Pashupatinath can narrate the whereabouts. I remember once I was watching Benedict Cumberbatch's "Doctor Strange" at a movie theatre in Bangkok, upon every scene of Pashupatinath, I would either shout or cry. Throughout the movie, I bit all my nail tops and my nails were bleeding, that day I realized how intense and strong is the national feeling, scenes of Pashupatinath provoked my patriotism and made me forget my name or ethnicity, what my memory sustained was I was just a Nepali, nothing less, nothing more.
I can go very long when talking about nation, culture, and spirituality, today, I stop my pen here. I've been to churches, mosques, temples, and even in the crowds of atheists- in my teen, I have had prolonged debates on the existence of God. Now, maybe I am tired of debating, probably this silence metamorphism is called maturity, but now no debates can sustain my ideas within. Every man is a distinct idea of living and to understand everything you must accept nothing- Pashupatinath is everything that is within a magnificent nothing.
In between Shiva and Shava, we all are just hanging- once we understand these, life probably gets easier.
Click here to read "Pashupatinath's first-ever English brochure"
No ads found for this position
Facebook Comment
---
No ads found for this position