Women in Sudurpaschim celebrate Gaura Parva
No ads found for this position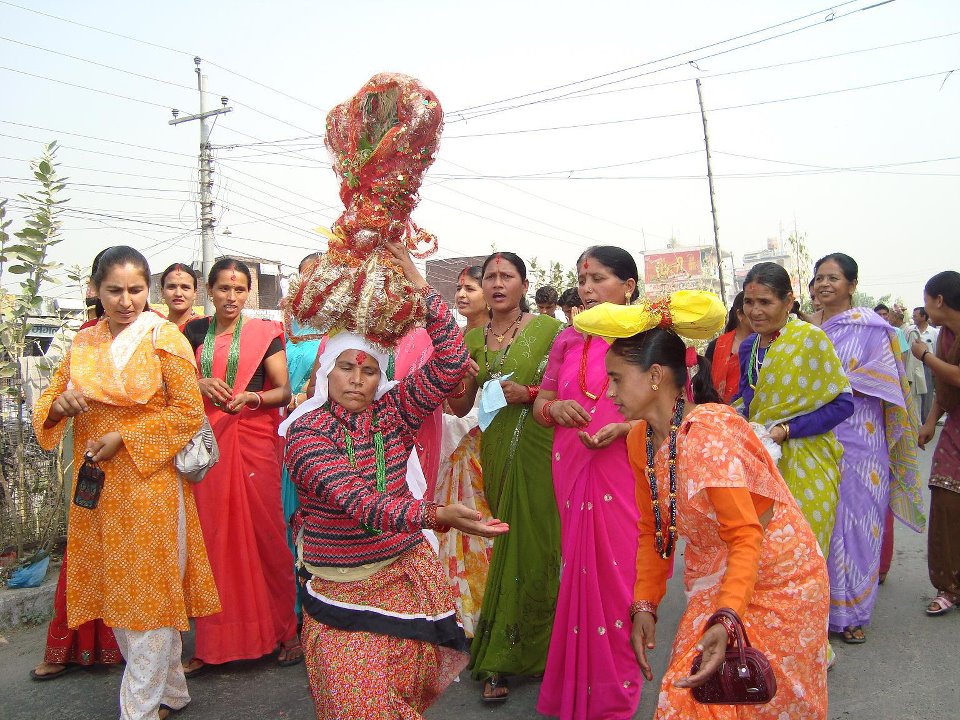 No ads found for this position
Kathmandu, August 27. The Gaura Parva festival, a prominent celebration in far western Nepal, began on Friday.
Goddess Parbati (or Gauri) is said to have married Lord Shiva after fasting for a long stretch of time. Every year since then, Gaura Parva has been commemorated as the heavenly couple's wedding anniversary.
The festival lasts three to seven days and is primarily performed by married women of Sudhurpaschin Province.
On the first evening, married women soak five varieties of grains (including wheat, peas, and black gram) in a copper pot filled with water. The soaked combination of grains (panchanaz) will be used as prasad (or, Biruda).
On the second morning, women congregate in community taps and wells to sing and dance together while washing the panchanaz.
The next day, the women of each household prepare special dishes and celebrate the meal. This is known as inner gaura(or bhitri gaura).
Padamraj Joshi, a priest from Darchula told DCNepal that on the fourth day, the community gathers in a nearby temple to offer the biruda and worship the Sukul devta(or temple deity). 
After immersing the grains, on the last day, the community performs traditional deuda dances and worship gods in order to fulfill their initial aspirations.
Throughout recent years, Gaura parva has been spotted being celebrated in Nepal's center and eastern regions, according to Joshi. This could be due to a large-scale migration of people within the country.
No ads found for this position
Facebook Comment
---
No ads found for this position