5.7 earthquake rattles Pakistan; 20 killed and 200 injured
No ads found for this position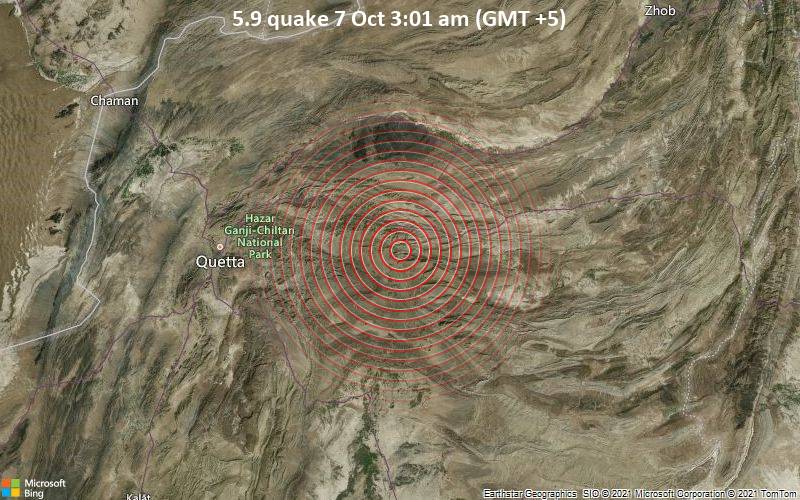 No ads found for this position
Kathmandu, October 7. A powerful earthquake of magnitude 5.7 hit Pakistan on Thursday at 3:01 am local time (3:46 pm Nepali Time). The waves were first generated at a depth of about 10 kilometers, 102 km east-northeast of Quetta, Pakistan.
At least 20 people have died and 200 have been wounded as a result of the earthquake. The government's disaster management agency has warned that the death toll might rise, and rescue efforts are ongoing.
The undeveloped mountain city of Harnai in Balochistan was the hardest hit by the waves, according to media reports, with hundreds of mud homes collapsing and leaving people homeless.
Pakistan lies on the tectonic plate border where the Indian and Eurasian plates collide, putting it hazardous to earthquakes. In the past 15 years, over 75,000 people have died and at least 3.5 million have been displaced in Pakistan as a result of earthquakes.
No ads found for this position
Facebook Comment
---
No ads found for this position