20-year-old girl becomes 'High Commissioner" for one day
No ads found for this position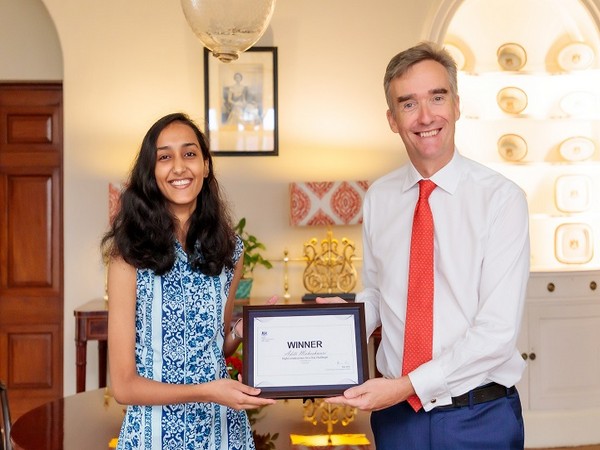 Photo: ANI
---
No ads found for this position
Kathmandu, October 10. Aditi Maheshwari, a 20-year-old Rajasthani girl, just won the "High Commissioner for the Day" contest and got a chance to spend a day in the life of the UK's highest diplomat in India.
As part of the annual commemoration of the "International Day of the Girl Child," the British High Commission has been hosting a contest in which young girls from various nations are given the opportunity to get exposure in diplomatic service.
Issuing an official statement on Sunday, the British High Commission in New Delhi said that Maheshwari attended an India-UK Energy for Growth Dialogue with other ministers during her workday on Friday. She also met with recipients of the female leadership and gender equality programs supported through foreign initiatives.
Grateful for the opportunity, the 20-year-old opined, "The amount of work that both the UK and India are doing to tackle issues like climate change and gender inequality made me really hopeful as a young woman."
Maheshwari is currently studying Physical Science at Delhi University for her Bachelor's degree. She hopes to work for the Indian Administrative Service (IAS) in the future.
No ads found for this position
Facebook Comment
---
No ads found for this position