"Tyre puncture" killed 32 passengers in Mugu Bus accident
No ads found for this position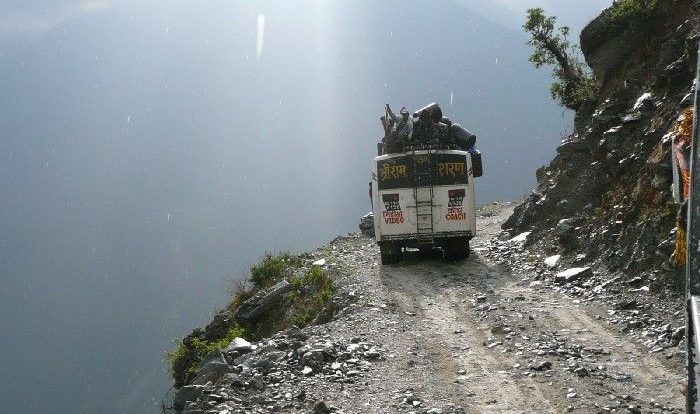 No ads found for this position
Kathmandu, October 14. An Investigative team of Nepal Police has identified "a puncture in the tyre" as the cause of Tuesday's bus tragedy in Mugu.
A passenger bus operated by Chhaya Nath Rara Transport was transporting 46 passengers from Nepalgunj to Mugu on Tuesday. The vehicle abruptly fell 500 meters down the road during the final hour of the drive.
32 passengers died while others were seriously injured. The tragedy occurred at a sharp turn on a steep slope, half a minute away from Pina village's police station.
A police team was on routine patrol near the site at the moment of the accident (12:30 p.m.). They heard a loud noise that sounded like a tyre being punctured, and seconds later, the bus was spotted rolling down the steep hill.
An investigating team found a puncture in the front right tyre, close below the driver's seat. After careful examination of the shattered components of the bus, and the trajectory of the fall, the District Police concluded that "the mishap occurred owing to the puncturing of the tyre and not any other cause." 
Deputy Superintendent of Police Chitra Bahadur Bhattarai confirmed that the majority of the deceased were students returning home from Kathmandu in the festive season. He also said that the bodies of four people were yet to be recognized.
No ads found for this position
Facebook Comment
---
No ads found for this position