Flood survivors airlifted after being trapped for 22 hours in Mahakali
No ads found for this position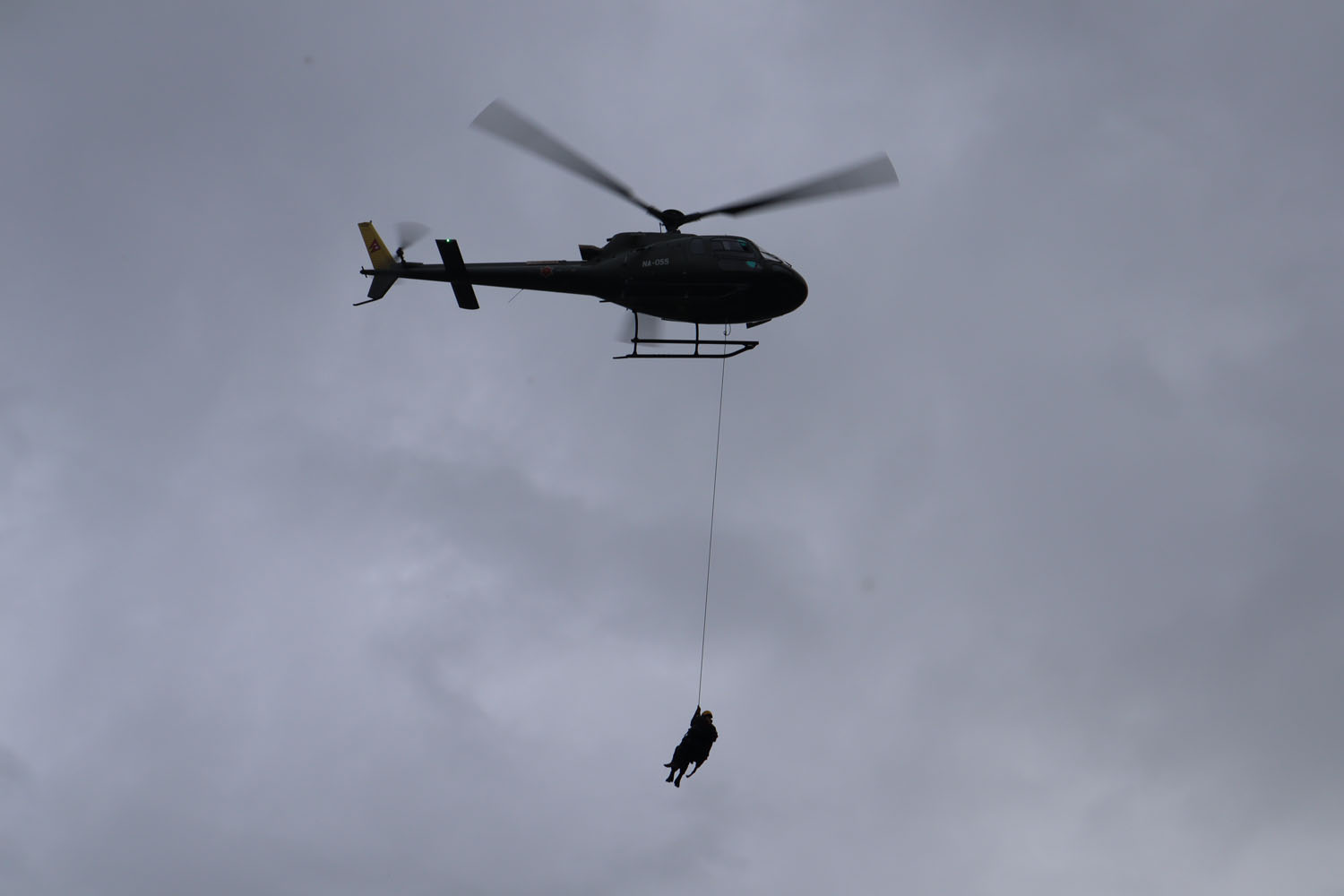 Photo: Sher Bahadur Singh/ RSS
---
No ads found for this position
Kathmandu, October 20. On Tuesday, a rescue team of the Nepali Army safely extracted three adults and two children from the flooded Mahakali river in Kanchanpur district. 
The victims were reportedly trapped in the river for 22 hours before being evacuated by a Nepali army helicopter.
Officer in command of the "Shreedal" Company, Major Bhisma KC told RSS, "All streams and rivers here are swollen. We could not go for rescue through roads. A helicopter was flown from Surkhet district to airlift the stranded ones."
Westerlies have been affecting several districts of Nepal since Sunday. On Saturday and Sunday, heavy downpours caused a flood in the Mahakali river.
A dozen houses in Massetti were carried away by the overflowing Mahakali river on Monday. The five rescued individuals were among those who were flooded on Monday.
(with inputs from RSS)
No ads found for this position
Facebook Comment
---
No ads found for this position