NRNA demands immediate investigation into "harassment" faced by Nepalis at Tribhuvan Airport
No ads found for this position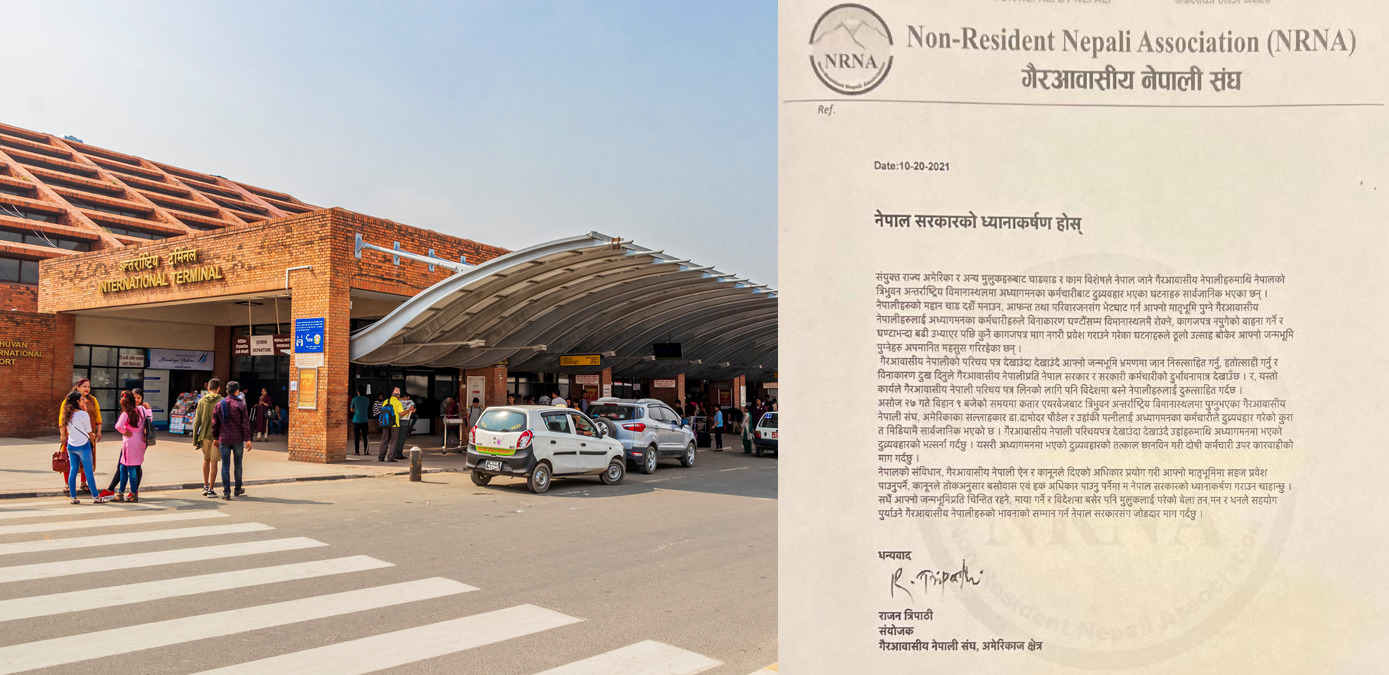 No ads found for this position
Washington DC, October 22. Rajan Tripathi, a renowned figure of the Non-Resident Nepali Association, has demanded an immediate investigation and stern action against immigration employees at Nepal's Tribhuvan International Airport(TIA) who mistreated non-resident Nepalis upon arrival in the festive season.
Tripathi protested the mistreatment of Dr. Damodar Poudel and his wife by immigration officials at Tribhuvan International Airport.
On the morning of October 13, Dr. Poudel and his wife landed at TIA on a Qatar Airways flight. In the immigration office, they were detained for hours without any apparent reason. The following day, Poudel published an article on DCNepal about the maltreatment he suffered from the immigration authorities.
Tripathi, who is the region Coordinator of NRNA Americas, issued an official release on Thursday, and said, 'The mistreatment of immigration officials humiliates non-resident Nepalis all over the world who return to their homeland for celebrating festivals with families and friends. The immigration officials ask them to stand in line for showing documents. After hours of standing, none of them are asked to show their documents. Due to this, the Nepalis entering with great enthusiasm feel neglected.'
Tripathi requested the government of Nepal to immediately launch an investigation into the matter. He also said that non-resident Nepalis should be allowed to exercise their rights given by the Constitution of Nepal. 'The unnecessary hassles discourage the entire community from obtaining their nonresidential Nepali identity card.' Tripathi noted.
No ads found for this position
Facebook Comment
---
No ads found for this position