Fourth day of Kartik Naach: Martial Arts to be performed in Patan Durbar Square
No ads found for this position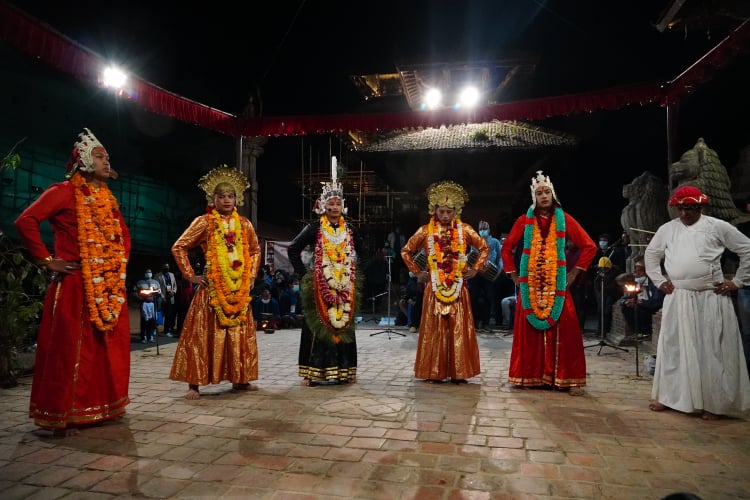 Photo: Caspin Awale
---
No ads found for this position
Kathmandu, November 13. The fourth day of Kartik naach will be staged at the 'Kartik Dabli' in the Krishna temple premises in Patan today. 
The dance is being performed in the evening as per the tradition of staging 'Kattik Natya Mahotsav' in the Lalitpur Durbar area every year. The war that took place between Mahadev and Krishna, and of Shitjwar and Bismajwar will be staged today through the dance, Chairperson of the Kartik Dance Conservation Committee, Kiran Chitrakar said.
In 1697 BS, King Siddhinara Singh Malla of Patan initiated this dance for the welfare of the country and the people. 
This dance is called 'Kattik Nach' as various methods and types of dances will be performed throughout the month of Kartik. Performed for a total of 27 days, its main feature is that everyday dance is staged in different ways based on different themes and stories.
The dance is performed in the premises of the historical Patan Durbar Museum located in Lalitpur Metropolitan City Ward No. 16, which is listed in the World Heritage List.
No ads found for this position
Facebook Comment
---
No ads found for this position