Road collision kills a life every 24 seconds; UN Chief calls for global effort
No ads found for this position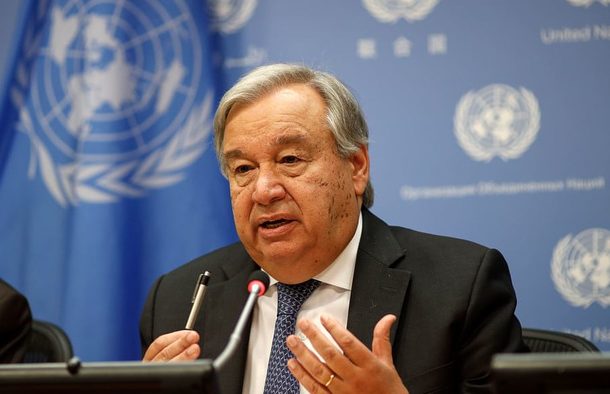 No ads found for this position
Kathmandu, November 22. On Sunday, the United Nations Secretary-General Antonio Guterres said that a life is lost every 24 seconds due to road traffic collisions, and he urged for a global effort to make roads safer for lives.
While speaking at the World Day of Remembrance for Road Traffic Victims, Guterres said, "Every 24 seconds a life is cut short because of a road traffic collision."
"As we look ahead to next year's high-level meeting of the UN General Assembly to improve road safety, let us remember that every one of us has a role to play in keeping roads safe," he noted.
The UN Chief continued, "I urge every country, company, and citizen to support local and global efforts to make roads safer, especially in low- and middle-income countries where more than 90 percent of the world's road fatalities occur… I also encourage all member states to accede to United Nations road safety conventions and implement whole-of-society action plans – and urge all donors to scale up much-needed financial and technical contributions through the United Nations Road Safety Fund."
World Day of Remembrance for Road Traffic Victims 2021
Every year on the third Sunday of November, the World Day of Remembrance for Road Traffic Victims (WDR) is observed.
It is a high-profile global event held to remember the many millions who have been killed or seriously injured on the world's roads, as well as to acknowledge the suffering of all affected victims, families, and communities – millions added each year to the countless millions already suffering: a truly staggering cumulative toll.
This year marks the beginning of the new Decade of Action for Road Safety 2021-2030, in which World Day will play a critical role — by emphasizing the very reasons for all of the necessary measures throughout this coming Decade.
WDR 2021 focuses on traffic speed reduction – low speeds, which have the potential to avoid many deaths and serious injuries, particularly those of pedestrians and other vulnerable road users – children, the elderly, and the disabled.
No ads found for this position
Facebook Comment
---
No ads found for this position