80 percent of Chinese peacekeepers deployed in Africa; latest report on China-Africa cooperation
No ads found for this position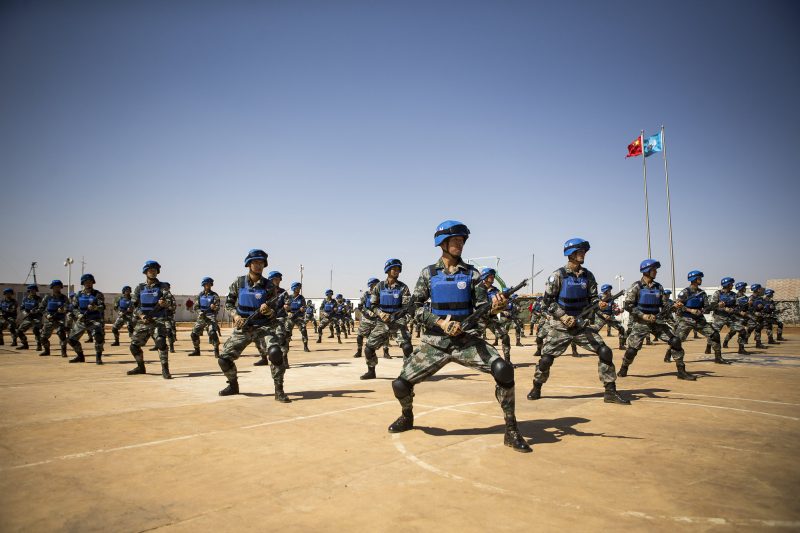 No ads found for this position
Kathmandu, November 26. On Friday, the Chinese State Council Information Office released a white paper that summarizes China's ongoing affairs with Africa.
The paper entitled "China and Africa in the New Era: A Partnership of Equals" reported that more than 80% of Chinese peacekeepers have served in UN missions in Africa.
China first took part in UN peacekeeping operations in 1990. Ever since more than 30,000 Chinese personnel have served in 17 UN peacekeeping missions in Africa.
Last year, the Chinese government released a paper; "China's Armed Forces: 30 Years of UN Peacekeeping Operations", which described that "China has sent over 40,000 troops to 25 UN peacekeeping missions in the last 30 years."
At present, 1,800 peacekeepers are stationed under five missions in Africa, in the countries; Mali, the Democratic Republic of the Congo (the DRC), Abyei, South Sudan and Western Sahara.
According to the paper, China is committed to strengthening political mutual trust between China and Africa, expanding pragmatic cooperation with Africa in various areas, and extending its assistance to the continent in order to promote peace and development.
"China-Africa cooperation has flourished — it is tall and strong, and cannot be shaken by any force," the paper notes.
No ads found for this position
Facebook Comment
---
No ads found for this position