Nepal wins "fourteen medals" in Shito-Ryu Karate Championship in Bangladesh
No ads found for this position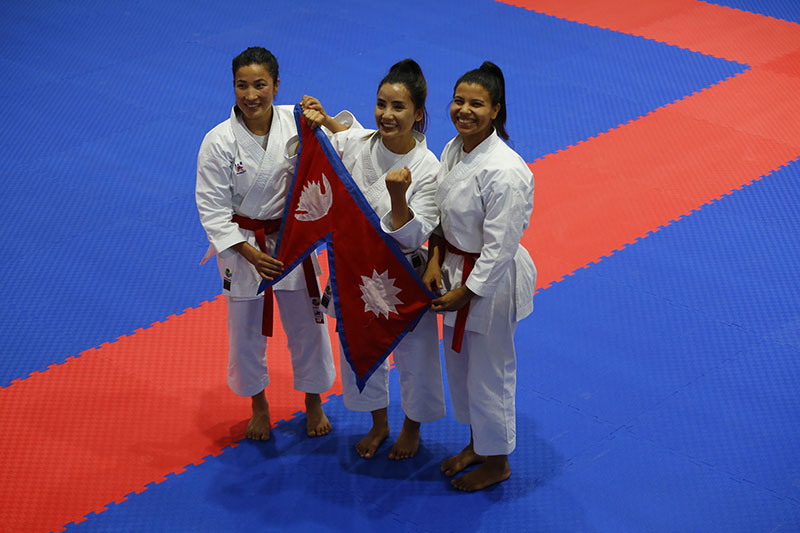 Representational Photo: RSS
---
No ads found for this position
Kathmandu, January 4. Nepali Karate players won four gold medals in Shito-Ryu Karate, a championship organized by the Goju-Riyo Karate Federation.
The manager of the team Ram Kumar Shrestha told RSS that Dijen Dolma Lala won two gold medals. Pasang Tamang and Gyalmo Somika Lama also won one gold medal each.
Shrestha explained "Dijen took first place in the Kumite and Kata categories, Pasang won a medal in the 70 kg Kata category and Gyalmo won a medal in the 35 kg Kumite division."
"The team also women two silver and five bronze medals", Shrestha added.
Pasang Tamang took silver in the 70 kg kumite category, while Rajdev Bom took bronze in the 55 kg kumite division. Rabindra Kunwar won bronze in the open category, Yurodish Rokka in the 60 kg category, Umesh Bhandari in the 55 kg category, Rabinda Budhathoki in the 45 kg category, and Umang Budhathoki in the 14 kg category.
No ads found for this position
Facebook Comment
---
No ads found for this position