High Profile personalities involved in 143 ropanis Lalita Niwas Scam: latest report by CIB
No ads found for this position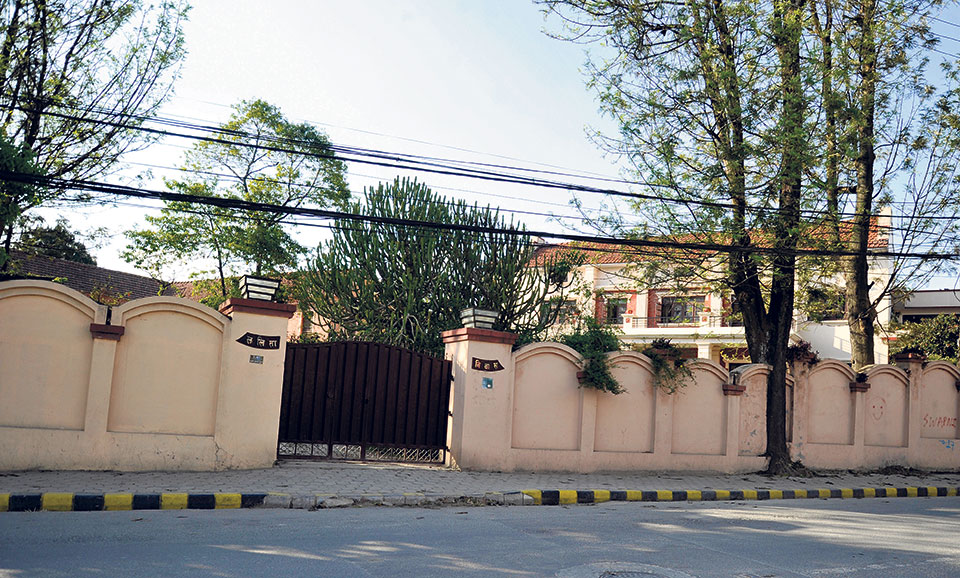 No ads found for this position
Kathmandu, January 6. The Nepal Police's Central Probe Bureau (CIB) has completed its two-year investigation into the Baluwatar-based Lalita Niwas case.
On Thursday, the Bureau submitted its report, which, according to our sources, the names of high-profile Nepali personalities. The court has already issued arrest warrants for 300 people who have been charged under criminal offences.
Media reports suggest that 143 ropanis of Lalita Niwas land were embezzled from 2049BS through 2069BS.
Revenue Investigation Bureau filed revenue evasion suit 
Earlier on Tuesday, the Revenue Investigation Bureau filed a suit of revenue evasion against the proprietors of ANSAN international Pvt Ltd and an audit firm Rajeswor and Company.
The case filed at the High Court Patan charges the companies for producing fake value-added tax details as well as fiscal and income details.
The Bureau has also claimed a fine of Rs 1.24 billion from the accused companies for their involvement in the scam related to Lalita residence land in Baluwatar.
No ads found for this position
Facebook Comment
---
No ads found for this position