Will Prime Minister Deuba take the risk of carrying the "MCC Compact" into parliament?
PM Sher Bahadur Deuba urges KP Sharma Oli to help him pass the US aid project.
No ads found for this position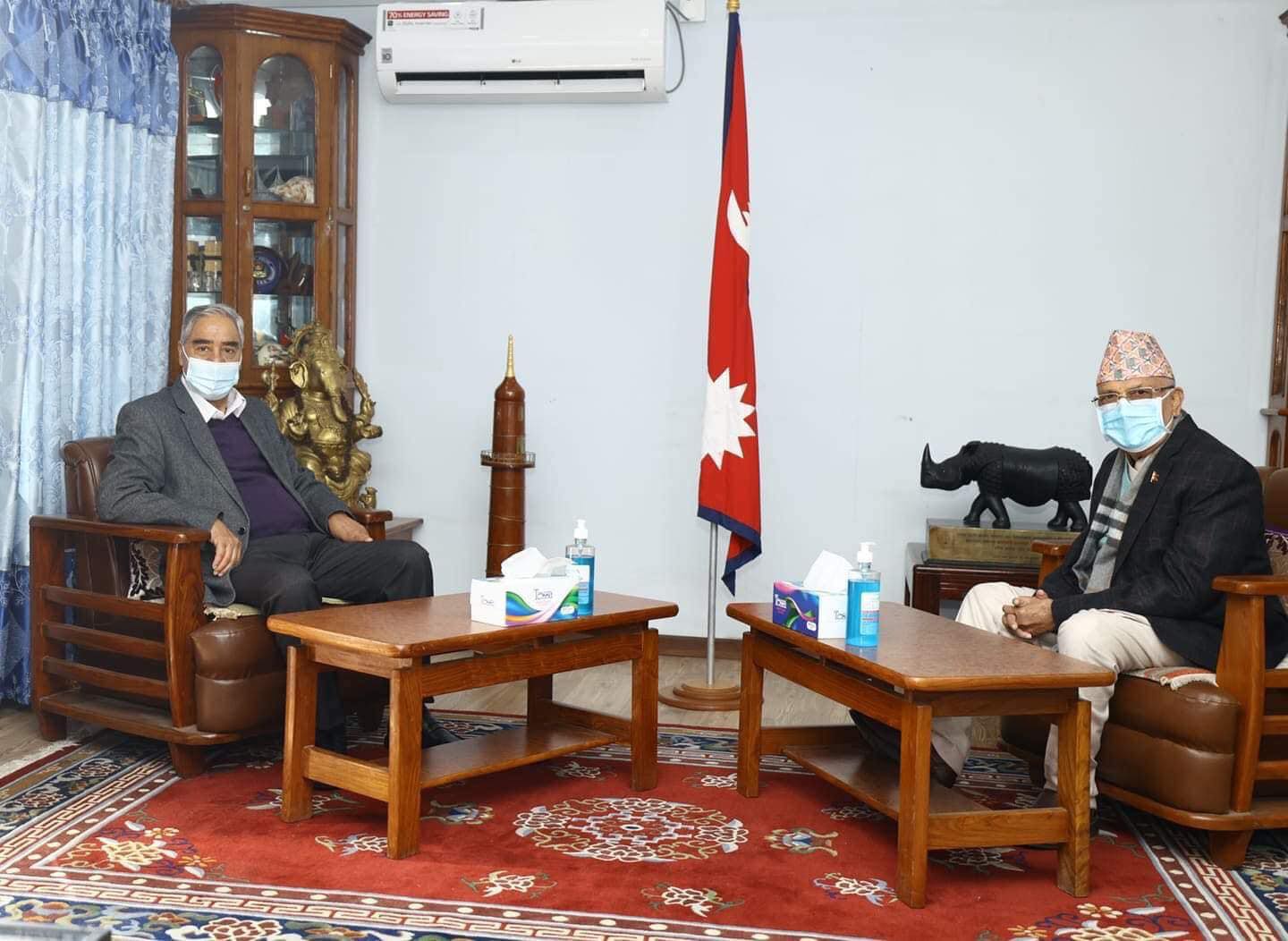 No ads found for this position
Kathmandu, January 11. For the first time in his six months in power, on Saturday, Prime Minister Sher Bahadur Deuba held talks with UML Chairman KP Sharma Oli.
Click here to read the original Nepali version of this article.
During the one hour meeting, PM Deuba requested Chairman Oli to assist him in passing the US aid project "The Millennium Challenge Corporation's Nepal Compact" through the parliament. Deuba wanted the parliament to restart its procedures, which had been stalled due to resistance from the Oli-led major opposition party.
A close source to Oli told DCNepal Staff that "the prime minister has appealed Oli for assistance in passing the MCC". KP Oli responded to Deuba's appeal by saying that the MCC issue should be handled only after a thorough investigation."
The source explained, "When KP Sharma Oli was the Prime Minister, Oli also wanted the Parliament to pass the MCC compact. The compact, however, was unable to make it on the legislative agenda because the Speaker refused to cooperate at the time. But now, the UML is in opposition and PM Deuba is under pressure to pave way for the compact."
The ruling coalition seems to have no consensus in passing the MCC in its original form. The Maoist Center and the Unified Socialists, in particular, do not want the compact to pass without revisions. Therefore, the ruling coalition may fall apart if Deuba dares to bring the compact to parliament and the speaker refuses to comply.
The source also indicated that the opposition party does not feel Deuba is ready of taking the risk of reintroducing the deal to the parliament.
No ads found for this position
Facebook Comment
---
No ads found for this position