120 crore corruption case against Department of Mines, Geology
No ads found for this position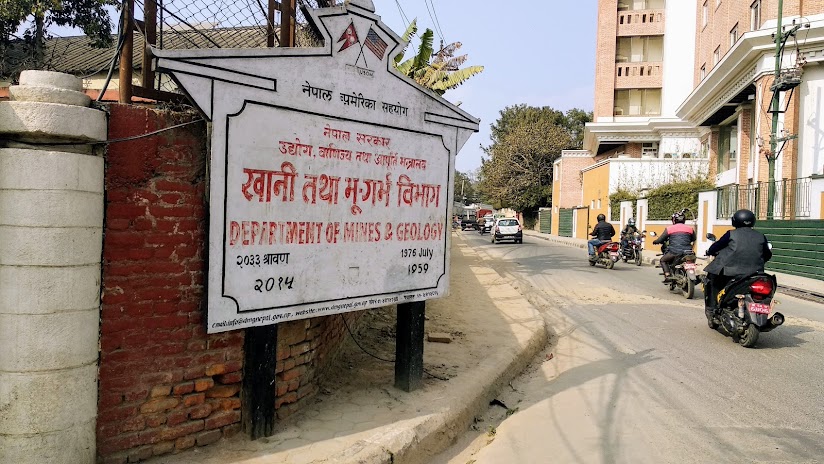 No ads found for this position
Kathmandu, January 26. The Commission for the Investigation of Abuse of Authority (CIAA) has filed a case of corruption case in the Special Court against employees of the Department of Mines and Geology (DMG) including its Director General.
It has claimed over Rs 1.2 billion from the accused. The DMG's employees in question have been charged with waiving fines amounting to over Rs 1.2 billion to various nine cement industries for extracting limestone breaching the rules.
As a result, the government had to incur losses of over Rs 1.2 billion in fine from the cement factories, said a three-member committee formed to investigate the matter. The cement factories in question are found to have paid only Rs 1.8 million in fines, said the DMG's deputy spokesperson Bed Prasad Bhandari.
The CIAA has filed cases against the then superintendent mining engineer of the DMG Jayaraj Ghimire, undersecretary (law department under the DMG) Sapana Adhikari, senior division mechanic engineer Prashanta Bohora, account officer Shree Bhadra Gautam, research officer Basanta Adhikari, geologist Dr Sainik Bhandari and employee Dharma Raj Khadka and deputy attorney Chandra Kumari Pokharel. It has claimed over Rs 1.2 from the accused.
Similarly, the CIAA has also taken action against nine industries that have been found involved in the case. It has claimed over Rs 163 million from Bishnu Prasad Neupane, owner of Sarbottam Cement, over Rs 494 million from Pashpati Murarka, owner of Siddhartha Minerals Pvt. Ltd., over Rs 205 million from Sharad Gogal, owner of Maruti Cement, over Rs 111 million from Rishi Agrawal, owner of Annapurna Quarries, over Rs 17 million from Prabal Jung Pandey, owner of Udayapur Minerals, over Rs 96 million from Naresh Dugad, owner of United Cement, over Rs 69 million from Nipesh Tayal, owner of Sonapur Cement, over Rs 30 million from Bhim Bahadur Thapa Chhetri, owner of Kanchan Quarries and over Rs 54 million from Man Bahadur Shrestha, owner of Dolomite Limestone Industry.RSS
No ads found for this position
Facebook Comment
---
No ads found for this position