Nepali Consulate General organizes a "Tourism Promotion Event" in New York
No ads found for this position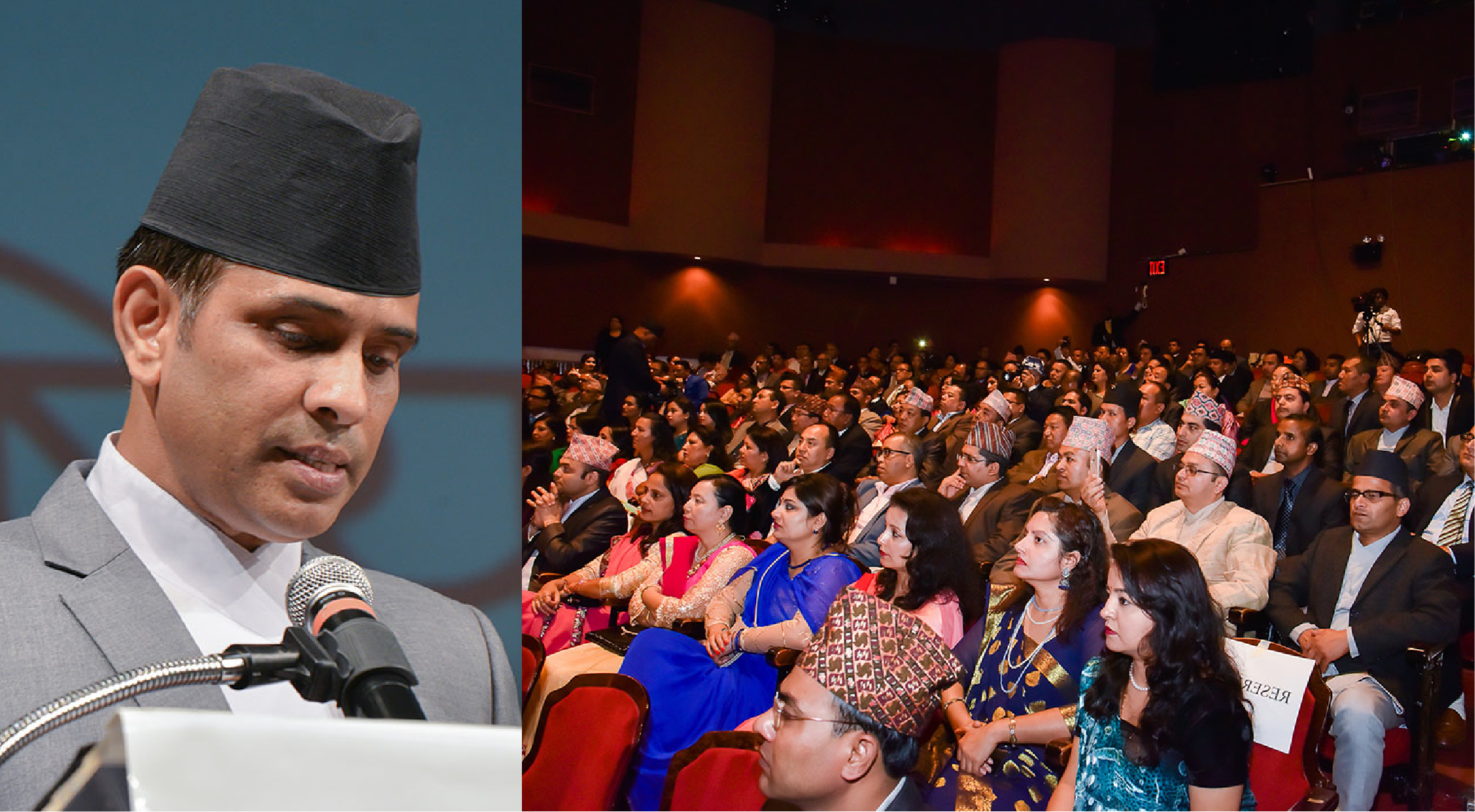 File Photo
---
No ads found for this position
Kathmandu, April 30. On Friday, the New York-based Consulate General of Nepal in collaboration with the Pacific Asia Travel Association organized a tourism promotion event "Nepal-The Wonderland of Natural, Cultural and Spiritual Beauty".
The purpose of the promotion event was to convey a message that the pandemic-ravaged tourism sector is recovering and is ready to welcome international visitors.
On the 75th anniversary of the diplomatic ties between Nepal and the United States, the consulate through the promotion event highlighted the significance of the tourist connection between the two countries. In his opening remarks, the Acting Consul General Mr. Bishnu Prasad Gautam presented the works of the Nepali government in the development and promotion of tourism infrastructure within the country.
Chief Guest at the event Ambassador Amrit Bahadur Rai (who is also the permanent representative of Nepal to the United Nations), opined that Nepal has potential to become an international tourism hub in sectors of adventure, culture, spirituality, and recreation. 
The CEO of the Nepal Tourism Board delivered a video message to the event, urging participants to make Nepal their first choice of trip.
Several US officials also attended the event. Ms. Jeannatte M. Juricic (Regional Director of US State Department of Office of Foreign Missions)  attended the event in support of Nepal-US relations and tourist connection. Mr. Joebert Opulencia (President of Pacific Asia Travel Association New York Chapter) spoke on the need of working together to promote tourism in Nepal.
The guest speakers of the program, many of them frequent travelers of Nepal, spoke prominently about their memorable experiences in Nepal: 
Dr. Seth Sicroff, writer and a 14 times visitor of Nepal since 1974 and CEO of Sir Edmund Hillary Medal Project expressed what keeps him attracted to Nepal.

Ms. Vanessa O' Brien, British-American Mountaineer, and holder of the first woman to reach earth's highest Mt Everest shared her experience of the expedition in Nepal.

Mt. Everest Summiteer Passang Nima Sherpa, President of the US-Nepal Climbers Association shared his views on Nepal's contribution to promoting tourism.

President of the NRN-New York Chapter Aang Tshering Sherpa also shared his views with the participants.
Members of the PATA-New York Chapter Board of Directors, members of the Travel and Tour Business community, media representatives, and various US authorities also attended the event.
Mr. Kiran Marahatta, CEO of TV Sunday and TV Journalist, moderated the show.
No ads found for this position
Facebook Comment
---
No ads found for this position