PM Deuba in Butwal, stresses upon the importance of alliance
No ads found for this position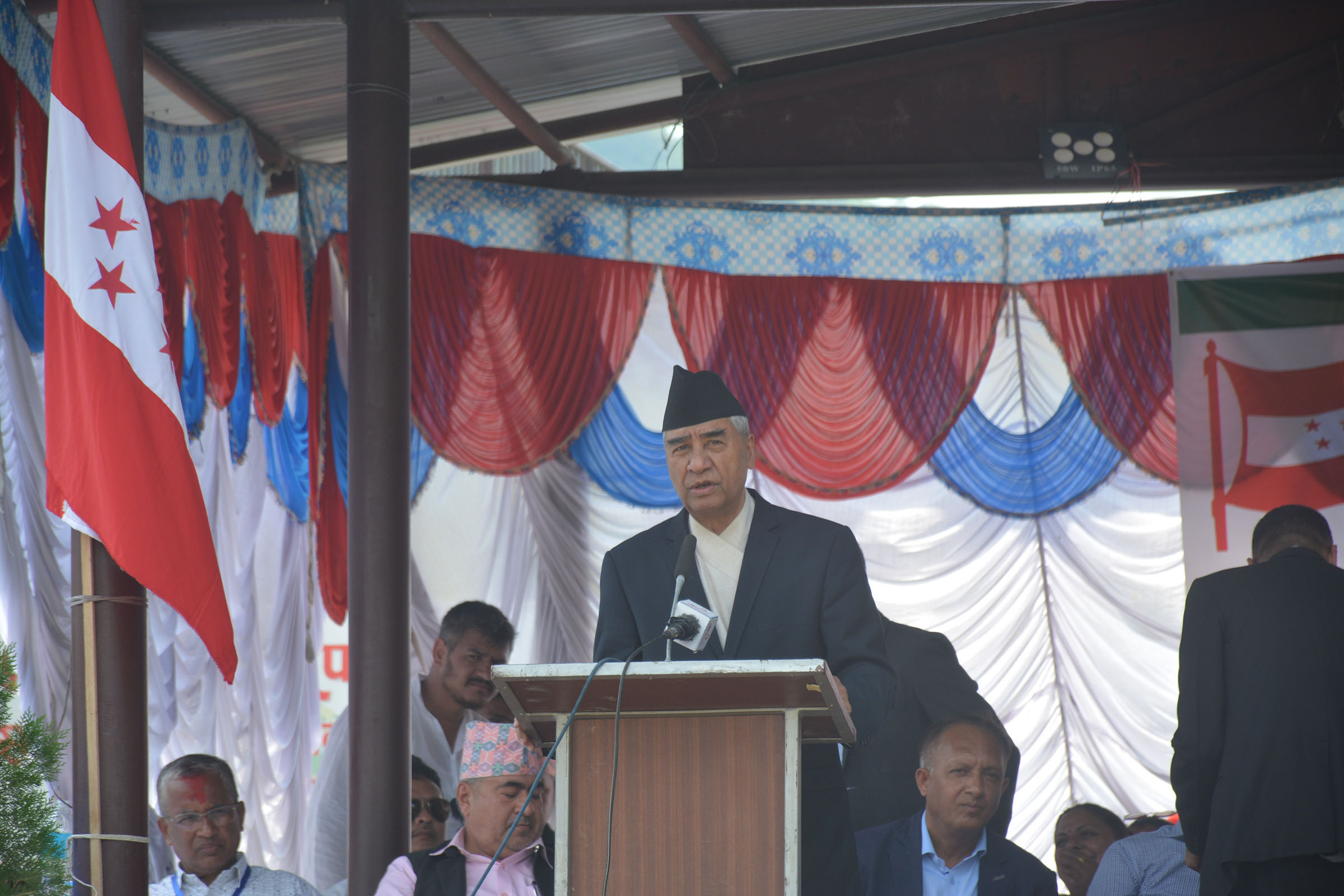 Photo:RSS
---
No ads found for this position
Kathmandu, May 7. Nepali Congress President Sher Bahadur Deuba addressed the public during a program at Butwal for the upcoming local level elections on Saturday.
The program that is being organized at Devinagar of Butwal witnessed leaders of five-party alliance as speakers for the event, along with Deuba. Prime Minister and NC President Deuba, Home Minister Bal Krishna Khand, former Prime Minister and Chairperson of the CPN (Unified Socialist), Madhav Kumar Nepal, as well as other leaders were scheduled to address the election assembly.
PM Deuba stressed that their alliance should be made victorious in the upcoming elections, adding that there are many elements trying to make the alliance unsuccessful. Further, he added that his party has taken up the aim of preserving democracy, which would be possible only if this alliance wins the elections.
Deuba, Prachanda, other leaders of alliance to visit Janakpur
PM Deuba and other leaders of the five party alliance are set to address the election rally in Janakpur.
Further, according to the organizers of the event, the event will be addressed by Congress President Prime Minister Deuba, CPN (Maoist Center) Chair Pushpa Kamal Dahal 'Prachanda', Janata Samajwadi Party Chair Upendra Yadav, senior Congress leader Ram Chandra Poudel and other senior leaders of parties affiliated to the ruling alliance.
The event is scheduled to be held at Tirhutiya in Janakpurdham today.
No ads found for this position
Facebook Comment
---
No ads found for this position