Hungary's first female President Novak inaugurated
No ads found for this position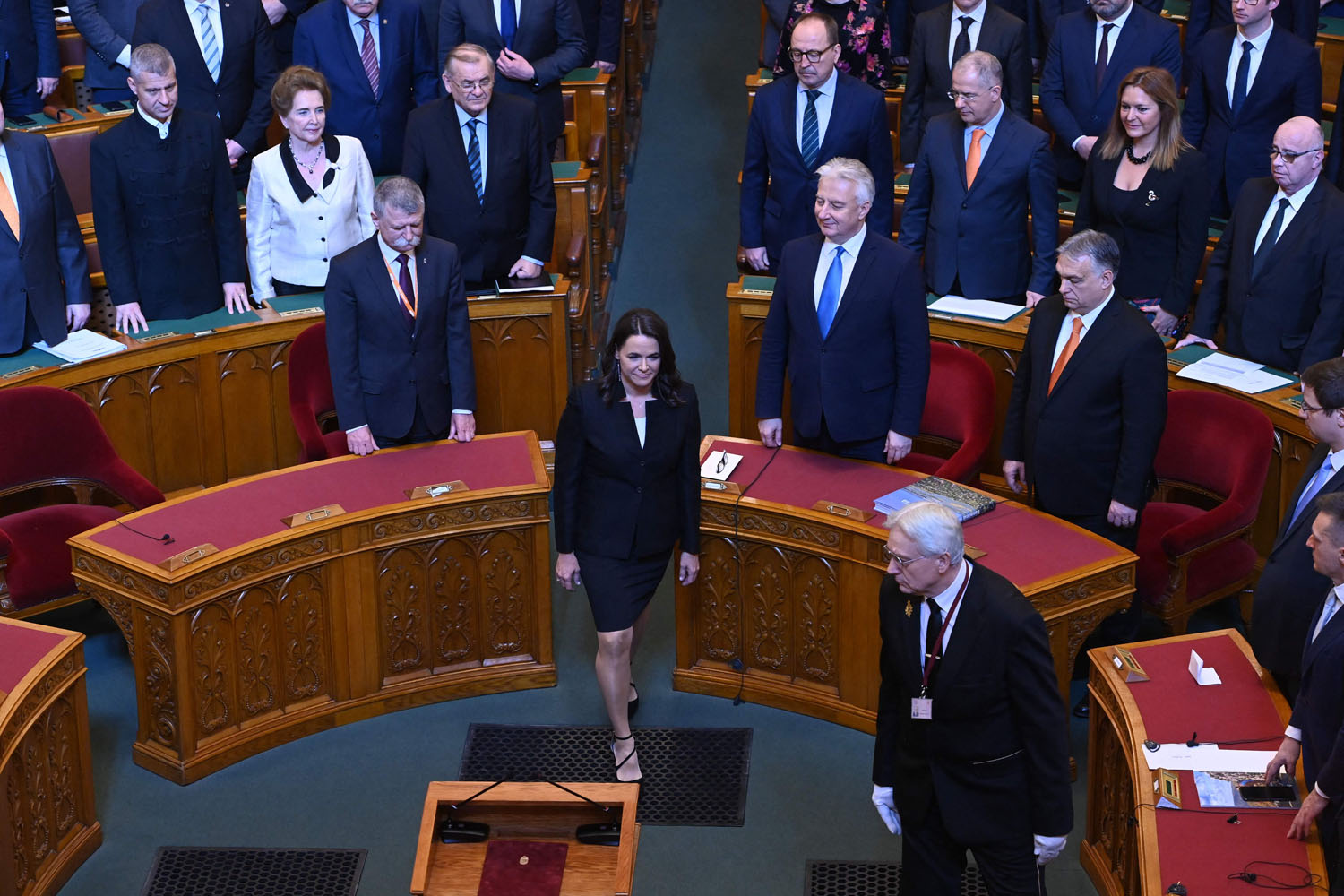 Newly elected Hungarian President Katalin Novak (C) arrives to take her oath after representatives of the Hungarian parliament approved her appointment as the new president at the parliament building in Budapest on March 10, 2022. - The Hungarian parliament elected Katalin Novak, a close ally of Prime Minister Viktor Orban, as the EU member's first ever woman president. (Photo by Attila KISBENEDEK / AFP)
---
No ads found for this position
Kathmandu, May 14. Hungary's first female President Katalin Novak was inaugurated in a ceremony on Saturday.
Novak said in the ceremony that she will address economic and pandemic challenges. She further added that she will put aside oppositions and take up tasks that bring Hungarians together.
Further, Novak is traveling to Poland on 17 May to meet her Polish counterpart. She added that both Hungary and Poland condemns the Russian aggression towards Ukraine.
The inauguration ceremony of Novak started with military honors. Laszlo Kover, Speaker of the Parliament, presented the official decision of the Parliament to elect the President.
Novak was elected first female president of Hungary on March 10.
No ads found for this position
Facebook Comment
---
No ads found for this position