Balendra Shah new mayor of Kathmandu Metropolitan, Sunita Dongol elected deputy mayor
No ads found for this position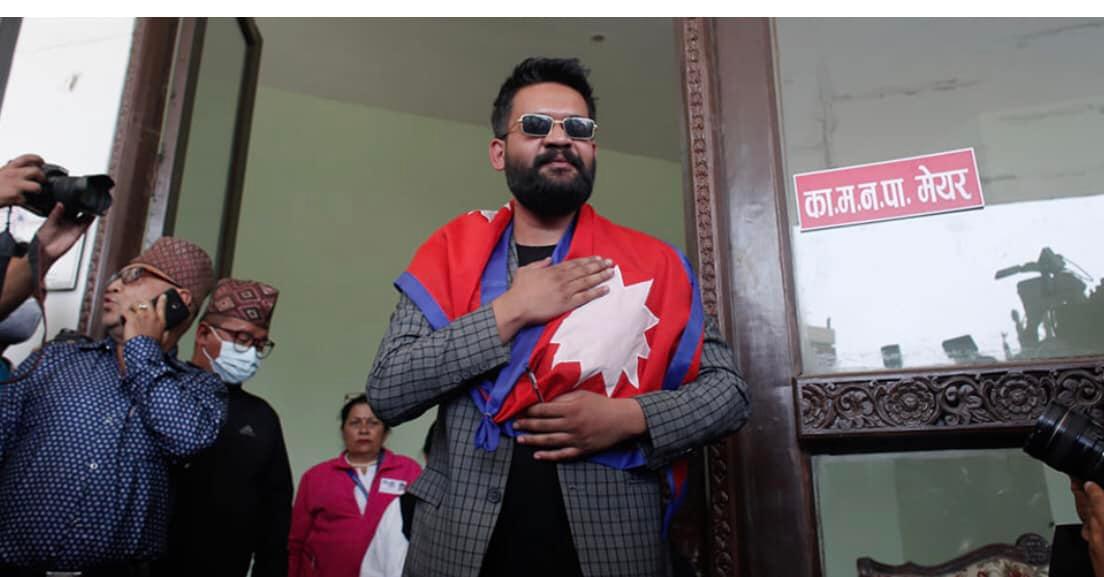 No ads found for this position
Kathmandu, May 27. Independent candidate Balendra (Balen) Shah has been elected as the mayor of Kathmandu Metropolitan City. He won by a total of 61, 767 votes.
During the formal announcement made at the City Hall in Kathmandu, Shah said, "I with honesty work to implement commitments I made to citizens of the city during the election throughout my entire tenure of five years." He added that he aims to make Kathmandu world's most beautiful city, with the cooperation of residents of Kathmandu.
Further, Srijana Singh from Nepali Congress followed second with 38,341 votes while Keshav Sthapit from CPN (UML) secured 38,117 votes and became third.
Shah thanked all the voters and took part in his victory rally, which he and his supporters called as a "thank you rally."
Moreover, Sunita Dongol won the post of deputy mayor of Kathmandu from CPN(UML). She got a total 68, 612 votes. Rameshwor Shrestha from CPN (Unified Socialist) got 23,806 votes and came second.
A total of 56 candidates were vying for the post of mayor, whereas 35 candidates were contesting for the post of deputy mayor for Kathmandu Metropolitan City.
No ads found for this position
Facebook Comment
---
No ads found for this position