Farmers loot fertilizer-laden trucks in Dhading; video goes VIRAL
No ads found for this position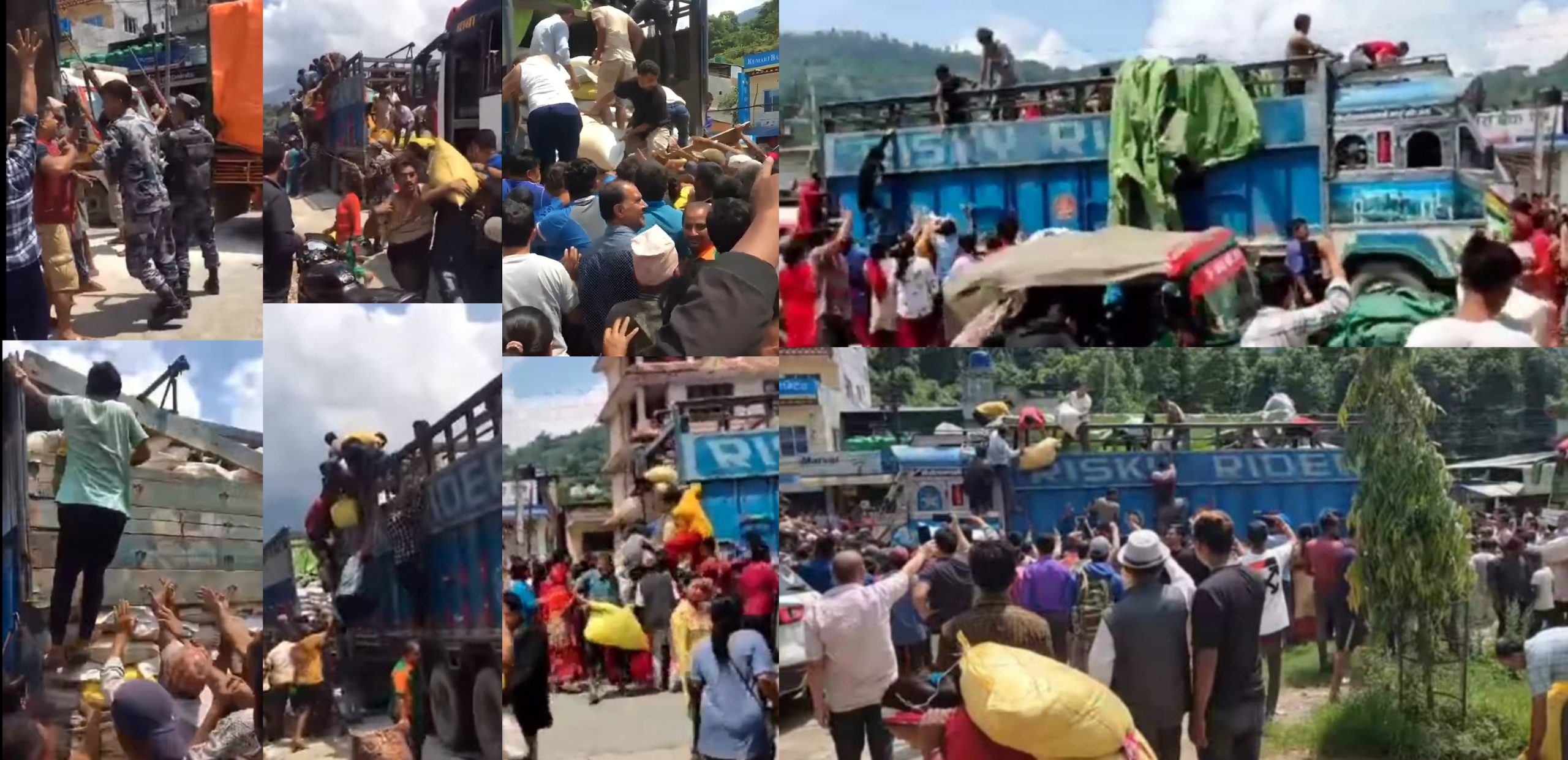 No ads found for this position
Kathmandu, June 18. On Saturday, a huge group of farmers in Dharke of Dhading district looted two trucks. The trucks were loaded to the brim with expensive urea fertilizer.
Before the event, the trucks had been under the control of the Inland Revenue Department. The department told reporters that more than 500 fertilizer sacks were illegally smuggled into Nepal escaping customs revenue at the Nepal-India border.
As the trucks were being led along the Kathmandu-Mugling highway by a team of Armed Police Force, farmers swarmed to the highway blocking the route and seizing approximately 500 bags of fertilizers.
The police used their guns to shoo away the farmers, and were able to save some sacks. The trucks and the saved fertilizers are currently secured inside the Khanikhola Area Police Office.
Meanwhile, videos of the incident have started creating waves on social media networks.
No ads found for this position
Facebook Comment
---
No ads found for this position