Here are the 12 Nepali films selected for the upcoming International Film Festival in the United States
No ads found for this position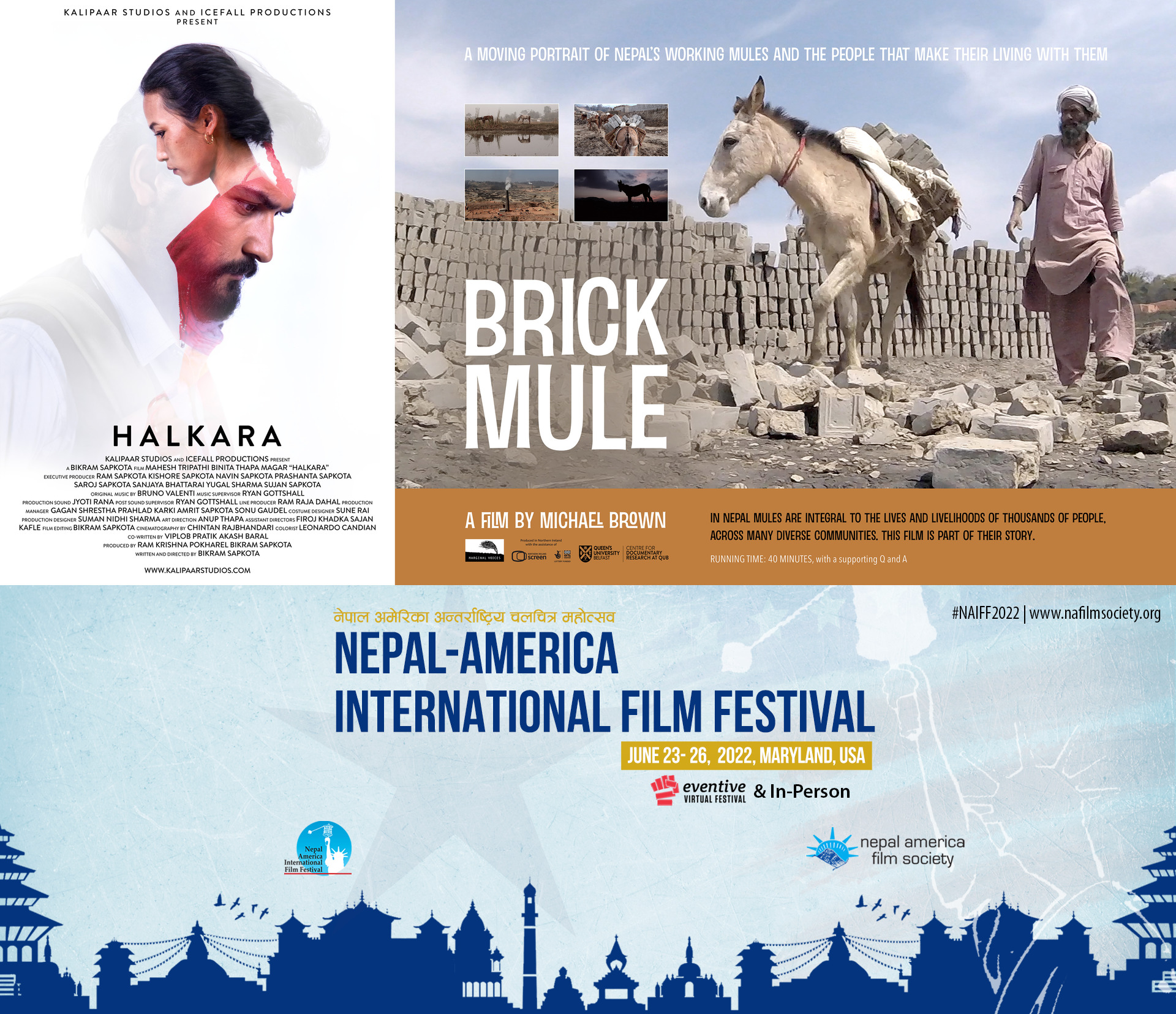 No ads found for this position
Kathmandu, June 18. The Nepal American Film Society has revealed the list of films that it will feature in its upcoming film festival, "Nepal America International Film Festival(NAIFF2022)," which will take place at the Old Greenbelt Theatre Maryland from June 23 to June 26, 2022.
As per the announcement, the film festival will screen 37 short and feature films from 12 countries. During the event, there will be live discussions with filmmakers, actors, and other film professionals.
Here are the 12 Nepali films that will be screened during the four-day hybrid festival.
Halkara – The Post Man

directed by Bikram Sapkota will be the opening feature film of the event. The film depicts the protagonist's quest of self-discovery and purpose as he encounters unforeseen circumstances.

One Night in Kathmandu

written and directed by Mohan Rai. It depicts the effort by a girl–together with a boy, who she is strange –to save a man injured in a road accident one evening in Kathmandu unexpectedly turns out to be a pretext to heal her own wounded soul.

Tattooed Trucks of Nepal – Horn Please

filmed and produced by American documentary-maker Ron Ryanson, tells the story of a Nepali truck driver's journey through Nepal's rough mountainous terrain.

The Iron Digger

directed by Anil Budha Magar is a story of Jelbang village of Rolpa district in mid-western Nepal. Jelbang was considered the commercial center of mountain iron since 2046 BS. The Film showcases the impact of the closure of iron mines by the government of Nepal on the lives of the villagers.

Antak,

a six-minute film by Asoq Pathak is the First POV Film in Nepal.

Barking Dogs

written and directed by Saurav Ghimire is the story of a guy, who is alone but has free time and has trouble deciding what to do.

Divination

directed by Gopal Acharya tells the story of a shaman who is facing the end of his life.

God's Buffalo

directed by Bishnu Kalpit is a documentary made on a buffalo washed away by the floods of Melamchi.

Home

directed by Daniel Mulloy. Thousands of men, women, and children struggle to get into Europe as a comfortable English family leaves, on what appears to be a holiday.

Stronger,

a 3-minute film by Simi Carpenter and Belmaya Nepali has a universal message about girls' desire to break free from parental and societal constraints and be themselves.

Wildfire,

a short film made by Shyam Karki. A little red panda, a rare species, has become homeless as a result of the recent 16-day wildfire in the Nepali mid-hills, yet one more of a growing number of symptoms of the climate crises that spares no human nor animal.

Brick Mule

directed by Michael Brown will be the closing feature film of the event. It is a moving portrait of Nepal's working mules; their breeding and sale in India, their journey to Nepal and their work in the huge brick factories of the Kathmandu valley.
The virtual portion of the event will be available on the event's official website for viewers all over the world.
No ads found for this position
Facebook Comment
---
No ads found for this position