Water level rises in Saptakoshi river, 16 out of 56 barrage gates opened
No ads found for this position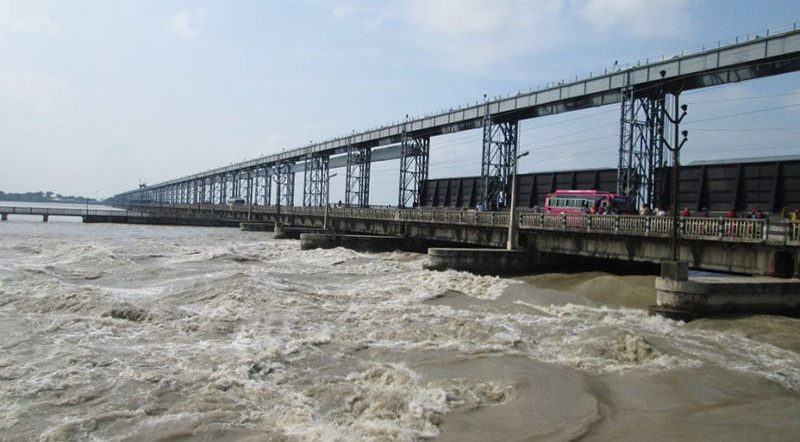 No ads found for this position
Kathmandu, June 29. The water level in the Koshi river, the largest river of the country, continues to rise following the incessant rainfall for some days.
The highest water level so far this year was recorded on Tuesday.
The measurement taken on Tuesday showed that the water flow in the Koshi Barrage is 126 thousand 505 Cusecs, the Barrage Control Room stated.
16 out of 56 sluice gates of the barrage have been opened in view of the rising water flow in the river. It is estimated that the water level will likely rise in the river with rainfall continuing in the mountainous and hilly regions upstream.
The local administration has also alerted the people living close to the river bank and urged them to take precautions. The administration also banned all human activities (such as boating, swimming, fishing and firewood collection) in the river.
Also Read: Monsoon melancholy of sleep-stealing Koshi river
Monsoon in Nepal usually spans from the month of June to August. This is also the time when rain-triggered floods occur in various parts of the country. However, the trend of rainfall-triggered flooding at Koshi River is different, as it goes until September and sometimes up to October. These five months are an unpredictable period for the residents living close to the Koshi river in Sunsari district… continue reading
No ads found for this position
Facebook Comment
---
No ads found for this position