Nepali Army hands over Hawadanda-Dobhan road; Two municipalities in Gorkha now connected to road network
No ads found for this position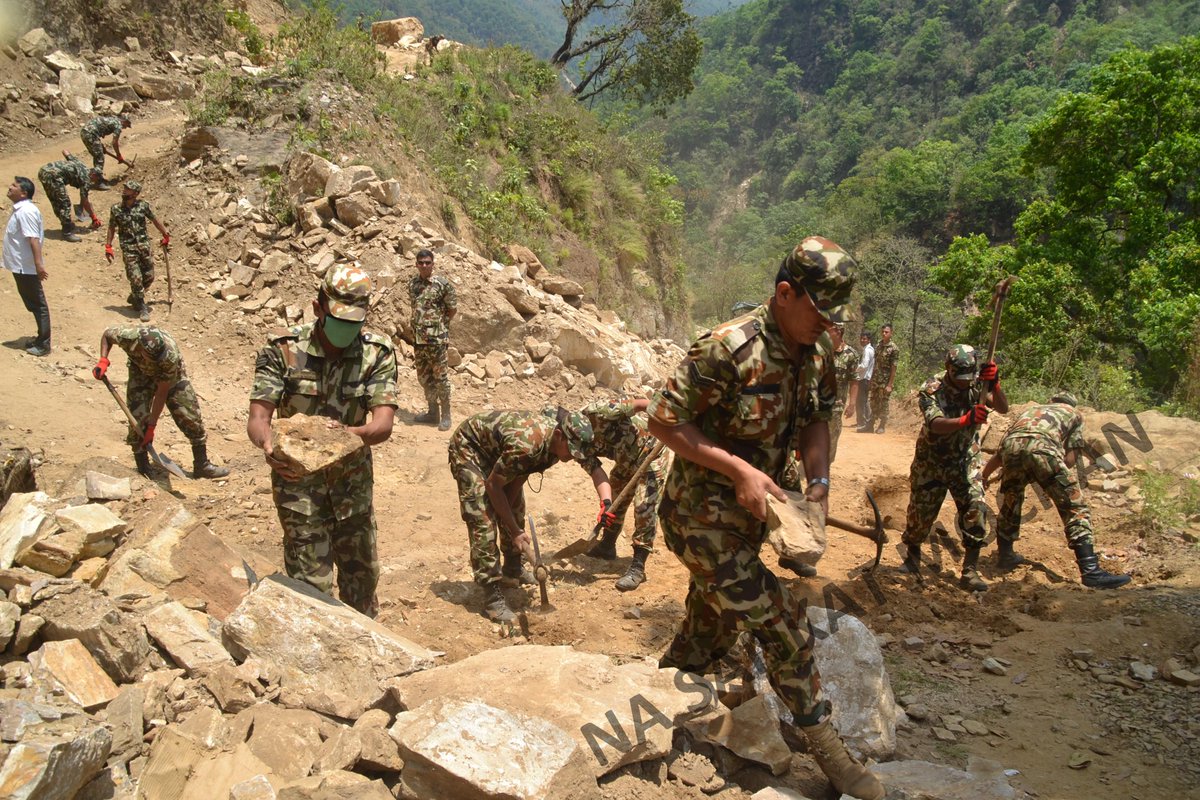 Image for Representation
---
No ads found for this position
Kathmandu, July 11. Nepali Army (NA) on Monday handed over the Hawadanda-Dobhan road section to the Dharche municipal corporation of Gorkha district.
The 18-kilometer stretch of the road is a part of the grand Benighat-Arughat-Larkebhanjyang project. The construction of the project began in April 2017, five months after the cabinet instructed Nepali Army to take responsibility for the project.
Chief of NA's 18-kilometre road construction task force Major Binod Bhatta told reporters that the construction work will now be continued by taskforce responsible for Chepetar-Bhaluswara-Barpak Road Project.
With this, two rural municipalities (Dharche and Chunmumbri rural municipality) of the Gorkha district are now connected to the national road network.
No ads found for this position
Facebook Comment
---
No ads found for this position