Current sessions of both houses to expire
No ads found for this position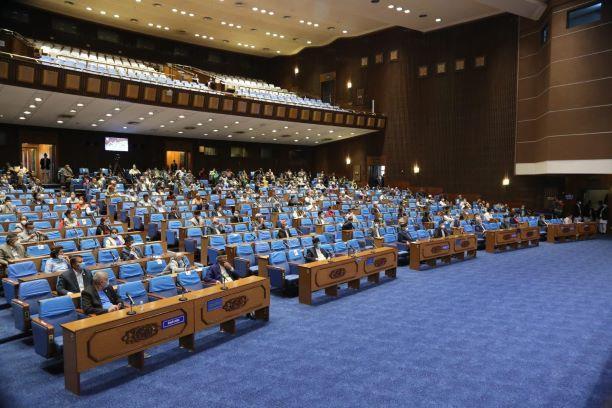 No ads found for this position
Kathmandu, September 17. Current sessions of both Houses (the House of Representations and the National Assembly) of the Federal Parliament are expiring today midnight (12:00 am). President Bidya Devi Bhandari at the recommendation of the Council of Ministers will end the House sessions as per the Constitution of Nepal.
With this, the National Assembly(NA) meeting scheduled for September 18 will be automatically cancelled, according to a notice issued by the NA.
Parliament successful in general: Chair Oli
Leader of the main opposition party and CPN (UML) Chairperson KP Sharma Oli has said overall the parliament was successful.
Addressing today's meeting of the House of Representatives, chairperson Oli mentioned that the parliament implemented the constitution and holistic approaches of development were carried out during this term of the parliament.
"Activities to protect national unity and territorial integrity were carried out during this term of this parliament. The governments elected from this Parliament had gained significant achievements", he shared. Stating that post-earthquake reconstruction works had moved ahead in a remarkable manner, Oli shared that construction activities of postal highway, Madan Bhandari highway has also gained pace.
The Election Commission should work in order to hold election of the House of Representatives and Province Assembly on November 20 in a free, fair and credible environment. The government should also create environment conducive for the same, added the former PM.
The UML Chairperson thanked for the constructive support he received from the parliament when he was the Prime Minister.Informing about the loss of lives and properties due to flood and landslide across the nation, the UML Chairperson also drew the attention of the government for immediate rescue and relief works. (RSS)
No ads found for this position
Facebook Comment
---
No ads found for this position